TIED FOR 78TH PLACE!
NEW ENTRY!

Hot Comics 2020 #78: Bone 1 by Jeff Smith
Hot Comics #78: Bone 1 by Jeff Smith. Click to order a copy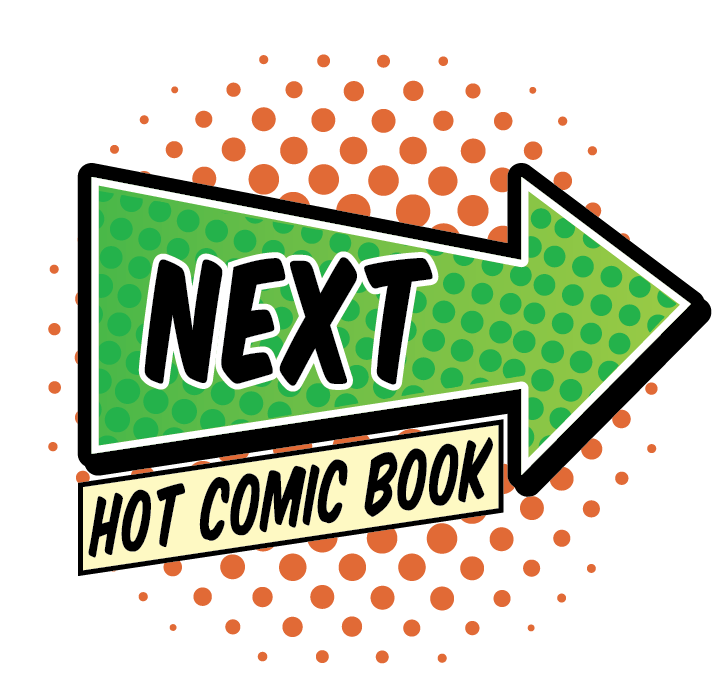 CLICK TO SEE THE NEXT HOT COMIC BOOK!
Why Bone 1 by Jeff Smith is a Hot Comic
Cute but hard-hitting stories and rare, in a word. Bone 1 is a must-own modern comic book, and the first printing is quite expensive.
Especially for a 1990s book. It's far more valuable than New Mutants 98 or Batman Adventures 12, for example.
The first printing can be identified by the red lettering on the title. Later printings are helpfully different colors.
We declared this a tie for 78th place with Batman #251!
What to Invest In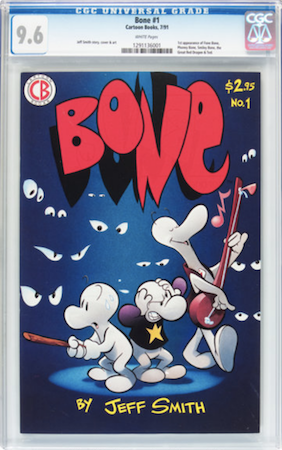 Bone 1 1st printing is a pretty scarce book. Look for a CGC 9.6 with white pages. Click to buy a copy

It's expensive, but price compression at the 9.4 to 9.6 level makes CGC 9.6 far better value in my opinion.
Here are recent sales:
9.8 $4,378
9.6 $2,200
9.4 $2,055
9.2 $1,100
9.0 $925
8.5 $895
8.0 $730
7.5 $457
Don't lower your standards further than 7.5, even for a rare comic book. Bone 1 is still a modern book, after all.
Have this book? Click to appraise its value NOW!
Go from Bone 1 by Jeff Smith to the 100 Hot Comics menu
Sell My Comic Books is the creator and home of the 100 Hot Comics list!