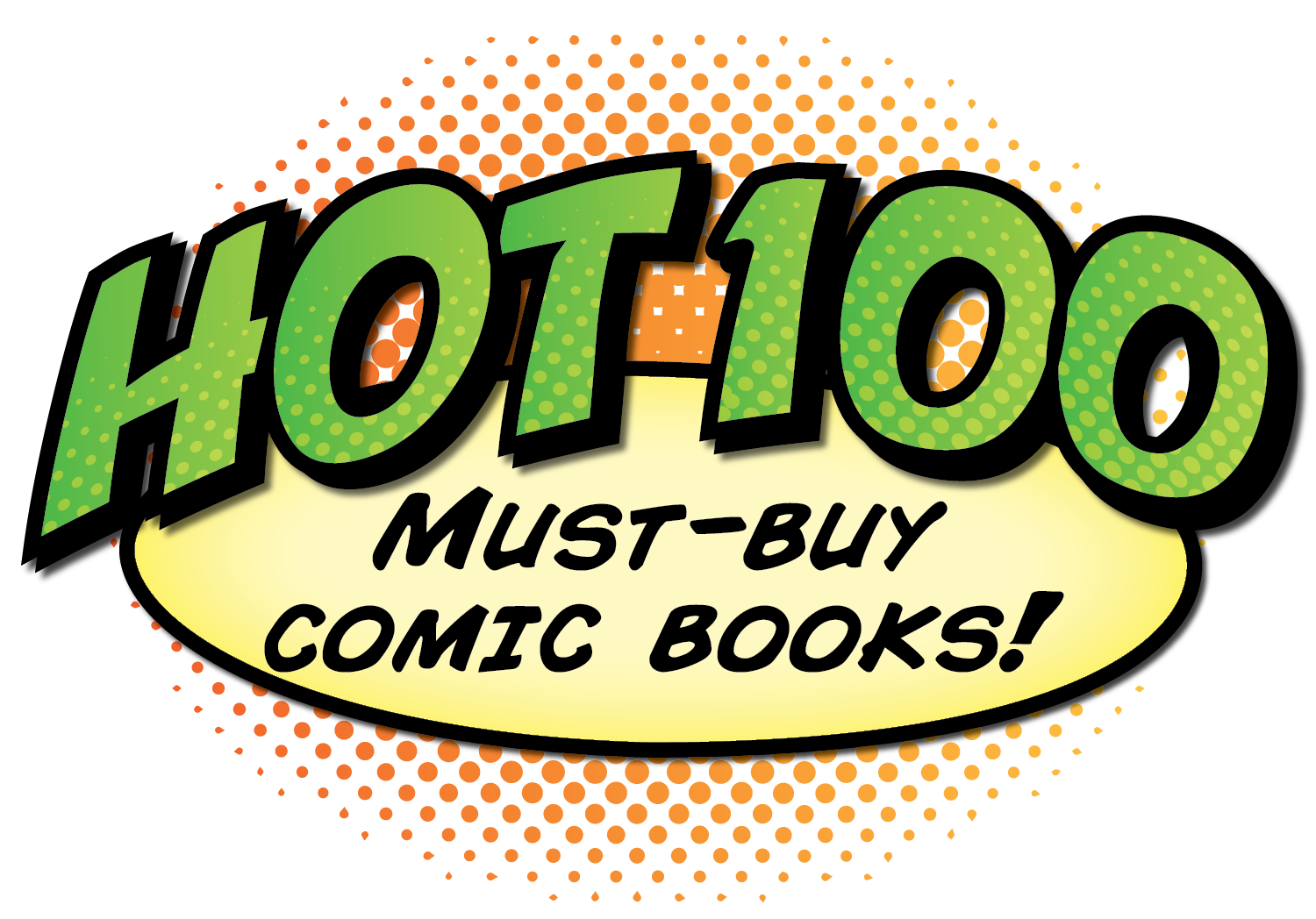 The 100 Hot Comics You Should Buy...

BRAND NEW 2019 EDITION!
Here are six of the new entries on this year's list!
Which are the 100 hottest comic books on the planet right now?
And if you want to invest in a copy of any of the 100, which grade should you seek out, and why? Click the arrow below to get started!
CLICK TO SEE THE 100 HOT COMICS 2019 EDITION!
We count down in order from 100 to 1. Click the arrows on each page to go forward or back.

Big-Picture Analysis of This Year's Hot Comics List
DC vs Marvel
The big news this year is, DC is stone COLD. Most of the DC books which survived fell in the index. Others dropped out altogether.
The single highest DC issue is Detective Comics #880, at #18.
There simply is not enough activity in the DC Cinematic Universe. TV and movie projects drive demand, encourage speculation, and so create hot comics.
Record Number of New Entries
This year saw no less than 27 new entries on the index! That's a lot of books which (for now at least) are hotter than the ones which dropped out.
The new books on this year's hot list were dominated by Spider-titles and Captain Marvel issues, as movie fever kicks into high gear.
There were also a couple of surprise new appearances:
Get a FREE Valuation on Any of the 100 Hot Comics!
Have any of the 100 Hot Comics you want to sell or get a valuation on?
---