100 Hot Comics #41:
Journey into Mystery 83, 1st Thor
DOWN 7 PLACES FROM LAST YEAR
NOTE: We use eBay to provide references to live prices of comic books. Clicking a text link or image marked 'Check live prices' will take you to eBay.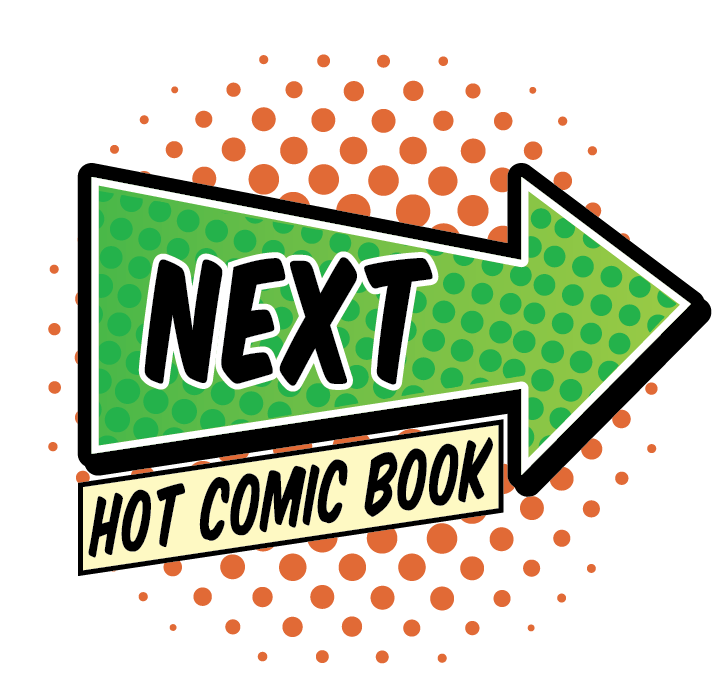 Why Journey into Mystery 83 is a Hot Comic
2019 MARKET UPDATE: TOUGH BOOK TO PREDICT
There are relatively few sales of this Marvel Silver Age Key Issue comic book. It's one of the scarcer mega-keys of the 1960s.
If more copies turned over, then it would be higher up the hot list for sure.
IF YOU BOUGHT MY RECOMMENDED GRADE LAST YEAR:
Here's the bottom line.
CGC 5.5 2018 $5,250
LAST SALE $7,100
PERCENT CHANGE +35%
This book is almost as scarce as Incredible Hulk #1, which turns up 3-4 times per year in bigger collections.
There is no good reason to tip this for a big increase. It's really a long-term hold kind of investment. Keep it forever.
Some recent sales:
CGC 7.0 $18,000

CGC 6.5 $14,900
CGC 6.0 $10,000
CGC 5.5 $7,100
CGC 5.0 $7,200
CGC 4.5 $5,400
CGC 3.5 $4,680
CGC 3.0 $4,000
CGC 2.5 $3,650
CGC 1.0 $1,572
2018 MARKET UPDATE: NEW ENTRY ON THE 100 HOT COMICS LIST!
Never a hard issue to love, the first appearance of Thor is definitely worth a place on the Hot 100 following a couple of years when its values had been static.
The Marvel key issue comics from the 1960s have long had their "first appearance" movie values baked in. That said, books like Fantastic Four #1 and Daredevil #1 have been considered under-valued lately, and investors have been taking notice.
Some recent sales:
CGC 8.0 $22,500

CGC 7.5 $15,000
CGC 7.0 $13,000
CGC 6.5 $13,000 (!!)
CGC 6.0 $10,000
CGC 5.5 $5,250
CGC 4.5 $5,000 (!!)
CGC 3.5 $4,000
CGC 2.5 $2,600
CGC 1.0 $1,900
You can see from the above prices that price compression has been occurring -- this is where two grades (or even three grades) of the same book sell for similar prices in the market.
This can be a fluke, but you definitely want to be the person buying the (say) CGC 7.5 for $15K rather than the CGC 6.5 for $13K.
Be patient. Don't rush, especially if you're investing five figures in to a Marvel key issue comic with the hope of getting a decent return on that investment in the future.
What to Invest In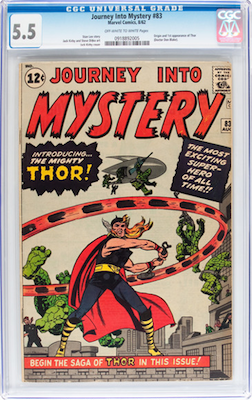 The difference in price between a CGC 5.5 and a CGC 6.0 is not justified. Take half a grade lower and bank the change. Click to find a copy of JIM #83
Some books just get more expensive suddenly. It's like you reach base camp on the previous grade, and the next step up is steep.
This happens to be the case with JIM #83. A CGC 6.0 is about twice the price of a 5.5, and grades above 6.0 get silly.
You can find a 5.5 that looks just as good as a 6.0 -- sometimes better. Try to avoid Marvel chipping, and look for a copy with most of the damage on the back cover.
Note that when you come to sell, finding a buyer for a book in the $5,000-$10,000 range is going to be easier than finding one in the $10,000-$20,000 range.
Have this book? Click to appraise its value NOW!

Go from Journey into Mystery 83 to the 100 Hot Comics menu