Hot Comics LOSER:
Superman #123, 1st Supergirl Tryout
DROPPED OUT OF THIS YEAR'S LIST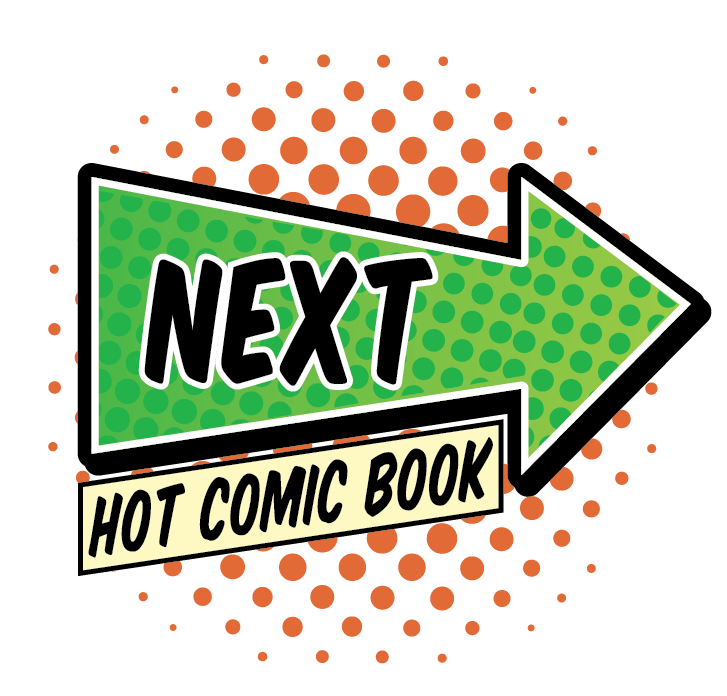 CLICK TO SEE THE NEXT HOT COMIC BOOK!
Why Superman #123 is a Hot Comic
2018 MARKET UPDATE: DROPPED OUT OF THE 100 HOT COMICS LIST
Now the fuss about Supergirl is well and truly over, this relatively scarce Silver Age tryout issue has lost favor with investors.
There is downward price pressure on all grades. The fuss about SuperGirl being in a TV series flushed out a bunch of copies -- there are now 180 in the census.
CGC 7.0 $1,600

CGC 6.0 $600
CGC 5.5 $820 (!!)

CGC 4.5 $325

CGC 2.0 $350 (!!)
CGC 1.0 $170
Supergirl is hot property right now, thanks to the DC Comics policy (finally!) of announcing a series of major movie releases over the next few years.
Teen Titans and Justice League of America both have a chance of featuring a Supergirl character, so it's odds-on that early appearances like this tryout issue are going to be great investments.
This is a surprisingly rare book, with only 77 in the CGC census. Don't be TOO picky, but try to find one with a nicely presenting front cover and the majority of faults on the back.
What to Invest In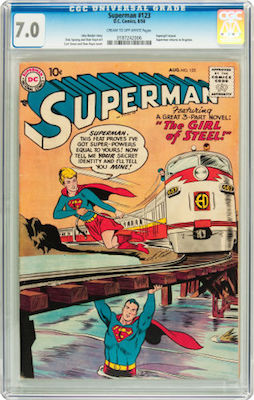 Superman #123 is scarce to rare in higher grade. There is a big jump in price above CGC 7.0, so we recommend that grade. Click to buy a copy from eBay