Hot Comics #45:
Iron Fist #14, 1st Sabre-Tooth
DOWN 24 PLACES FROM LAST YEAR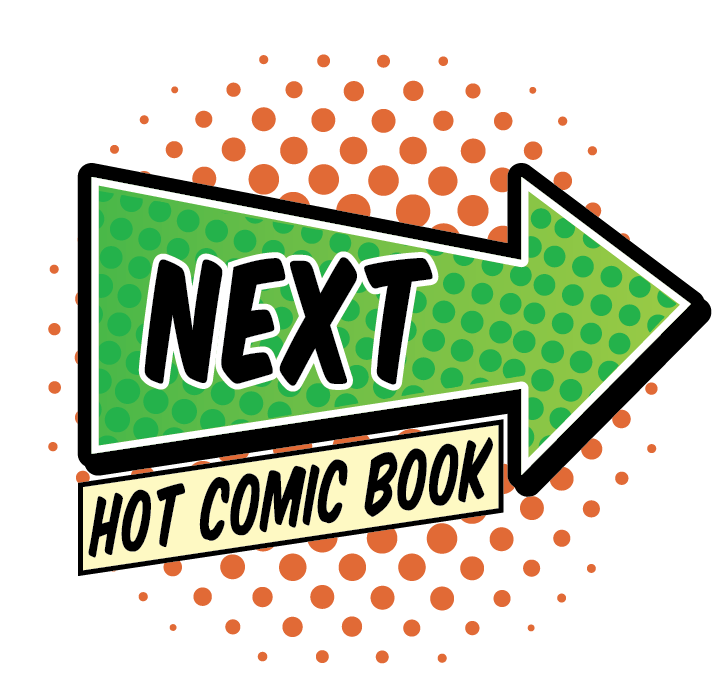 Why Iron Fist #14 is a Hot Comic
2017 MARKET UPDATE:
High grade, this book is still a beast. It's setting records. And don't even talk about the uber-rare Marvel 35 Cent Price Variant edition, which is insanely hot.
Any lower than 9.0, and it's like a lump of clay. Repeat after me: DO NOT BUY THIS BELOW 9.0.
CGC 9.8: $1,875

CGC 9.6 $750

CGC 9.4 $475

CGC 9.2 $340

CGC 9.0 $230

CGC 8.0 $220

CGC 7.0 $200
Iron Fist is set to debut on TV in the upcoming Marvel series, and it's odds-on that Sabre-Tooth will make an appearance at some stage.
A book you ought to consider is Wolverine #10 from the 1988 series, which features the first Wolverine vs Sabre-Tooth battle. It's much more affordable, though a lot more common in high grade than Iron Fist #14.
Values of this book are complicated by the existence of a 35c price variant. The Marvel price variants were experiments in the 1970s in small test markets.
Our advice is to stay clear of these rare books if you're on a budget, as their value is hard to predict, but suffice it to say if a nice one comes along, and you can afford it, buy it for sure.
For a regular 30c edition, stick to CGC 9.8 with white pages. "Centering" is important (how nicely squared up the front cover is) on books like this, which are desirable but relatively common.
Any advantage you can get when it comes time to sell is a bonus.
What to Invest In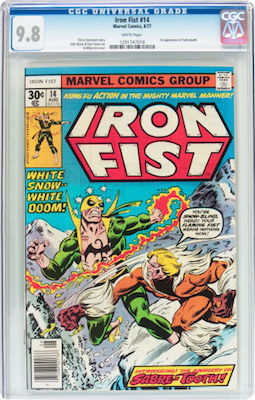 Iron Fist #14 is too common to buy in any grade below CGC 9.8. Insist on white pages and good centering. Click to buy
Have this book? Click to appraise its value NOW!
Related Pages on Sell My Comic Books
Most Valuable Comic Books of the 1970s (Bronze Age)
Wolverine Comic Book Price Guide
Origin and First Appearance of Sabre-Tooth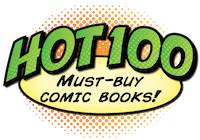 Click to return to the Hot 100 Investment Comic Books menu
Go from Iron Fist #14 to the 100 Hot Comics menu
Want to sell, appraise or buy comics online? Start here!