100 Hot Comics #37:
Amazing Spider-Man 194, 1st Black Cat
DOWN 15 PLACES FROM LAST YEAR
100 Hot Comics: Amazing Spider-Man 194, 1st Black Cat. Click to buy a copy from Goldin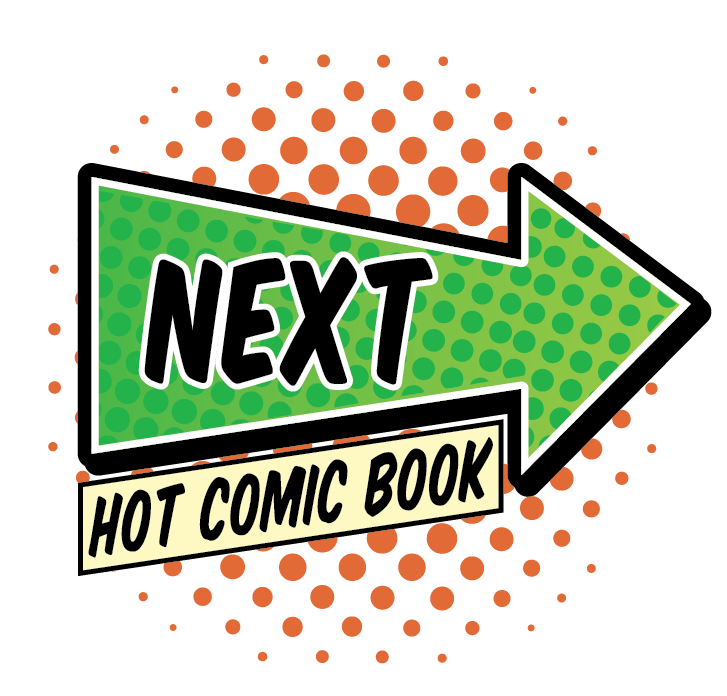 Why Amazing Spider-Man 194 is a Hot Comic
2023 MARKET REPORT: A BLACK CAT CROSSED THE PATH OF PRICES
Bronze Age books dropped the most, especially common ones like ASM #194, though a newsstand variant is still outperforming the regular issue.
One really interesting side note is that an "error variant" of this book has been discovered. A yellow stripe where the red should be at top right, next to the Comics Code Authority stamp. See image below.
CGC doesn't recognize this yet, but Spider-Man collectors have started bidding aggressively when they come to market. Watch this space.
Amazing Spider-Man #194 error of color to stripe at top right
2022 MARKET REPORT: PRICES DOUBLE AGAIN!!!
Felicity Hardy is strongly tipped to appear in the MCU, and that has driven a mania on her first appearance.
Top grade copies have broken the $5K barrier for the first time. This is not a rare comic book by any means, with no fewer than 417 9.8s (and four lucky 9.9s) out there.
If you bought my recommended 9.8 a few years ago and held it, then you're feeling pretty smug.
Don't be the guy buying a FN for more than an 8.5...
Recent sales:
9.8 $5,100
9.6 $1,600
9.4 $920
9.2 $910(!)
9.0 $750
8.5 $660
8.0 $495
7.5 $400
7.0 $500(!!!)
6.5 $400
6.0 $750 (FOMO IDIOT BUY)
5.5 $225
5.0 $275
4.5 $250
4.0 $200
2021 MARKET UPDATE: BLACK CATS CAN BE LUCKY
Another record year for this comic book in top grade.
There is tons of interest in the female superhero realm in the Marvel Universe, with books like Marvel Spotlight #32 and What If? #105 catching fire, a female Thor in the works and who knows what else?
Beyond CGC 9.8, gains are solid rather than spectacular. This is a common book, but pretty hard to find in 9.8 grade or other near mint grades. Recent sales:
CGC 9.8: $2,422

CGC 9.6 $692
CGC 9.4 $475

CGC 9.2 $335

CGC 9.0 $300
CGC 8.0 $211

CGC 7.0 $180
IF YOU BOUGHT MY RECOMMENDED GRADE LAST YEAR:
Here's the bottom line.
CGC 9.8 2020 $1,919
LAST SALE $2,422
PERCENT CHANGE +26%
2020 MARKET UPDATE: PRICES COOLING
Amazing Spider-Man 194 has cooled down, probably because there was no confirmation of Black Cat in any upcoming Marvel movies.
My chosen 9.8 grade took a hit.
2019 MARKET UPDATE: ALWAYS LET A BLACK CAT CROSS YOUR PATH
Prices of the significant CGC 9.8 have broken through the psychological $2K barrier. Just two years ago, this grade averaged just over $1,000!
Amazing Spider-Man comics (and Spider-titles in general) seem to have the Midas touch these days. There are loads of Spider-Man comics on the 100 Hot Comics list, and they have kicked ass this year.
I would continue to hold this book, but keep a close eye on sales to see which way it's trending.
Recent sales:
CGC 9.8: $2,161

CGC 9.6 $620
CGC 9.4 $350

CGC 9.2 $325

CGC 9.0 $198
CGC 8.0 $170

CGC 6.5 $164 (!!!)
2018 MARKET UPDATE:
We still don't have any confirmation that Black Cat will appear on the big screen, but speculation is still rife.
Don't miss J. Scott Campbell's super-hot Black Cat cover art on another of our hot 100, Amazing Spider-Man #607.
Prices of the top three grades have ticked up about 10 percent since last year's Hot Comics list. Don't forget that this is a common book.
Recent sales:
CGC 9.8: $1,250

CGC 9.6 $425
CGC 9.4 $240

CGC 9.2 $180

CGC 9.0 $160
CGC 8.0 $130

CGC 6.5 $85
2017 MARKET UPDATE:
This book has broken through the psychological $1,000 barrier recently, but we've downgraded it for two reasons. The first, there are a ton of books which deserve to be higher based on volume and market excitement.
The second, it seems to be a 'warehouse' book. There are tons of copies in high grade available (237 copies in CGC 9.8 alone), and the demand for this book isn't quite enough to tip it past the "warm" to "super-hot" status. Some prices have softened. One to be cautious of.
CGC 9.8: $1,100

CGC 9.6 $360
CGC 9.4 $230

CGC 9.2 $200

CGC 9.0 $175
CGC 8.0 $120

CGC 6.5 $80
If you're a reader of Bronze Age Amazing Spider-Man comics, then you'll be more than aware of Black Cat, and her importance as a love interest in Peter Parker's life post-Gwen.
This character has a ton of potential, especially with a second Spider-Man movie reboot planned in a joint venture between rights owners Sony and Marvel.
A very common book, the black cover shows wear easily. Don't buy anything lower than CGC 9.6, but our recommended grade is 9.8 if you can afford it.
Other Amazing Spider-Man issues on the Hot 100:
Amazing Spider-Man #1 | Amazing Spider-Man #2 | ASM #14 | ASM #20 | Amazing Spider-Man #46 | Amazing Spider-Man #50 | Amazing Spider-Man #101 | Amazing Spider-Man #129 | ASM #212 | Amazing Spider-Man #300 | ASM #361 1st Carnage | Amazing Spider-Man #607
What to Invest In
Hot Comics #37: Amazing Spider-Man #194, 1st Black Cat is best bought in CGC 9.8, as it's a fairly common issue. Click to buy a copy st Goldin
Have this book? Click to appraise its value NOW!

Related Pages on Sell My Comic Books
Origin and First Appearance of Black Cat
Value of First Appearance Spider-Man Villains
Most Valuable Comic Books of the 1970s (Bronze Age)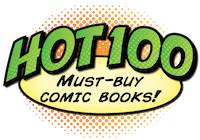 Click to return to the Hot 100 Investment Comic Books menu