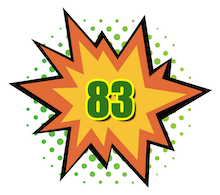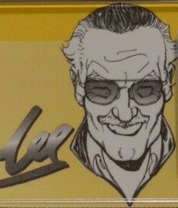 FOCUS ON STAN LEE!
100 Hot Comics #83:
Anything With a Stan Lee Autograph!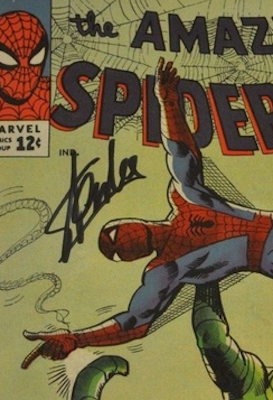 100 Hot Comics #59: Anything With a Stan Lee Autograph! Click to find one at Goldin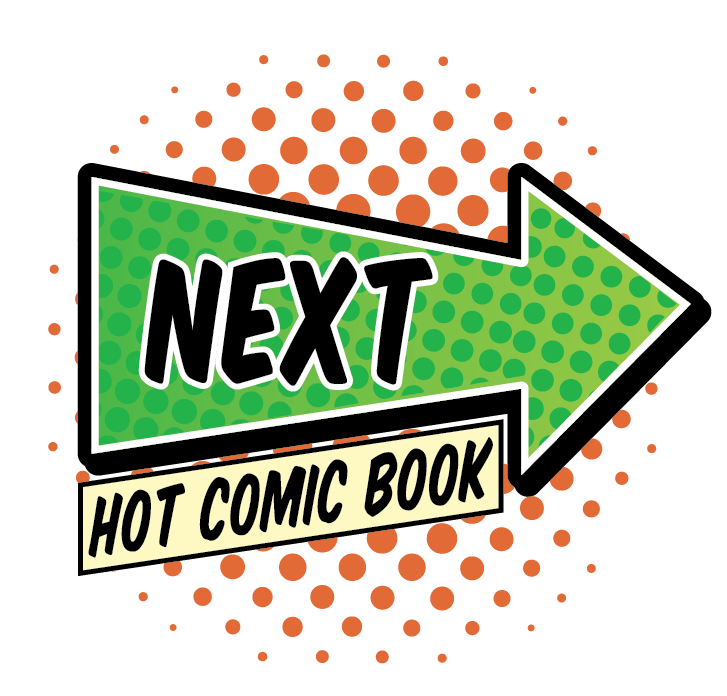 CLICK TO SEE THE NEXT HOT COMIC BOOK!
Signed of the Times:
Why a Stan Lee Autograph Turns Anything into a Hot Comic
Stan Lee autograph books went officially nuts the day Stan Lee died on November 12, 2018.
Since that sad day, records have been shattered for almost every Stan Lee Signature Series issue.
The truth is, cool as it is to have a book signed by Lee in your collection, Stan the Man would sign literally anything you put in front of him (as long as you paid the signing fee).
So is it special to have a Stan Lee autograph? I'd argue that if he actually was present and signed it for you, then yes. Otherwise, what does it really add? Lee's signature is the polar opposite of rare, it's common as muck.

There is a wider question here about CGC Signature Series books.
I get why the hobby needed a way to verify authentic signatures. I get why collectors would want something signed by their hero, but at what cost?
In many cases, unless the creator seldom to never signed anything, the premium doesn't seem worth it to me.
This is especially true in the case of a Stan Lee autograph, at least right now. Not only are there tens of thousands of them out there, but the prices being realized for them since his death is a one-way ticket to losing money in my opinion.
Click to find Stan Lee autograph items for sale at Goldin
What to Invest In
Perhaps it's better to begin with what NOT to invest in.
Common, low-to-mid-grade books with nothing special to recommend them other than his autograph are definite losers when you come to sell in the future.
To me, if you are looking to buy an average book just to get Lee's signature, then don't pay more than a $100 premium. Some of the amounts SS Lee books are selling for is insane, ridiculous, and a sure-fire loser financially.
Examples, with percentage difference between regular book and Stan Lee Signature Series:
CGC Graded Book
Iron Man #2 8.5
Tales to Astonish #85 8.5
Fantastic Four #16 6.5
Tales of Suspense #86 7.0
Avengers #22 5.0
Lee Premium %
193%
687% (!!)
358%
365%
400%
These are all "nothing" books -- not bad books, but not key issues, they have nothing to recommend them other than the Stan Lee autograph.
As I said earlier, unless there is a hugely compelling reason to pay a big premium (there are, for example, only 16 SS copies of Captain America Comics #3, Stan Lee's first work in comic books, and to me that is worth the premium -- especially if you get one combining Lee's signature with Joe Simon's).
Non-key comic books will be the first to drop in value when the novelty of Lee's death wears off, and reality begins to kick in again.
Okay, So Those are BAD Stan Lee Autograph Buys. What Does a GOOD One Look Like?
I did a bit of digging to find books I consider a worthwhile upgrade with Lee's autograph.
What I was looking for were key issues -- real keys, not minor keys -- with a relatively small premium for Lee's autograph.
Here's what I found. These, to me, are decent investments, because there is more than one reason to like them. The Stan Lee Autograph is just a bonus.
Whether you think the bonus is worth a premium of 14-40 percent is another story.
CGC Graded Book
Daredevil #1 7.0
ASM #18 8.0
Non-SS Sale
$4,200
$1,650
$1,175
$729
$613
Lee SS Sale
$5,500
$1,893
$1,650
$950
$810
Just to show that it's not a fantasy to wait patiently for the right deal, an Amazing Fantasy #15 CGC 4.0 with Stan Lee autograph sold for $26,200 in December 2018.
In the same month, a CGC 4.0 without the signature sold for $26,225. I think a $5 premium for a Lee sig on the world's most famous first appearance is more than reasonable!
Have this book? Click to appraise its value NOW!
Related Pages on Sell My Comic Books
Most Valuable Comic Books of All Time
Marvel Comic Superheroes, from Avengers to X-Men
Top 175 Most Valuable Comics of the Silver Age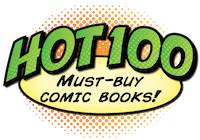 Click to return to the Hot 100 Investment Comic Books menu