Hot Comics LOSER:
Incredible Hulk #449, 1st Appearance of Thunderbolts
DROPPED OUT OF THIS YEAR'S LIST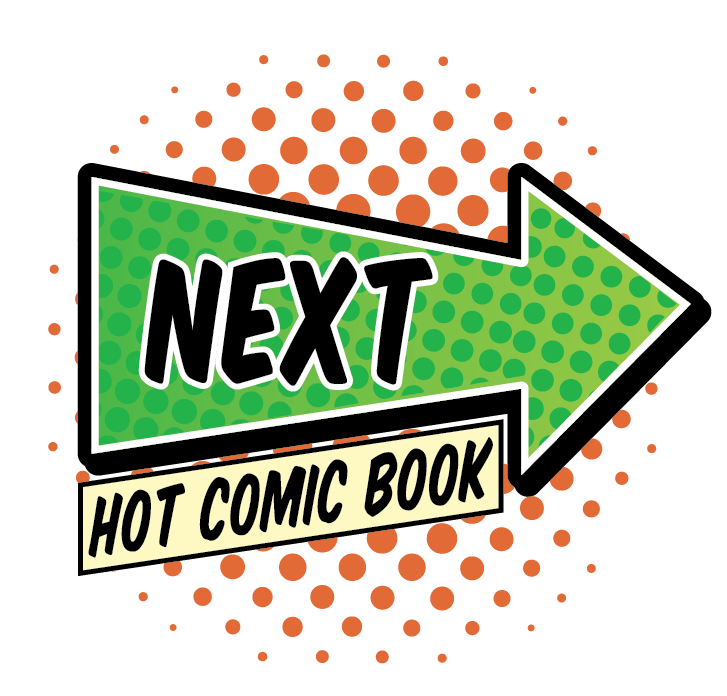 Why Incredible Hulk #449 is a Hot Comic
2018 MARKET UPDATE: DROPPED OUT OF THE 100 HOT COMICS LIST
Lukewarm demand and overwhelming supply are a recipe for a cold comic book. Thunderbolts was a briefly exciting proposition, but now we cannot recommend this as a buy.
The origin of the Thunderbolts is interesting, if you care to trace it back... You can go back as far as Avengers #6 with Baron Zemo's Masters of Evil.
Thunderbolts have become a mainstay in modern continuity. Will they feature in a movie sometime? It's a cheap gamble at $200 for a CGC 9.8.
CGC 9.8 $200
CGC 9.6 $75
CGC 9.4 $40
Other Incredible Hulk books on the 100 Hot Comics list:
Incredible Hulk #1 | Incredible Hulk #180 | Incredible Hulk #181

What to Invest In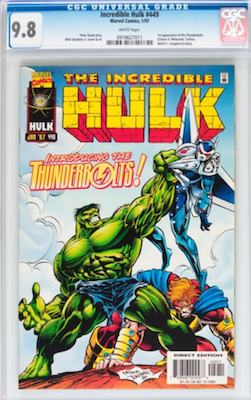 As usual with modern comic books, it's foolish to buy anything less than a CGC 9.8 of Incredible Hulk #449. Click to buy a copy from eBay
Have this book? Click to appraise its value NOW!
Related Pages on Sell My Comic Books
Incredible Hulk Comic Book Price Guide
Most Valuable Comic Books from the Modern Age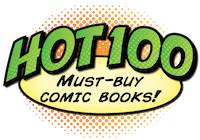 Click to return to the Hot 100 Investment Comic Books menu