100 Hot Comics #8:
The Crow 1, Caliber Press, 1989 1st Printing
UP 36 PLACES FROM LAST YEAR!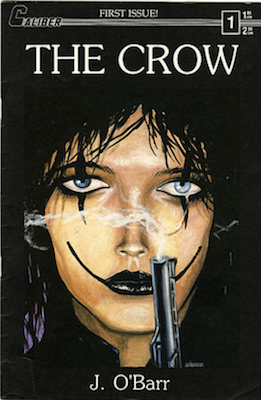 100 Hot Comics: The Crow 1, Caliber Press, 1989 1st Printing. Click to order a copy from Goldin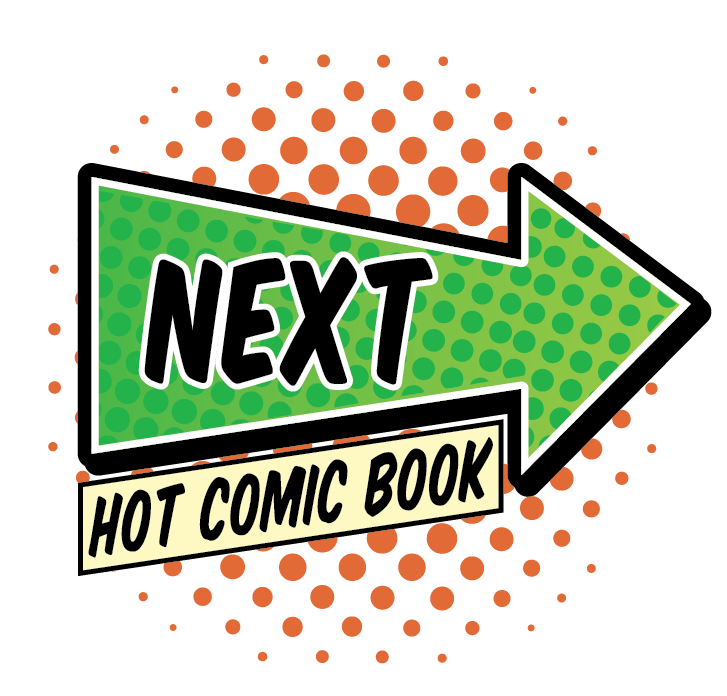 CLICK TO SEE THE NEXT HOT COMIC BOOK!
Why The Crow 1 is a Hot Comic
2023 MARKET REPORT: HIGHEST INDIE ON THE HOT LIST!
It's no surprise that prices on this book (in common with almost everything in the comics market) have softened somewhat.
Rather like Batman Adventures #12, collectors have come to accept that they cannot afford high-grade prices, and so lower grades are leading the charge.
Prices for CGC 9.8s are still in the $10K range. Scary stuff!
2022 MARKET REPORT: ASH STRIKES AGAIN WITH A BIG RETURN
This book was under-valued for years, so it's not a surprise to me to see it double and triple over 2019 prices in most high grades.
The all-black cover makes this very very tough.
Recent sales:
9.8 $9,600
9.6 $3,795
9.4 $1,800
9.2 $1,300
9.0 $545
2021 MARKET REPORT: MASSIVE GAINS IN MOST HIGH GRADES!
Here's something to crow about: my pick, CGC 9.4, returned 117 percent this year!
Other grades have doubled, or more, as well, proving that wasn't a fluke.
Recent sales:
IF YOU BOUGHT MY RECOMMENDED GRADE LAST YEAR:
Here's the bottom line.
CGC 9.4 2020 $691
LAST SALE $1,500
PERCENT CHANGE +117% !!
9.8 $3,235
9.6 $1,920
9.4 $1,500
9.2 $990
9.0 $900
8.5 $650
8.0 $535
7.5 $400
7.0 $370
This Caliber book by J. A. Barr has become a cult classic.
Brandon Lee's tragic accidental death on the movie set of The Crow created a kind of hero status for this character.
As if that were not enough, it's a late 1980s comic book that has spent a lot of time ignored by the collecting community, and an all-black cover to boot.
Multiple printings later, the first print of The Crow 1 is a sought-after Copper Age comic book. It's joining a slowly growing list of really tough non-mainstream 1980s books:
If you're looking for long-term value in your comic book investments, then some of the 80s key issues are the place to be hunting.
What to Invest In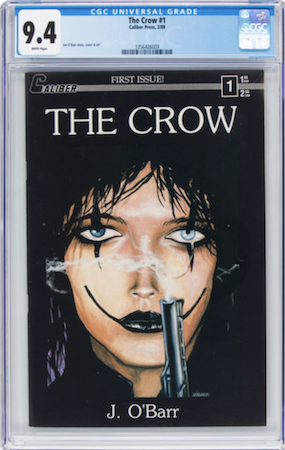 Rare and VERY pricy in 9.8, we recommend a CGC 9.4 of The Crow 1 -- best bang for your buck. Click to buy a copy from Goldin
There are only 32 copies of The Crow 1 graded 9.8 in the CGC census. That says a lot for a book of this vintage.
Yes, it's only 30 years old, but it was a non-mainstream title, and when copies do show up in the Sell My Comic Books office, they tend to be around VF.
Normally I would insist on an investment in a CGC 9.8 for a 1980s book. This is one rare exception.
9.8 $3,200
9.6 $640
9.4 $320
9.2 $275
9.0 $250
8.5 $250(!)
8.0 $210
7.5 $200
7.0 $150
As you can see from the most recent sales, CGC 9.4 is a good compromise. Look for white pages, of course.
Perhaps a CGC 9.6 is a good bet too, but I expect these to be priced around $1K on today's market, which is asking a lot of appreciation before you're in the money.
Have this book? Click to appraise its value NOW!
Related Pages on Sell My Comic Books
Most valuable comic books of the 1980s (Bronze Age)
Caliber Presents #1 on the 100 Hot Comics list
100 Most Valuable modern comic books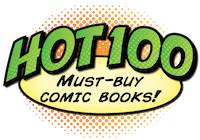 Click to return to the Hot 100 Investment Comic Books menu