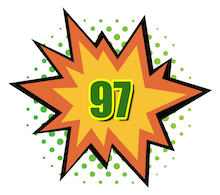 BONUS NEW ENTRY!

Hot Comics 2022 TIED FOR #97: Inhumans 5 (1999), 1st Yelena Bolova, New Black Widow
100 Hot Comics: xxx. Click to order a copy from eBay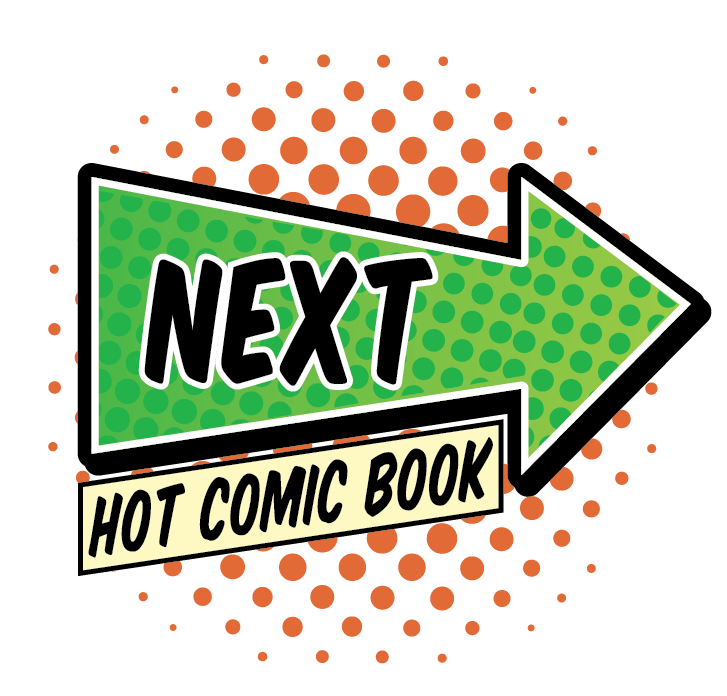 CLICK TO SEE THE NEXT HOT COMIC BOOK!
Why Inhumans 5 1999 is a Hot Comic
Yelena Bolova has taken over from Natasha Romanov as the new Black Widow.
This book, which has festered in dollar bins for years, is suddenly flaming hot. And so much so that we added it after the 100 Hot Comics list was published.
What to Invest In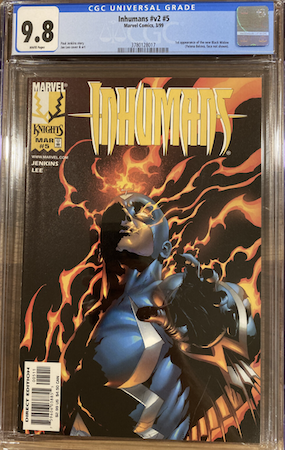 Modern books should usually be bought in CGC 9.8, and Inhumans #5 from 1999 is no exception. Click to buy a copy from eBay

This is so new to me that I haven't had time to process it yet, but initial research shows a lot of strong sales in this book -- as many as 84 last year alone, with a high of $800 and a low of $215.
Two sales this year -- plus one I just bought for myself (9.8 for $660).
Recent sales:
9.8 $660
9.6 $250
9.4 $180
9.2 $200
9.0 $140
It's too early to know if this kind of interest will be sustained, but I wanted to share this discovery with you as soon as I could. Good luck if you get in!
Have this book? Click to appraise its value NOW!
Click Here to Get Your Free Appraisal or Consign Your Books to Auction!
Related Pages on Sell My Comic Books
Modern Comics: 100 Most Valuable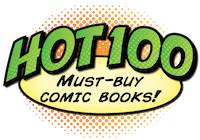 Click to return to the Hot 100 Investment Comic Books menu