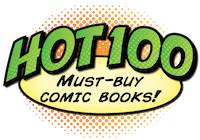 Click to see the 100 Hot Comics menu page
Thank You For Reading the 100 Hot Comics List... Here Are Your Bonuses!
(Click to see all 100 Hot Comics listed and linked.)
Your bonus offers are below.
Please help us to help you by sharing the word, and take advantage of our special offers to save $$$.
Most links open in a new tab or window.
---
1) Please Shout Out the Site on Facebook
2) Save $30 On Our Comic Book Investment for Beginners eBook
(Normal Price $37, Your Price $7!)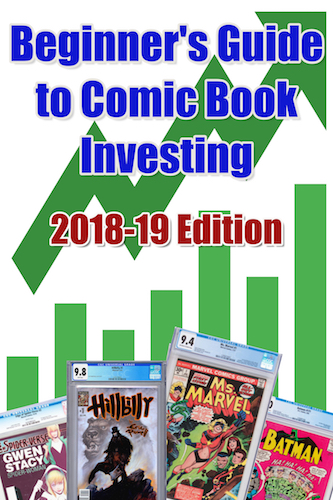 2) Save $30 On Our Comic Book Investment for Beginners eBook
Plus you get a FREE upgrade to the new version when it's ready!
3) Save $50 on our Essential Comic Book Grading Video Course
Learn how to grade comic books. 50 percent off our 5hr video course!
Five hours of videos explaining how to grade comic books from eBay pictures.
If you only buy one book you would have passed on, or avoided one dud purchase, then this course will pay for itself. (And you get to be entertained by Ashley's British accent!)
Normal price $97
Hot 100 Price: $49!
CLICK HERE TO BUY THE VIDEO GRADING COURSE
LOSERS! Comics Which Dropped Out of Past Lists
Breakdown of Books on the Hot 100
As you make your way through the Hot 100 list, you'll notice a pattern developing. Movies and rumors of TV series create a ripple effect within series or character cross-overs.
Here we break down the 100 books by era, publisher or character.
Hot Books by Era
1950s: 4

1960s: 46
1970s: 30
1980s: 9
1990s: 3
2000s: 2
Hot Books by Publisher
Marvel: 76
DC: 22
Warren: 1

Valiant: 1

Mirage: 1
Hot Books by Character (and Related)
Spider-Man: 16
Batman: 9
Avengers: 4
X-Men: 7
Flash: 3
Superman: 4
JLA: 0

Fantastic Four: 6
Daredevil: 3
Other: 48
---