Hot Comics #56:
Flash #110, 1st Kid Flash
and Weather Wizard
UP 33 PLACES FROM LAST YEAR!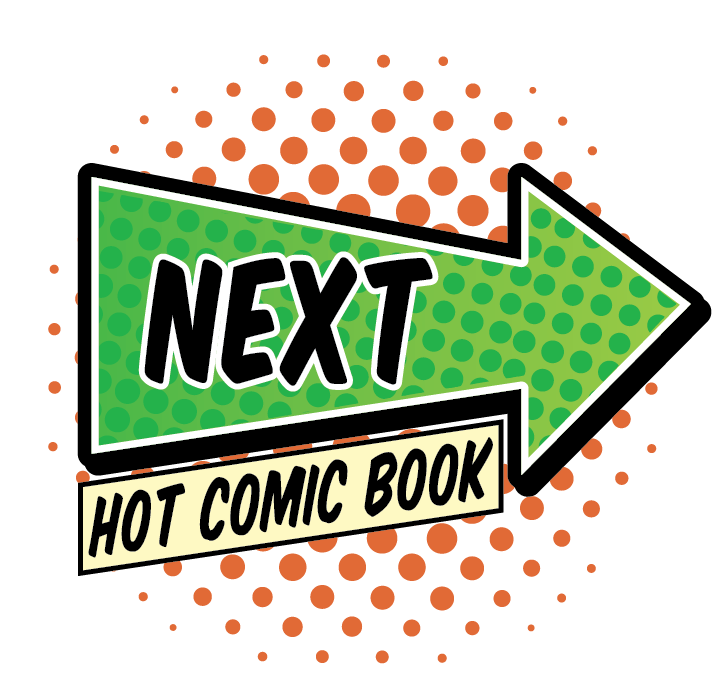 Why Flash #110 is a Hot Comic
2017 MARKET UPDATE:
How do you spell "under-valued"? This is yet another of the Silver Age key issue comics that just never seem to make up ground on the more popular books.
It's seen respectable price increases, which is why it's moved up from last year's lowly position, and there is a lot of fuss about all the Teen Titans characters. Movie rumors won't go away.
CGC 7.5 $1,570
CGC 7.0 $1,820

CGC 6.5 $650
CGC 5.5 $820
CGC 5.0 $625
CGC 4.0 $420

CGC 3.0 $325
CGC 1.5 $195
Two for the price of one! Not only does the atmospherically-charged super-villain, The Weather Wizard, make his first appearance in this book, but more importantly Kid Flash (who later appears as one of the Teen Titans characters) also makes his bow.
Teen Titans are hot due to (you guessed it) movie hype. The team's first appearance in Brave and the Bold #54 appears at #98 on our Hot 100 list.
Add to that the complication that this is a relatively scarce Silver Age book, especially in grades above VG, and you will conclude that Flash #110 is probably a good investment bet.
Other Flash books on the Hot 100:
Showcase #4 | Flash #105 | Flash #123 | Flash #139
What to Invest In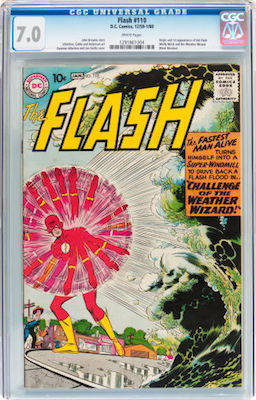 Be patient when shopping for Flash #110. In VG, it can be a nasty-looking book. Wait for a 6.0 or better to come along. Click to find yours!
Have this book? Click to appraise its value NOW!
Related Pages on Sell My Comic Books
Silver Age Flash Comic Book Price Guide
Golden Age Flash Comic Book Values
Top 20 Silver Age Comics by Value
Click to return to the Hot 100 Investment Comic Books menu
Go from Flash #110 to the 100 Hot Comics menu
Want to sell, appraise or buy comics online? Start here!