Key Issue Comics:
Detective Comics 400
1st Appearance of Man-Bat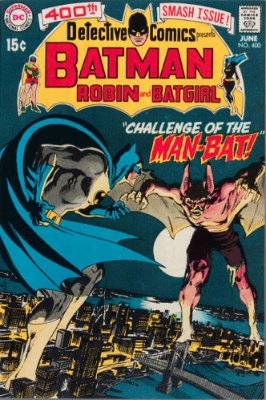 Key Issue Comics: Detective Comics 400, 1st Appearance of Man-Bat. Click to buy at Goldin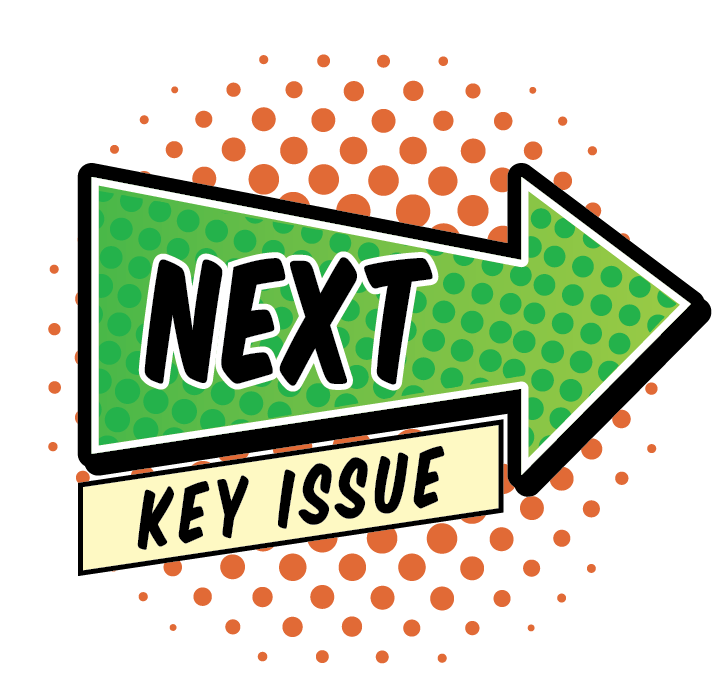 Why Detective Comics 400 is a Key Issue Comic
400 issues in – that's quite a milestone for Detective Comics, which was started way back in 1937.
For this monumental issue, Batman gets a new foe – Man-Bat!
Dr. Kirk Langstrom was a scientist who developed a serum that could give humans bat senses. Hoping to cure his progressive deafness, Dr. Langstrom tests it on himself, but is turned into a ravaging Man-Bat.
Later, Batman and Man-Bat team up to fight off the Blackout Gang (first appearance), but their partnership is short-lived and Man-Bat mysteriously disappears. He shows up later in DC #402 where he and Batman face off as enemies.
The cover of Detective Comics #400 is unique in that it features Batman, Robin, and Batgirl, where previous issues left out Batgirl.
Guide to Detective Comics #400 Values

9.8 $43,200
9.6 $3,015
9.4 $1,650
9.2 $1,075
9.0 $825
8.5 $665
8.0 $555
7.5 $355
7.0 $510
6.5 $350
6.0 $290
5.5 $300
5.0 $280
4.5 $200
Man-Bat may not be as memorable as The Joker or Bane, but he has become a lasting Batman villain who still makes appearances today.
During the 1970s, Man-Bat was popular enough to get his own two issue series, illustrated by Steve Ditko.
Depending on the grade, DC #400 could be worth anywhere from $100 to over $3,000. The highest recent sale for DC #400 was $43,200 in 2021, which had a CGC grade of 9.8 (the highest grade for this comic).
Have this book? Click to appraise its value or Consign Yours for Auction!
Related Pages on Sell My Comic Books
Other Batman-Related Price Guides on SMCB
Go from Detective Comics 400 to the DC Comic Superheroes Price Guide