Key Issue Comics:
Detective Comics 400, 1st Appearance of Man-Bat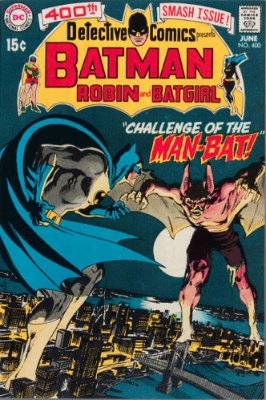 check eBay prices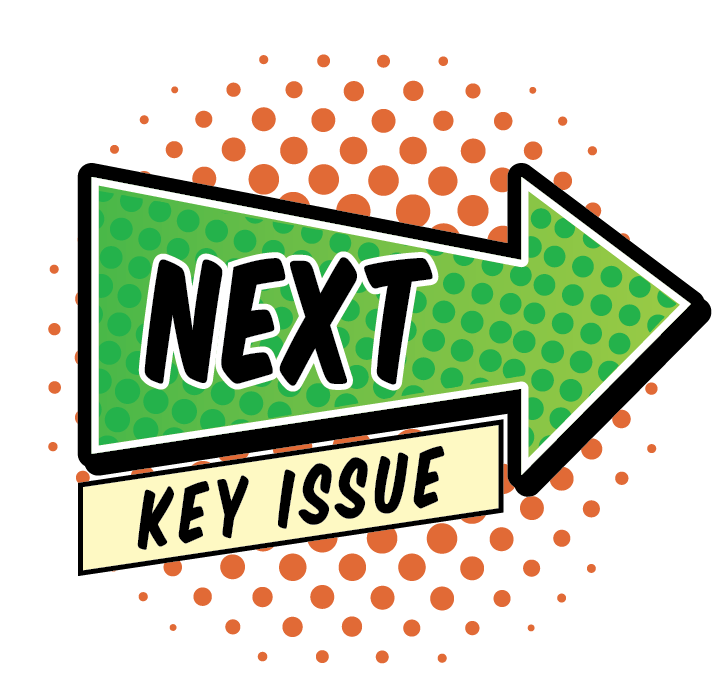 Why Detective Comics 400 is a Key Issue Comic
400 issues in – that's quite a milestone for Detective Comics, which was started way back in 1937.
For this monumental issue, Batman gets a new foe – Man-Bat!
Dr. Kirk Langstrom was a scientist who developed a serum that could give humans bat senses.
Hoping to cure his progressive deafness, Dr. Langstrom tests it on himself, but is turned into a ravaging Man-Bat.
Later, Batman and Man-Bat team up to fight off the Blackout Gang (first appearance), but their partnership is short-lived and Man-Bat mysteriously disappears.
He shows up later in DC #402 where he and Batman face off as enemies.
The cover of Detective Comics #400 is unique in that it features Batman, Robin, and Batgirl, where previous issues left out Batgirl.
Guide to Detective Comics #400 Values

9.8 $43,200
9.6 $3,360
9.4 $1,530
9.2 $1,390
9.0 $800
8.5 $850
8.0 $850
7.5 $800
7.0 $650
6.5 $450
6.0 $450
5.5 $310
5.0 $280
4.5 $290
4.0 $300
3.5 $280
2.5 $280
Man-Bat may not be as memorable as The Joker or Bane, but he has become a lasting DC villain who still makes appearances today.
During the 1970s, Man-Bat was popular enough to get his own two issue series, illustrated by Steve Ditko.
Depending on the grade, DC #400 could be worth anywhere from $100 to over $3,000. The highest recent sale for DC #400 was $3,700 in 2013, which had a CGC grade of 9.8 (the highest grade for this comic).
Values of non-certified issues:
VG: $20
FN: $80
VF: $150
VF/NM: $200
NM or better: contact us
Have this book? Click to appraise its value or Consign Yours for Auction!
Related Pages on Sell My Comic Books
Other Batman-Related Price Guides on SMCB
Go from Detective Comics 400 to the DC Comic Superheroes Price Guide