Key Issue Comics:
Detective Comics 359
1st Appearance of Batgirl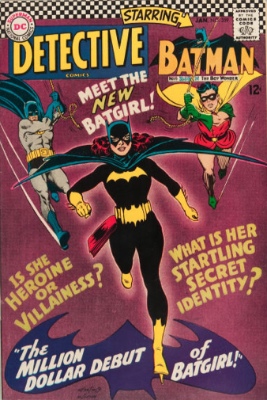 Key Issue Comics: Detective Comics 359, 1st Appearance of Batgirl. Click to buy at Goldin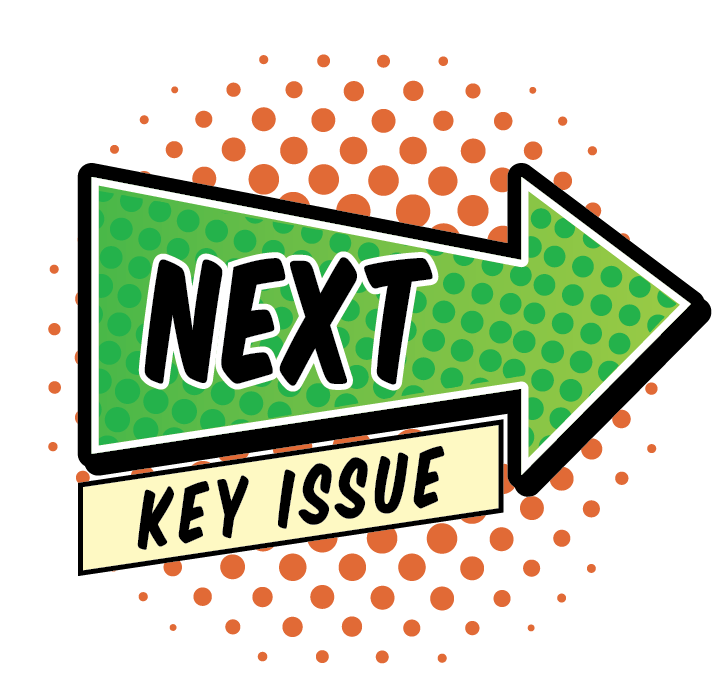 Why Detective Comics 359 is a Key Issue Comic
You could argue that Detective Comics #359 (1967) isn't the true first appearance of Batgirl, as there was a Bat-Girl (Bette Kane) who first appeared in Batman #139 (1961).
However, Bat-Girl was short lived and disappeared from the series after 1964.
Later, Bette Kane's Bat-Girl was completely abolished and she became Flamebird.
Looking to strengthen viewership of the live-action Batman show, DC developed a new Batgirl, who was Barbara Gordon, Commissioner Gordon's daughter.
The "true" Batgirl made her first appearance in Detective Comics #359, helping gain new interest in the comic series and the TV show.
Batgirl was so popular, she almost got her own TV series!
Guide to Detective #359 Comic Book Values

9.8 $132,000
9.6 $78,000
9.2 $7,245
9.0 $5,760
8.5 $4,800
8.0 $2,645
7.5 $2,800
7.0 $1,425
6.5 $1,080
6.0 $960
5.5 $765
5.0 $800
4.5 $610
4.0 $525
3.5 $500
3.0 $425
2.5 $385
2.0 $325
Barbara Gordon and Batgirl's first appearance in Detective Comics #359 lit a new spark in what some people considered a tired and old series.
Batgirl helped gain a new female audience and boost the ratings of the TV show.
Depending on the grade, DC #359 could be worth anywhere from less than $100 to over $10,000. Who knows – you could be holding onto a high grade DC #359 and not even know it!
By 1967, large impacting first appearances in Batman were rare. Many characters came and went, but Barbara Gordon's Batgirl remains a legacy today.
Record sale is a CGC 9.8 (one of only four known) for $132,000!
Have this book? Click to appraise its value or Consign Yours for Auction!
Other Batman-Related Price Guides on SMCB
Go from Detective Comics 359 to the DC Comics Characters Price Guide