Key Issue Comics: Tales of Suspense 40
Second Appearance, 1st Gold Armor Iron Man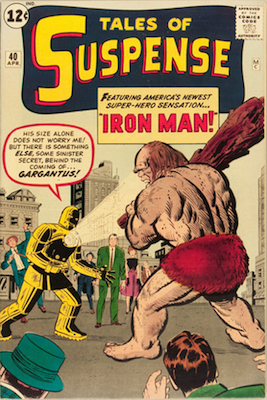 Key Issue Comics: Tales of Suspense 40, Second Appearance, First Appearance of Gold Armor Iron Man. Click for values at Goldim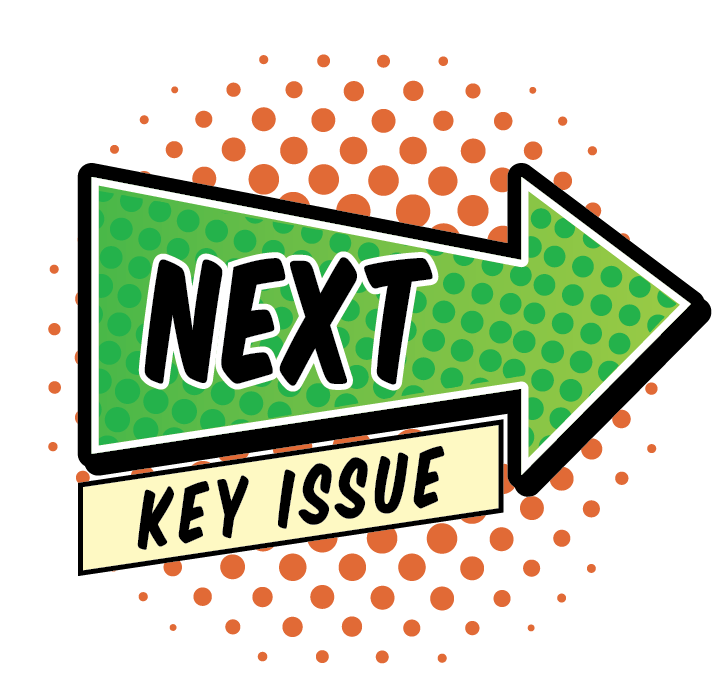 Why Tales of Suspense 40 is a Key Issue Comic
Tales of Suspense #40: Iron Man Gets His Gold On!
After Iron Man's first appearance in Tales of Suspense #39, comic fans went wild over the new hero. Giving the people what they wanted, the saga of Iron Man continues in Tales of Suspense #40.
After Tony meets the beautiful Marion, she suggests that Iron Man's armor should be gold instead of ugly grey.
Taking her advice, Iron Man upgrades his armor to the MK II.
Not only does Tales of Suspense #40 feature Iron Man's new bling armor, we see Tony charging his chest plate for the first time in order to prevent shrapnel from reaching his heart.
We also get a glimpse of Stark Industries and Tony's new briefcase where he somehow fits his entire Iron Man armor.
Iron Man would not be gold for long. In Tales of Suspense #48, he gets another makeover, becoming the red and gold automated super hero we know and love to this day.
Guide to Tales of Suspense #40 Comic Book Values

Second appearances are never worth as much as a first, but for a character as popular as Iron Man, classic issues like Tales of Suspense #40 can still drive a high value.

It's becoming popular to collect second appearances, as the value of first books gets too high for casual collections. Iron Man fans also like to have the first appearance of new armor types, which adds to the appeal of TOS #40.
The highest sale of Tales of Suspense #40 was for $35,000. The average condition of VG minus is worth a couple of hundred bucks.
Some recent sales will shed light on the value of this issue. But you can also send us an appraisal request, and we'll value your comic books for free.
9.2 $8,000
8.5 $3,550
8.0 $3,120
7.5 $3,510
7.0 $1,920

6.0 $1,300



5.5 $1,125
5.0 $900
4.5 $960
4.0 $650
3.5 $590
3.0 $500
2.5 $600
2.0 $380
1.8 $475
1.5 $380
1.0 $300
Have this book? Click to appraise its value or Consign Yours for Auction!
Go from Tales of Suspense 40 to the Marvel Comic Superheroes Price Guide