Key Issue Comics:
Incredible Hulk 2, 1st Green Hulk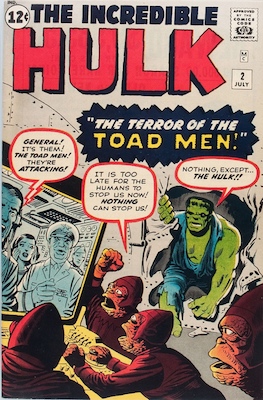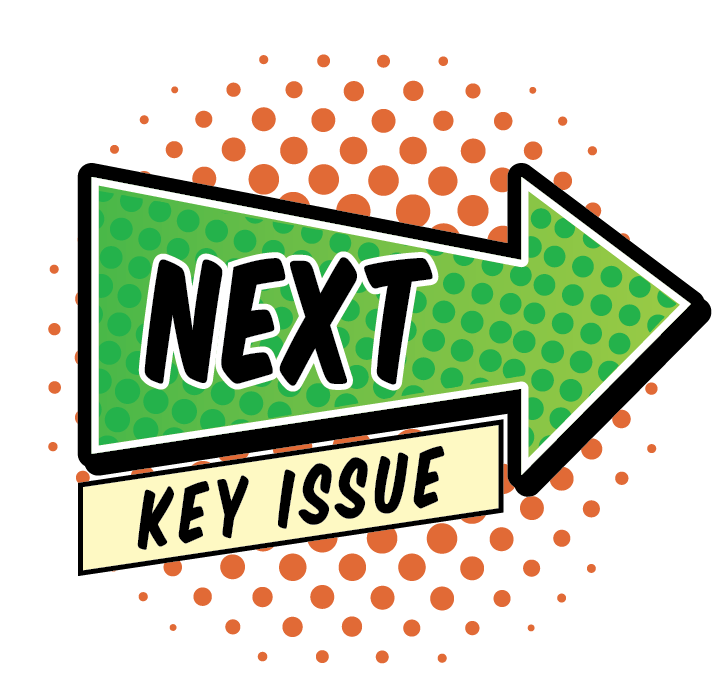 Why Incredible Hulk 2 is a Key Issue Comic
Revamping the Hulk after the first issue, the Marvel dream team of Stan Lee, Jack Kirby, and Steve Ditko decided the monster looked better green (but still no purple pants).

In the follow up to one of the most valuable comics ever, Hulk #2 features Bruce Banner transforming into the Hulk to battle the Toad Men who threaten to invade Earth.
Hulk #2 continues to build the romance between Bruce Banner and Betty Ross, while Bruce tries to hide his secret from her.
Many years later, the two marry.
While cleared of any crimes after saving the Earth from the Toad Men, Hulk #2 foreshadows Hulk's nonstop run in with police and military, who all attempt to control is rampage.
Guide to Hulk 2 Comic Book Values

9.2 $21,000
8.5 $15,600
8.0 $10,200
7.5 $9,530
6.0 $5,430
5.5 $5,900
5.0 $5,000
4.5 $6,750
4.0 $2,800
3.5 $2,610
3.0 $4,000
2.5 $2,250
2.0 $1,730
1.8 $1,990
1.5 $1,750
1.0 $1,500
0.5 $1,110
While not nearly as popular as Hulk #1, Hulk #2 is still a great collector's piece and can drive a huge value on the comic market.
Collectors are eager to get their hands on this rare and valuable comic. Even in poor condition, Incredible Hulk #1 can sell for hundreds of dollars.
So far, the highest sale for IH #2 was $47,000.
Values of non-certified issues:
GD: $300
VG: $500
FN: $900
VF: $1,900
VF/NM or better: contact us
Have this book? Click to appraise its value or Consign Yours for Auction!
Go from Incredible Hulk 2 to the Marvel Comic Superheroes Price Guide
Related Pages on Sell My Comic Books