Key Issue Comics: Thor 165
1st Adam Warlock, aka HIM!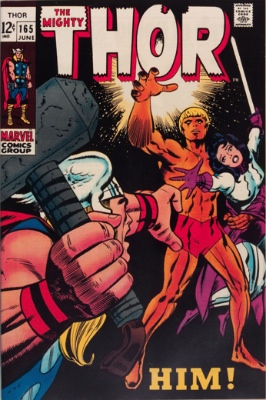 Key Issue Comics: Thor 165, 1st Adam Warlock, aka HIM! Click for values at Goldin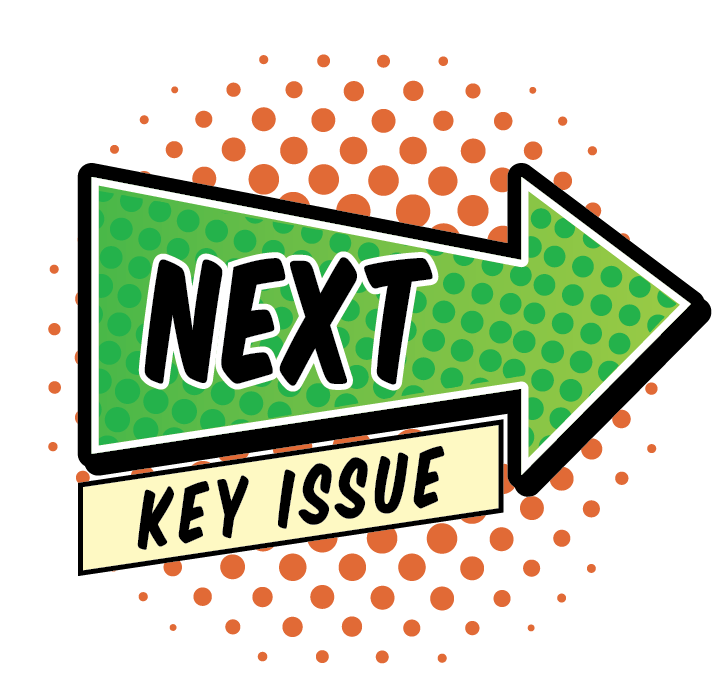 Why Thor 165 is a Key Issue Comic
Within Thor's own mythology-based world, first appearances that affected the entire Marvel Universe were rare.
Sure, Thor, Loki, Odin, and other characters from Asgard influenced Avengers storylines and today's movies, but Thor #165 gives us a real treat – the first appearance of Him in the Thor series.
Him… Who is Him? Despite the very uninspiring name, Him is the original name of Adam Warlock, one of the most powerful beings in the Marvel Universe.
Him actually made appearances in Fantastic Four #66 and #67 (1967), fleshing out his backstory as an artificially created man who killed his evil makers.
Two years later, Thor #165 (1969) reintroduces us to Him, who has been traveling through space, looking for a mate.
Unfortunately for Thor, Him settles on Sif, transporting her far away from Thor. Vowing revenge, Thor attempts to hunt down Him.
This story continues on in the next issue of Thor, and Adam Warlock eventually got his own series.
Making a first official appearance in Thor #165 is Haag, a sorceress working for Karnilla, the Norn Queen.
Guide to Thor #165 Comic Book Values

9.4 $10,000
9.2 $2,225
9.0 $1,700
8.5 $945
8.0 $615
7.5 $435
7.0 $405
6.5 $290
6.0 $290
5.5 $210
5.0 $225
4.5 $165
4.0 $160
3.5 $115
3.0 $140
2.5 $305
2.0 $150
If you've kept a careful eye on Marvel's Cinematic Universe, you know that Adam Warlock (Him) is being slowly worked into the plot.
First, in Thor: The Dark World, his cocoon can be seen with The Collector.
Later in Guardians of the Galaxy, after the Infinity Stone destroys The Collector's vault, the hatched cocoon can be seen in the background (behind Howard the Duck).
Marvel is gearing up for Adam Warlock's big premiere in their Cinematic Universe, and Thor #165 is the perfect collector's piece to trace this character's roots.
Thankfully for collectors and investors, this highly important comic has decent value.
The record sale of $15,200 in CGC 9.8 will surely be beaten as the movie mania continues.
Values of non-certified issues:
GD: $20
VG: $40
FN: $70
VF: $150
VF/NM: $400
NM- or better: contact us
Have this book? Click to appraise its value or Consign Yours for Auction!
Go from Thor 165 to the Marvel Comic Superheroes Price Guide
Related Pages on Sell My Comic Books