See the 100 Hot Comics for Investment in 2022!
NOTE: We use eBay to provide references to live prices of comic books. Clicking a text link or image marked 'Check live prices' will take you to eBay.

Key Issue Comics: Tales of Suspense 52, 1st Black Widow (Marvel)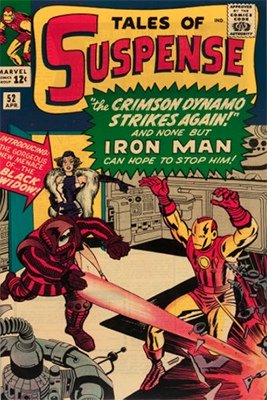 Key Issue Comics: Tales of Suspense 52, 1st Black Widow (Marvel). Click to buy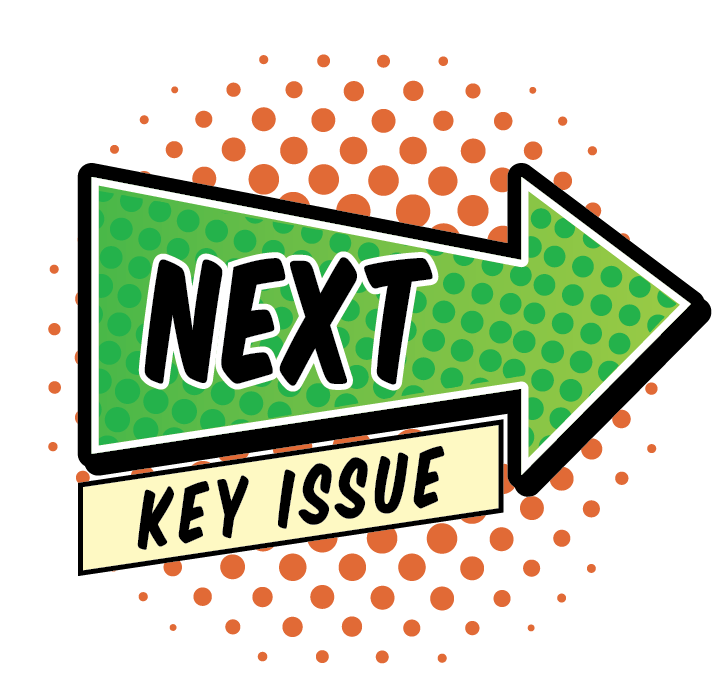 Why Tales of Suspense 52 is a Key Issue Comic
She's too hot to handle these days! The Black Widow movie has turned an already-important Silver Age key issue comic book into a must-own.
Before Natalia Romanova, AKA Black Widow, was a member of the Avengers, she was an enemy of Iron Man and a spy for Communist Russia.
Making her first appearance in Tales of Suspense #52, Black Widow is sent directly by Russian leader Nikita Khrushchev to kill Tony Stark, Iron Man, and the Crimson Dynamo (Anton Vanko).
Using her natural beauty, Black Widow easily lures Tony Stark into a trap. In the ensuing fight, Crimson Dynamo is killed and Black Widow escapes.
Considering the importance of this character, there are relatively few really important issues to buy. TOS #52 is by far the one to have.
Black Widow's next appearance is in Tales of Suspense #53, she co-stars as Hawkeye's girlfriend in TOS #57, but it wouldn't be until 1973's Avengers #111 that Black Widow finally joins the Avengers.
Guide to Tales of Suspense #52 Comic Book Values

2021-2022 update:
Black Widow's first appearance in ToS #52 has long since eclipsed Hawkeye's in Tales of Suspense #57.
The renewed interest in the character due to the various movies starring Scarlett Johansson means this famous comic can be worth significant money in almost any grade.
As one of Marvel's first famous female villains (and later heroine), Black Widow continues to be an inspiration today in a business dominated by male role models.
The record sale of this book was $15,000 in CGC 9.6, but that record will surely be smashed if another comes to market. Recent sales:
9.0 $11,400
8.5 $6,600
8.0 $6,000
7.5 $3,800
7.0 $2,750
6.5 $2,130
6.0 $1,980
5.5 $1,500
5.0 $960
4.5 $1,020
4.0 $1,140
3.5 $780
3.0 $800
2.5 $650
2.0 $590
1.8 $480
1.5 $680
0.5 $380
If you've found a copy of this important comic book, then you should have a free appraisal today! Values of non-certified issues:
VG: $150
FN: $400
VF: $900
VF/NM or better: contact us
Have this book? Click to appraise its value NOW!
Click Here to Get Your Free Appraisal!
Go from Tales of Suspense 52 to the Marvel Comics Characters Price Guide
Related Pages on Sell My Comic Books