Key Issue Comics:
Incredible Hulk 4, First Hulk Robot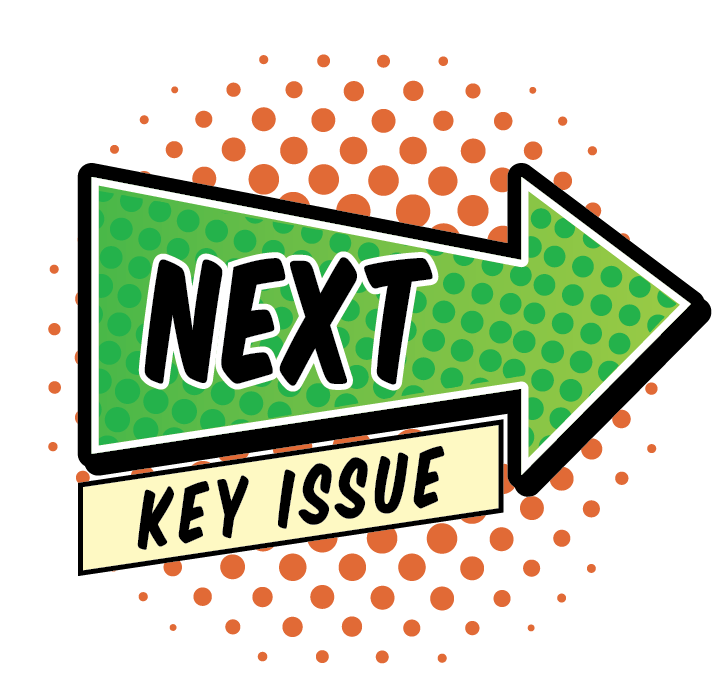 Why Incredible Hulk 4 is a Key Issue Comic
Ah, gamma radiation – what a wonderful thing.
In Incredible Hulk #4, Rick Jones helps transform Hulk back into Bruce Banner with more gamma radiation.
For the next few issues (until its cancellation with Hulk #6), Hulk uses gamma rays to control his transformation, and keep the intelligence of Bruce Banner.
Unlike the movies and Avengers films, the first Incredible Hulk series features a lot of interactions between Hulk and Rick.
It wasn't just all mayhem and destruction – there was a deep emotional story being woven.
One thing missing from the first volume of Incredible Hulk is must-have key first appearances of monsters, villains or characters.
Sadly, Hulk doesn't get anything like this until years later (specifically Wolverine's first appearance in Incredible Hulk #181).
However, the first incarnation of the Hulk Robot makes its first appearance in Hulk #4, and has since been featured in dozens of other issues.
Guide to Hulk 4 Comic Book Values

9.6 $26,000
9.4 $12,000
9.0 $6,510
8.5 $4,600
7.0 $2,000
6.5 $1,500
6.0 $1,500
5.5 $1,650
5.0 $1,050
4.5 $1,500
4.0 $1,020
3.5 $630
3.0 $500
2.5 $450
2.0 $460
1.8 $500
1.5 $300
1.0 $210
0.5 $400
While there isn't anything particularly ground breaking in Incredible Hulk #4, because of this series scarcity and it only being six issues long, all issues from Incredible Hulk Volume 1 are valuable.
Depending on the condition, Hulk #4 can net owners between $200 and several thousand dollars. So far, the highest sale for IH #4 was $22,500 for a CGC 9.6.
Values of non-certified issues:
GD: $100
VG: $150
FN: $300
VF: $650
VF/NM or better: contact us
Have this book? Click to appraise its value or Consign Yours for Auction!
Go from Incredible Hulk 4 to the Marvel Comic Superheroes Price Guide
Related Pages on Sell My Comic Books