Key Issue Comics:
Incredible Hulk 5, First Appearance of Tyrannus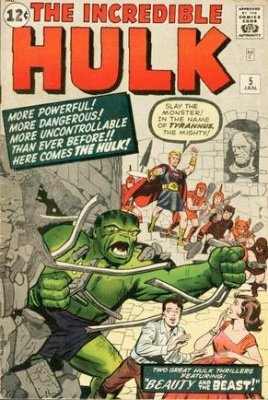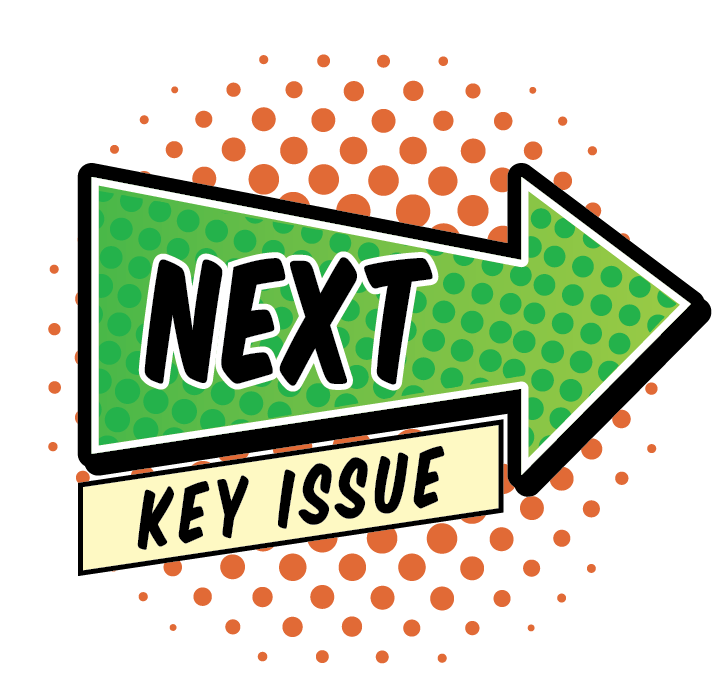 Why Incredible Hulk 5 is a Key Issue Comic
The slow burner romance of Betty Ross and Bruce Banner continues to build in Incredible Hulk #5, but things reach a breaking point when Betty is taken hostage by Tyrannus.
Making his first appearance in Hulk #5, Tyrannus is an ancient Roman who has discovered the Fountain of Youth.
Banned to Subterranea (where Mole Man lives), Tyrannus seeks to conquer the world above him with his minions.
By this point in the Incredible Hulk series, one would expect to see some kind of cross over from other popular Marvel characters (primarily the Fantastic Four at this time).
It worked for Spider-Man and Iron Man, so why didn't Hulk get any special appearances?
Maybe this is one of the factors that doomed the series.
Guide to Hulk 5 Comic Book Values

8.5 $4,320
8.0 $2,500
7.5 $2,030
6.5 $2,500
6.0 $1,650
5.5 $2,000
5.0 $1,000
4.5 $1,400
3.5 $730
3.0 $600
2.5 $480
2.0 $270
1.8 $250
1.5 $500
1.0 $350
While there isn't anything particularly ground breaking in Incredible Hulk #5, because of its scarcity it only being six issues long, all issues from the first Incredible Hulk run are valuable.
At the time that this series was being printed, not many people were preserving their copies, and very few copies of Hulk #5 in mint condition exist.
Depending on the condition, IH #5 can net owners between $150 and several thousand dollars. So far, the highest sale for IH #5 was $14,000.
Values of non-certified issues:
GD: $80
VG: $150
FN: $400
VF: $750
VF/NM or better: contact us
Have this book? Click to appraise its value or Consign Yours for Auction!
Go from Incredible Hulk 5 to the Marvel Comic Superheroes Price Guide