See the 100 Hot Comics for Investment in 2022!
NOTE: We use eBay to provide references to live prices of comic books. Clicking a text link or image marked 'Check live prices' will take you to eBay.

Key Issue Comics:
Tales of Suspense 57, 1st Hawkeye Appearance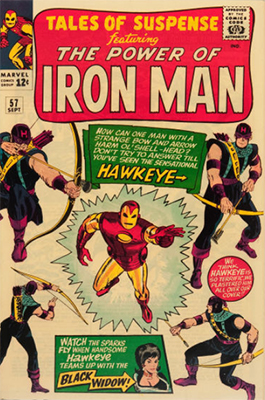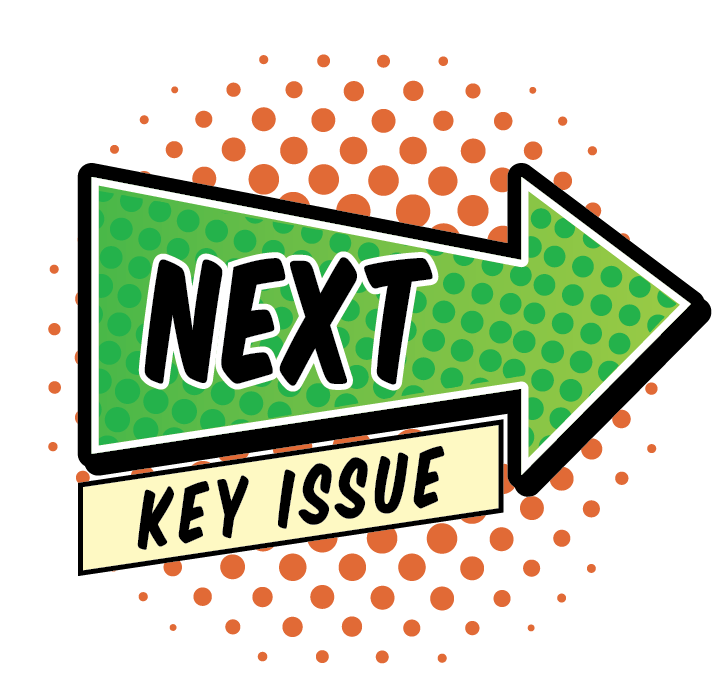 Why Tales of Suspense 57 is a Key Issue Comic
Black Widow certainly has a way with men, coaxing them into nearly anything she wanted. The same applies to one of her first lovers, Hawkeye!
Born Clint Barton, Hawkeye had a rough life, but was a very famous marksman.
His life changed when he met Black Widow while running from the police. Using her trademark seduction, Black Widow convinces Hawkeye to use his acid arrows to fight Iron Man.
When one of his arrows accidently hits Black Widow, Hawkeye rescues her and flees.
Less than a year later, Hawkeye joins the Avengers in Avengers #16, and has remained a stable member since.
Guide to Tales of Suspense #57 Comic Book Values

9.4 $16,800
9.2 $8,400
9.0 $5,760
8.5 $2,200
8.0 $3,700
7.5 $3,840
7.0 $2,660
6.5 $1,880
6.0 $1,500
5.5 $1,250
5.0 $970
4.5 $760
4.0 $610
3.5 $580
3.0 $550
2.5 $550
2.0 $480
1.8 $250
1.5 $370
0.5 $230
Even though he has been a popular Avengers member for years, once the Avengers movies were released, Hawkeye was launched into worldwide fandom and became a household name.
Like Tales of Suspense #52 (Black Widow's first appearance), the average ToS #57 is worth between a couple of hundred dollars and as much as $1,000.
The record sale for Tales of Suspense #57 was $47,000 for a copy in perfect condition.
Values of non-certified issues:
VG: $120
FN: $200
VF: $500
VF/NM or better: contact us
Have this book? Click to appraise its value NOW!
Go from Tales of Suspense 57 to the Marvel Comic Superheroes Price Guide