Key Issue Comics:
Marvel Super-Heroes 18, Origin and First Appearance of Guardians of the Galaxy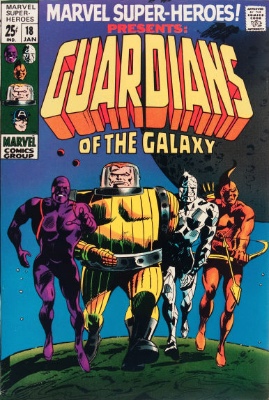 Key Issue Comics: Marvel Super-Heroes 18, Origin and First Appearance of Guardians of the Galaxy. Click for values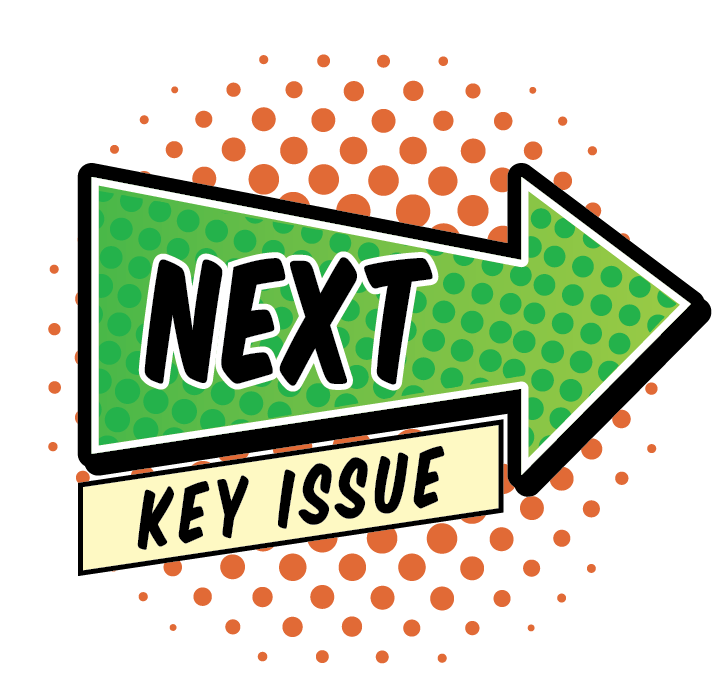 Why Marvel Super-Heroes 18 is a Key Issue Comic
Heads were scratched all across the, well, galaxy, when Marvel announced that Guardians of the Galaxy would be made into a movie.
Who now?
And the line-up of obscure characters ensured that many an overlooked Dollar bin darling suddenly catapulted into key issue territory:
When Marvel released the blockbuster film Guardians of the Galaxy in 2014, most people had no idea where the Guardians came from.
While the film was more of a reference to the 2008 team, the original Guardians of the Galaxy got their start in the off-beat, squarebound book, 1969's Marvel Super-Heroes #18.
The original Guardians consisted of Major Victory, Charlie-27, Martinex, and Yondu. Together, this unlikely team must defeat the Badoon reptile race who threaten to enslave the entire galaxy.
Guardians of the Galaxy was picked up as a series in the 1990's and then again in 2008. The 2008 team features more popular characters like Star-Lord, Adam Warlock, Drax, Rocket Raccoon, Groot, and several other members.
Yondu is the only original member to make an appearance in the film.
Guide to MSH#18 Comic Book Values

The Guardians of the Galaxy took the world by storm in 2014. The sequel was also well-received, with audiences warming to the misfit band of no-name heroes.
Going from relative obscurity to overnight sensation, comic collectors and casual fans were intrigued to learn more about the mysterious origin of the team.
Finally making their way back to Marvel Super-Heroes #18, this vintage issue can be worth thousands of dollars in mint condition.
Before the release of the movie, this comic wasn't worth nearly as much. Now that it is hitting peak levels, it could be the right time to sell!
The book is common in low grade, much harder to find in 8.0 and above.
Guide to values:
9.4 $3,360
9.2 $2,200
9.0 $1,380
8.5 $1,330
8.0 $760
7.5 $610
7.0 $680
6.5 $500
6.0 $330
5.5 $310
5.0 $300
4.5 $370
4.0 $200
3.5 $230
3.0 $240
2.5 $120
Have this book? Click to appraise its value or Consign Yours for Auction!
Go from Marvel Super-Heroes 18 to the Marvel Comic Superheroes Price Guide