Key Issue Comics:
Amazing Spider-Man 3
First appearance of Doctor Octopus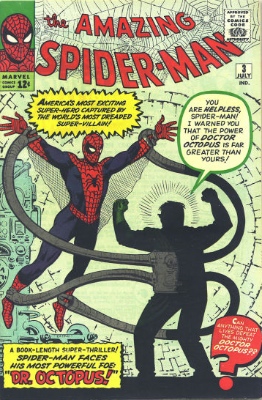 Key Issue Comics: Amazing Spider-Man 3, First appearance of Doctor Octopus. Click to see values at Goldin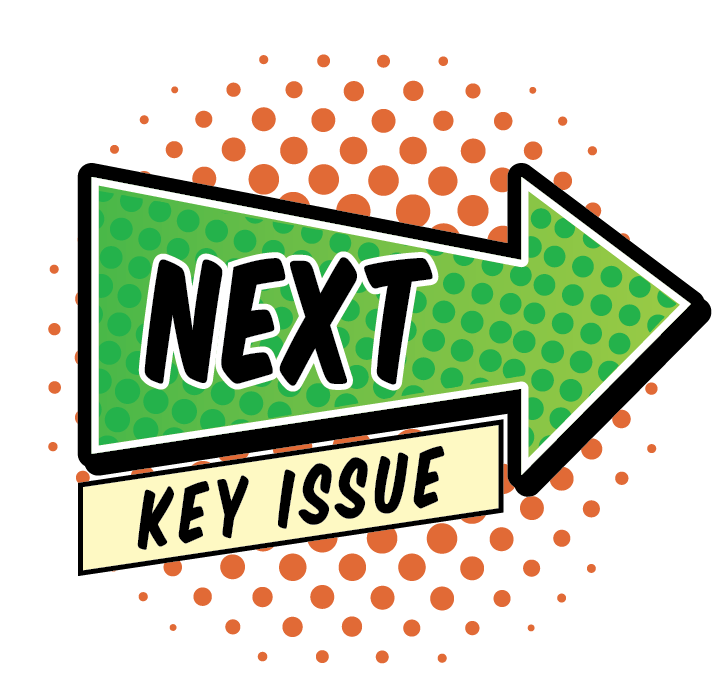 Why Amazing Spider-Man 3 is a Key Issue Comic
Amazing Spider-Man 3 is the First Appearance of Doctor Octopus!
Often considered one of the greatest villains in comic book history and Spider-Man's arch nemesis is Otto Octavius, better known as Doctor Octopus.
Since Spider-Man's previously disastrous adventures in Amazing Fantasy #15, Amazing Spider-Man #1 and Amazing Spider-Man #2, he has slowly built up a fan base and now has a good reputation among police and teenagers.
Meanwhile, Peter Parker is working as a freelance photographer for the Daily Bugle, which leads him to his first encounter with Doc Oc.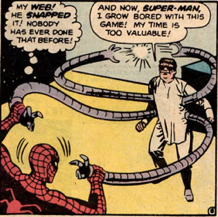 Is it a bird? Is it a spider? Is it a Marvel or a DC comic?
Returning in Amazing Spider-Man 3 is Human Torch, Spidey's friend and sometimes rival. Eventually, the two would have a short series together and Spider-Man would take Human Torch's place in the Fantastic Four.
New in ASM #3 is a Spider-Man pin-up and the very first "Spider's Web" fan letter page. 
ASM #3 features one of the most notable errors in comic book history – Doctor Octopus refers to Spider-Man as Super-Man in one panel of the story. Oops!
Guide to Amazing Spider-Man 3 Comic Book Values

9.6 $144,000
9.4 $44,400
9.2 $24,000
9.0 $18,600
8.5 $11,580
8.0 $7,500
7.5 $10,000
7.0 $9,000
6.5 $5,280
6.0 $5,520
5.5 $5,850
5.0 $4,440
4.5 $3,120
4.0 $2,280
3.5 $2,800
3.0 $2,160
2.5 $2,900
2.0 $1,850
1.8 $1,850
1.5 $1,600
1.0 $1,500
0.5 $1,440
Because Amazing Spider-Man #3 features the first appearance of one of the most memorable villains of all time, it is significantly valuable and very important to the history of comics.
With Spider-Man getting a major revival in upcoming Marvel films, and a potential for Doctor Octopus to make an appearance in a reboot in a potential Sinister Six movie, these classic issues of Amazing Spider-Man will only rise in value.
Issues in all conditions are eagerly snapped up by collectors and investors hoping for the Sinister Six movie.
Add to this the fact that Amazing Spider-Man comics are the world's most collected, and you have all the ingredients for a very saleable asset if you own a copy.
Here are the most recent sales:
Have this book? Click to appraise its value or Consign Yours for Auction!
Click Here to Get Your Free Appraisal or Consign Your Books to Auction!
Go from Amazing Spider-Man 3 to the Marvel Comic Superheroes Price Guide