See the 100 Hot Comics for Investment in 2022!
NOTE: We use eBay to provide references to live prices of comic books. Clicking a text link or image marked 'Check live prices' will take you to eBay.

Key Issue Comics:
Flash 105, 1st Solo Flash in the Silver Age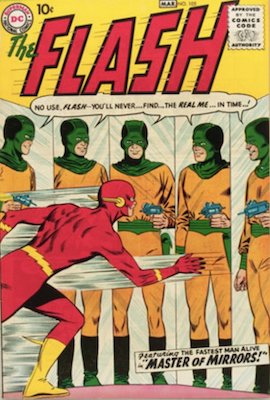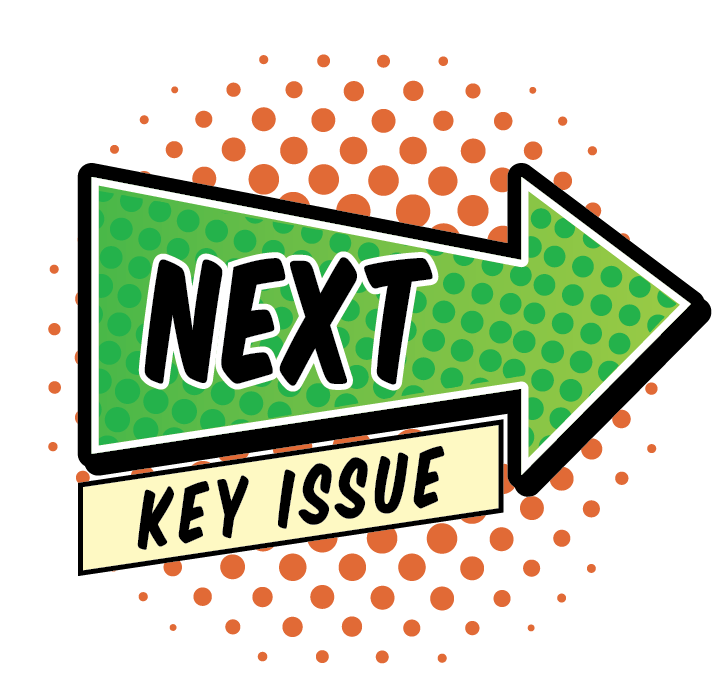 Why Flash 105 is a Key Issue Comic
During the Golden Age of comics, Jay Garrick wore the crown of Fastest Man.
From 1940 until 1949, Flash Comics was a popular title for All-American Comics (now DC Comics), but the series was cancelled at issue #104 due to an overall decline in the popularity of superheroes.
The Silver Age of comics began with the reintroduction of the Flash in Showcase #4 (1956).
Instead of creating completely new superheroes, DC chose to revive popular characters from the Golden Age, using the Flash as their first "new" hero.
However, instead of Jay Garrick, the Flash was now Barry Allen.
Continuing the numbering sequence from Flash #104 (1959), Flash #105 features the first appearance of Mirror Master, who would become one Barry's greatest foes.
Also making his first and only appearance is Katmos.
Guide to Flash #105 Comic Book Values

8.0 $12,000
7.5 $6,600
6.5 $3,900
6.0 $3,600
5.5 $2,850
5.0 $3,000
4.5 $2,200
4.0 $1,680
3.5 $1,800
3.0 $1,590
2.0 $1,300
1.8 $1,050
1.5 $700
0.5 $600
With the Flash finally becoming an integral part of DC's Cinematic Universe (and now a hit CW television show), the value of Flash Comic #105 has reached peak levels.

Because Flash #105 is one of the rarest comics in the series, prices for a grade of 9.0 or higher consistently sell for over ten thousand dollars!
Even if your copy of Flash #105 isn't in the best of shape, this key Silver Age comic is always worth an appraisal.
Have this book? Click to appraise its value NOW!
Go from Flash 105 to the DC Comic Superheroes Price Guide