Key Issue Comics:
Amazing Spider-Man 6
First Appearance of the Lizard
Key Issue Comics: Amazing Spider-Man 6, First Appearance of the Lizard. Click to find one at Goldin!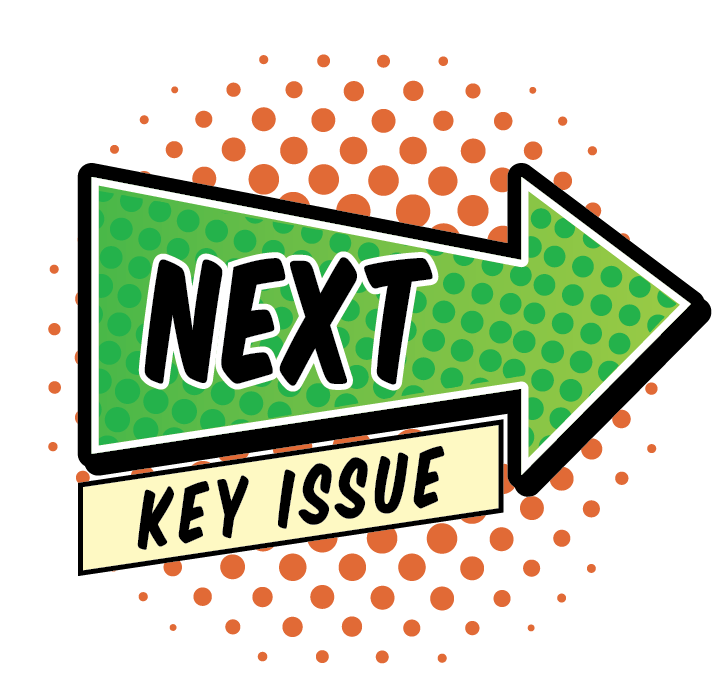 Why Amazing Spider-Man 6 is a Key Issue Comic
The great thing about the Amazing Spider-Man series is that it's down to earth, casual, and can be read by anyone.
The same can (mostly) be said about the major Spider-Man villains, who are much more faceted and interesting than typical bad guys.
Offering a compelling take on Doctor Jekyll / Mr. Hyde, Amazing Spider-Man 6 introduces us to The Lizard for the first time.
Rising up to a challenge issued by Daily Bugle editor Jonah Jameson, Spider-Man travels to Florida to investigate claims of a Lizard man.
There, Spider-Man learns that The Lizard is actually a scientist, Curt Connors, who was working on a serum to regrow human limbs. Testing it on himself, Connors becomes a violent and uncontrollable menace.
Spider-Man develops an antidote to The Lizard's problems and cures him (for a while).

Guide to Amazing Spider-Man 6 Comic Book Values

As one of the most popular characters in Marvel history, The Lizard's first appearance in ASM #6 is a legendary moment for comics.
The Spider-Man Lizard is so popular, he was featured in three different Spider-Man movies. Could he come back in the next Spider-Man reboot?
Even if we have had all the Spider-Man Lizard movie appearances we're ever going to get, this comic book will always be in demand.
Amazing Spider-Man comic books are the world's most collected, and early issues have appreciated in value hugely in recent years.
Here are recent sales:
9.8 $71,000
9.6 $33,600
9.4 $15,600
9.2 $12,300
9.0 $8,100
8.5 $5,100
8.0 $5,280
7.5 $3,050
7.0 $3,000
6.5 $1,920
6.0 $1,680
5.5 $1,500
5.0 $1,250
4.5 $1,500
4.0 $865
3.5 $840
3.0 $800
2.5 $750
2.0 $710
1.8 $700
1.5 $500
1.0 $450
Have this book? Click to appraise its value or Consign Yours for Auction!
Click Here to Get Your Free Appraisal or Consign Your Books to Auction!
Go from Amazing Spider-Man 6 to the Marvel Comic Superheroes Price Guide