Key Issue Comics: Tales to Astonish 44
First Appearance of The Wasp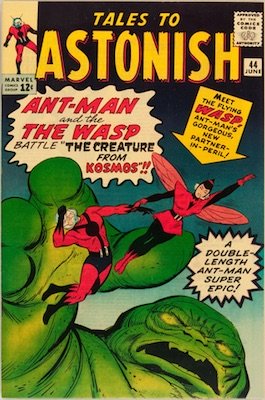 Key Issue Comics: Tales to Astonish 44, 1st Appearance of Wasp. Click for values at Goldin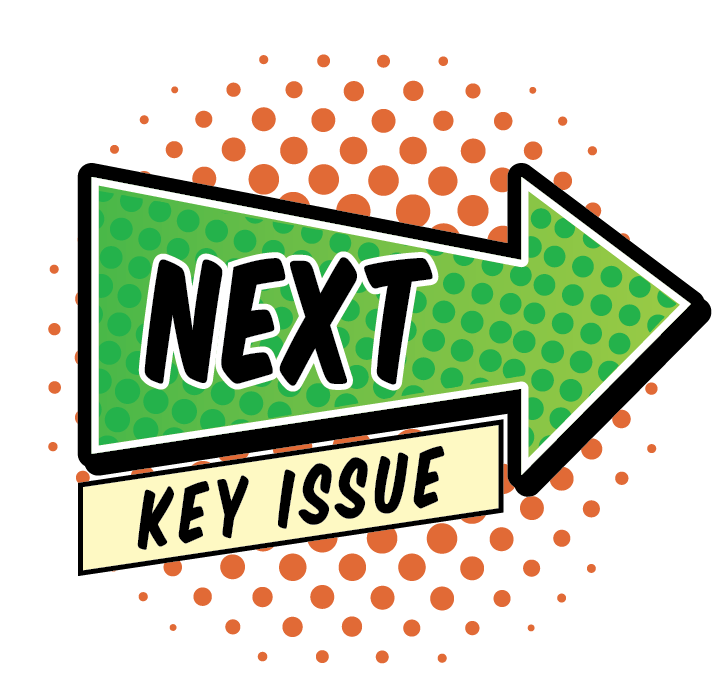 Why Tales to Astonish 44 is a Key Issue Comic
Fashion queen, Hank Pym's lover, and leader of the Avengers (despite getting zero attention in the films), Janet van Dyne is Wasp, one of the greatest super heroines ever created.
After scientist Vernon van Dyne is killed by an alien from the planet Kosmos, his daughter Janet seeks comfort from Hank Pym (Ant-Man).
Seeing her potential, Hank convinces Janet to become his partner, Wasp.
Infusing her with an antennae and wasp wings, Wasp inhales some shrinking gas, and the two micro heroes work together to stop the alien from Kosmos.
For several years, Ant-Man and Wasp had a passionate and chaotic relationship, eventually getting married and later divorced.
Wasp is a founding member of the Avengers (and coined the group's name), and becomes their most successful leader, starting with Avengers #217.
Guide to TTA #44 Comic Book Values

9.6 $39,600
9.4 $22,800
9.2 $13,000

9.0 $6,600
8.5 $4,200
8.0 $3,000
7.5 $2,500
7.0 $2,280
6.5 $1,560
6.0 $1,425
5.5 $1,000
5.0 $975
4.5 $660
4.0 $550
3.5 $600
3.0 $490
2.5 $300
2.0 $360
1.8 $450
1.5 $250
1.0 $270
Currently, Tales to Astonish #44 isn't the most valuable comic in the series, especially when compared to Hank Pym's first appearance in #27.
However, with an entire Ant-Man franchise planned, as well as future Marvel movies, Wasp could become a big name movie heroine (she deserves to be!).
In average condition, TTA #44 holds a value of anywhere between $200 to $1,000.
The record sale for TTA #44 was $26,000 for a copy in CGC 9.6.
Values of non-certified issues:
GD: $80
VG: $180
FN: $500
VF: $1,500
VF/NM or better: contact us
Have this book? Click to appraise its value or Consign Yours for Auction!
Go from Tales to Astonish 44 to the Marvel Comic Superheroes Price Guide
Related Pages on Sell My Comic Books