Key Issue Comics:
Fantastic Four 1, 1st Appearance
Start of Marvel Age of Comics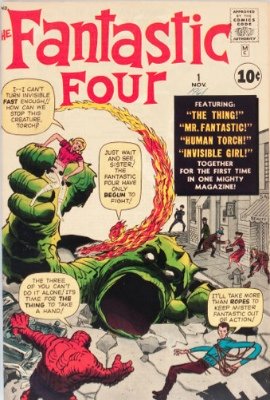 Key Issue Comics: Fantastic Four 1, 1st Appearance, Start of Era of Marvel Comics. Click to buy a copy at Goldin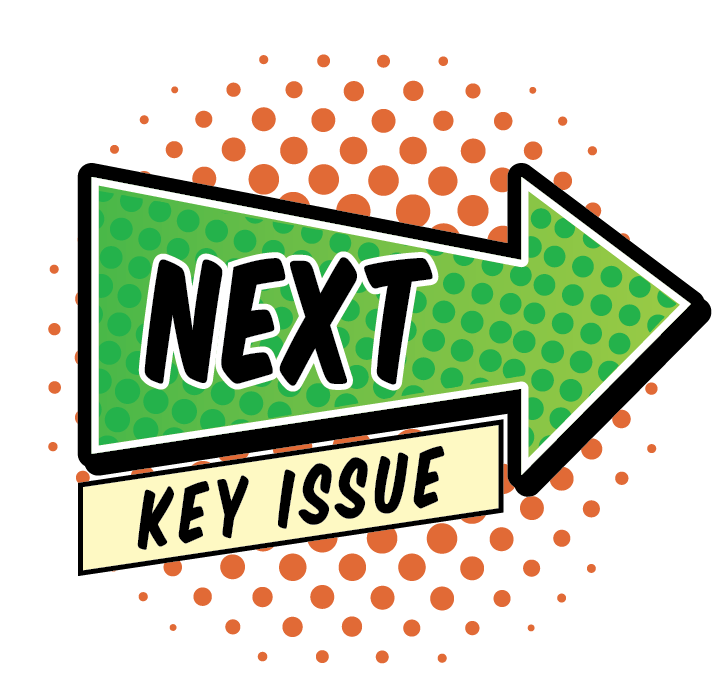 Why Fantastic Four #1 is a Key Issue Comic
Published in 1961, Fantastic Four #1 is often credited as one of the most important comics in Marvel's history, helping usher in the "Marvel Age of Comics" and effectively placing Marvel as the top comic publisher for many years.
For the ultimate comic collector, there's nothing quite as magical as owning the first appearance of your favorite heroes – especially the Fantastic Four!
In a rare move by Marvel, the Fantastic Four were outright given their own series. Instead of debuting the superhero group in an issue of Tales of Suspense, Marvel took a gamble that the Fantastic Four would be a huge hit, and they were right.
In Fantastic Four #1, we're introduced to Mr. Fantastic (Reed Richards), Human Torch (Johnny Storm), Invisible Girl (Sue Storm), and The Thing (Ben Grimm).
In classic origin story form, the team narrates how they were imbued with super powers when they were blasted by cosmic rays. (Radiation was often Stan Lee's answer to where super-powers came from. See Incredible Hulk #1 for another example.)
The Fantastic Four are most famous for battling against evil genius Doctor Doom. However, in Fantastic Four #1, we meet the team's most enduring enemy – Mole Man.
Guide to Fantastic Four 1 Comic Book Values

9.2 $1,500,000
9.0 $234,000
8.5 $228,000
8.0 $120,000
7.5 $88,550
7.0 $81,000
6.5 $45,600
6.0 $31,200
5.5 $32,400
5.0 $25,200
4.5 $18,600
4.0 $19,500
3.5 $16,000
3.0 $12,750
2.5 $13,750
2.0 $13,000
1.8 $8,265
1.5 $10,100
1.0 $8,400
0.5 $4,500
During the pandemic bubble, a CGC 9.2 sold for a world-record $1.5M! That price may not be seen again for some time, as it was fuelled by the free money sloshing around the system.
With two CGC 9.6 grades and two more 9.4s in the census, it's just a matter of time before a new record is set by this super-scarce early Silver Age key issue comic book.
Click Here to Get Your Free Appraisal or Consign Your Books to Auction!
Have this book? Click to appraise its value or Consign Yours for Auction!
Go from Fantastic Four 1 to the Marvel Comic Superheroes Price Guide