Key Issue Comics: Incredible Hulk 6
1st Metal Master, Last in Series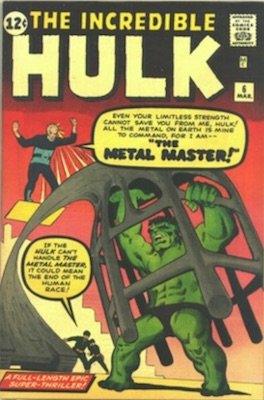 Key Issue Comics: Incredible Hulk 6, 1st Metal Master, Last in Series. Click for values at Goldin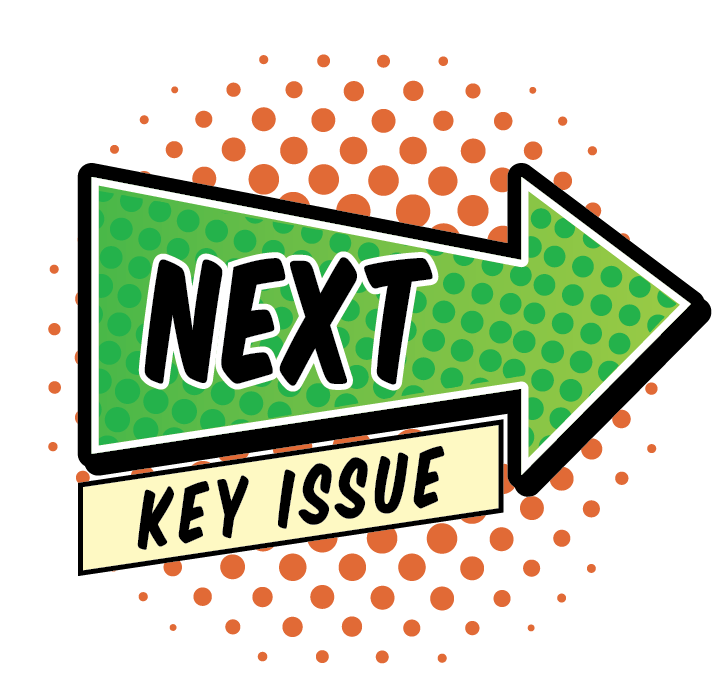 Why Incredible Hulk 6 is a Key Issue Comic
It's with great sadness that we say goodbye to Hulk's first series after only six short issues.
Thankfully, Marvel kept the angry green giant alive by featuring him in the new Avengers series and Tales to Astonish.
Making his first appearance in Incredible Hulk #6 is Metal Master, who is a bit like Magneto.
Metal Master has only made 13 comic appearances since 1963.
Also making their first appearance is the Teen Brigade, a group of super human teenagers, organized by Rick Jones.
Hulk #6 is also the first time Bruce Banner transforms into the Hulk due to extreme anger and stress.
IH #6 doesn't feature any type of conclusion or cliffhanger, and life seems to continue on as normal for the Incredible Hulk characters.
It wouldn't be until 1968's Incredible Hulk #102 that the solo series continues.
Guide to Hulk 6 Comic Book Values

9.2 $10,200
8.5 $6,235
8.0 $4,560
7.5 $3,120
7.0 $3,080
6.5 $2,160
6.0 $1,950
5.5 $1,020
5.0 $1,050
4.5 $810
4.0 $750
3.5 $460
3.0 $450
2.5 $445
1.8 $450
1.5 $305
As the final issue of the first Incredible Hulk series, IH #6 can command a huge value on the comic collector marketplace.
For those looking to have a complete volume 1 Incredible Hulk collection, #6 is the last stop and a great collector's item.
Depending on the condition, IH #6 can net owners between $150 and several thousand dollars. So far, the highest sale for IH #6 was $20,000.
Values of non-certified issues:
GD: $50
VG: $150
FN: $300
VF: $1,100
VF/NM or better: contact us
Have this book? Click to appraise its value or Consign Yours for Auction!
Go from Incredible Hulk 6 to the Marvel Comic Superheroes Price Guide