Key Issue Comics: Showcase 4
1st Appearance of Barry Allen as The Flash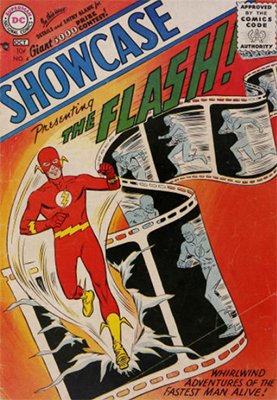 Key Issue Comics: Showcase 4, 1st Appearance of Barry Allen as The Flash. Click to buy a copy at Goldin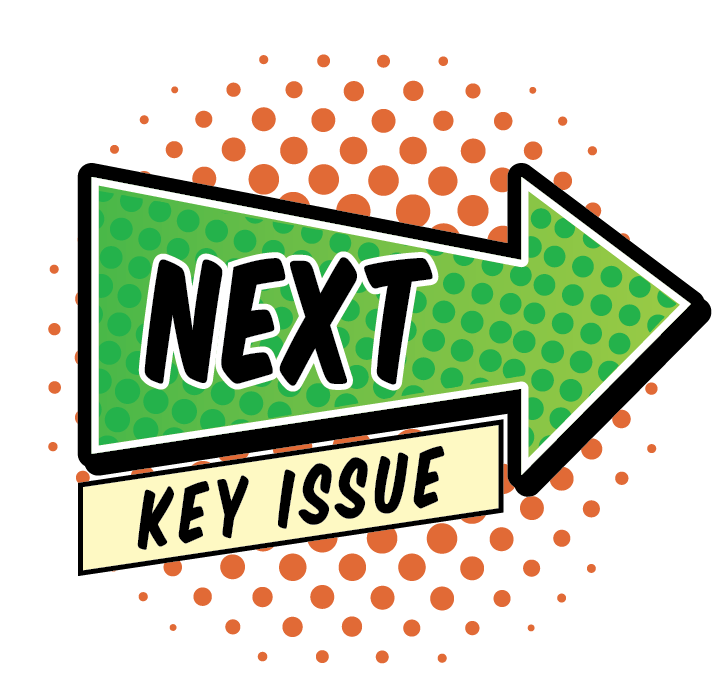 Why Showcase 4 is a Key Issue Comic
After an meteoric rise of the comic book in the late 1930s, the genre began to take a dive after World War II and the advent of television.
Most of DC Comics' titles were cancelled, and only Superman, Batman, and Wonder Woman survived the purge.

Somehow deciding the time was right to relaunch the super hero genre, DC published Showcase #4 in 1956, reintroducing us to the Flash, a superhero originally from the 1940s.
With an iconic cover and "brand new" character, Showcase #4 literally flew off the shelves!
In the Flash Comics Golden Age run (1940 – 1949), the Flash was Jay Garrick.
Beginning in SC #4, the Flash is now Barry Allen, a police scientist in Central City who was doused with experimental chemicals, giving him faster than light speed.
SC #4 also features the first appearance of Iris West, Turtle Man, and Mazdan.
Previously, DC Showcase featured one-off stories of real world situations and people. Using this title, DC "showcased" potential characters without the obligations of giving them a full series.
Thankfully, SC #4 was a huge success, reigniting the world's interest in superheroes.
Guide to Showcase 4 Comic Book Values

8.0 $78,000
7.5 $80,500
6.5 $38,400
5.5 $32,400
5.0 $29,995
4.5 $31,200
4.0 $18,000
3.5 $21,000
3.0 $23,750
2.5 $11,850
2.0 $14,400
1.8 $8,440
1.5 $6,300
1.0 $4,530
It could be argued that Showcase #4 is the most important comic of the Silver Age.
Heck, it is THE Silver Age Comic! Some comic historians and investors even believe that Showcase #4 saved the comic industry from complete collapse.
Prices on this book have gone crazy, thanks in part to the Flash TV series, and the renewed interest in DC Cinematic Universe projects.
Because of its rarity and importance, the value of Showcase #4 can run anywhere from a few thousand dollars to over $100,000! This comic is so historic, even without a cover, it's still worth something.
The record sale is $180,000 for the only-known CGC 9.6 copy.
Uncertified price guide:
VG: $8,000
FN: $18,000
VF: $45,000
VF-NM or better: contact us
Have this book? Click to appraise its value or Consign Yours for Auction!
Have this book? Click to appraise its value or Consign Yours for Auction!
Go from Showcase 4 to the DC Comic Superheroes Price Guide