Key Issue Comics:
Flash 123, 1st Silver Age Appearance of Golden Age Flash, 1st Earth II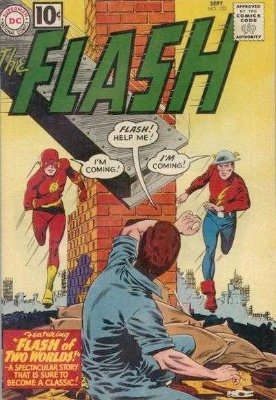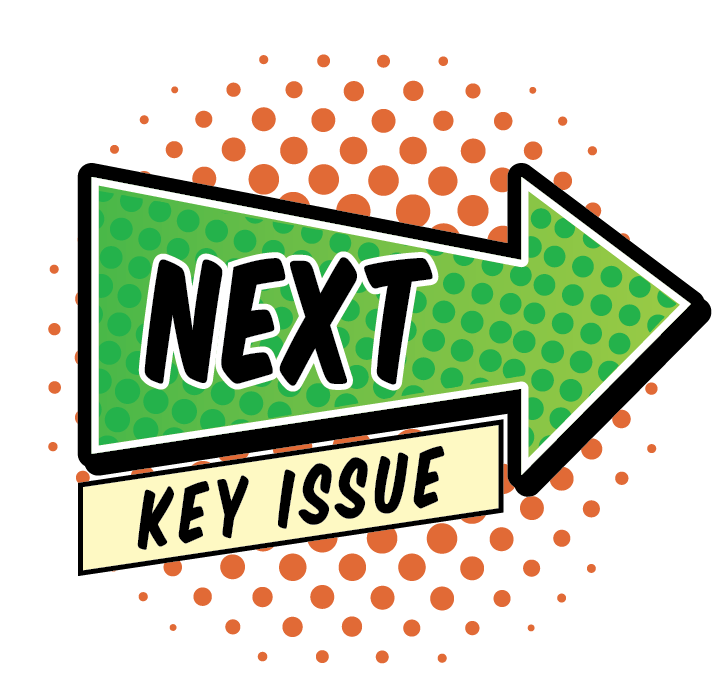 Why Flash 123 is a Key Issue Comic
There are many reasons to get excited by Flash 123.
Fans of the Flash DC Comics know that the Golden Age Flash was the alter-ego of Jay Garrick.
When DC killed off the superhero comics in the 1950s, the original Golden Age Flash comic book series stopped at #104.
After the success of the revival of Flash in Showcase #4 in 1956, it wasn't long before Flash came back into regular publication with Flash #105 in 1959.
A couple more years later, Jay Garrick makes a return in this issue. We learn the origin stories of both Silver Age and Golden Age Flash characters.
Additionally, this book sees the first appearances of the Silver Age Shade, Fiddler and Thinker.
Finally, Earth II is mentioned for the first time in this book. Later, the multiple Earth versions would cause the DC Universe to tie itself up in knots, leading to a reckoning in the hit 1980s series Crisis on Infinite Earths.
Guide to Flash Comic #123 Values

9.2 $13,600
7.5 $2,900
7.0 $2,880
6.5 $2,220
6.0 $2,500
5.5 $1,850
5.0 $1,350
4.5 $1,110
4.0 $1,030
3.5 $690
3.0 $600
2.5 $720
2.0 $400
1.8 $360
1.5 $360
1.0 $450
0.5 $250 Back Cover Missing
While prices have cooled off on this book a little lately, there have still been very healthy gains over the past couple of years.
It's probably a good time to sell your copy of Flash 123.
The interest in Flash DC Comics stories has been driven primarily by the hit TV show, but also the expansion in the DC Cinematic Universe.
Upcoming movies like Justice League and Wonder Woman will do no harm to the visibility of Flash, and the value of his comic books.
Values of non-certified issues:
GD: $100
VG: $200
FN: $300
VF: $900
VF/NM or better: contact us
Have this book? Click to appraise its value or Consign Yours for Auction!
Go from Flash 123 to the DC Comics Characters Price Guide