Key Issue Comics: Iron Man 55
First Appearance of Thanos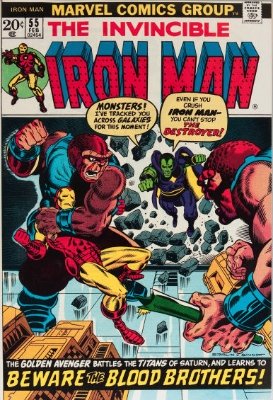 Iron Man #55 is the first Thanos. Click to buy a copy at Goldin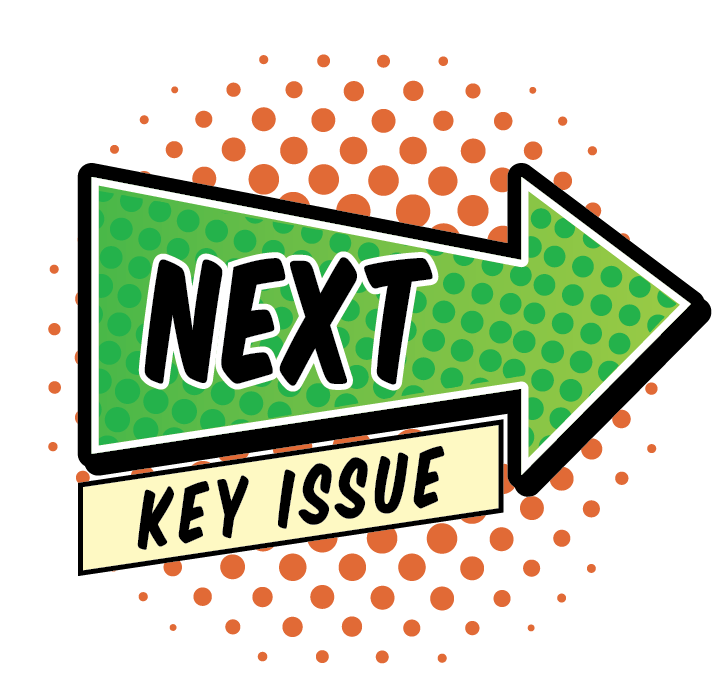 Why Iron Man 55 is a Key Issue Comic
Despite Iron Man being one of Marvel's most popular comics, important first appearances were kept to a minimal.
But in 1973, Iron Man 55 blew the door wide open, introducing us to Thanos, Drax the Destroyer, and several other fan favorites.
While the story might not be what you expect from Thanos' first appearance, and there's no Infinity Gauntlet drama involved, it forms an alliance between Iron Man and Drax and sets up events for later Marvel comics.
There's no mention of the Infinity Stones or Thanos' overall goal, but there's plenty of foreshadowing of Thanos' "wait and watch" methodology.
Eventually, Thanos  became one of the most powerful enemies in the entire Marvel Universe, tying together issues from The Avengers, Silver Surfer, Incredible Hulk, and even Dr Strange.
The movie was called Avengers: Infinity War. Released in 2018, it tied together lots of loose ends in the Marvel Cinematic Universe, and catapulted other issues from relative obscurity to new key issue status.
As if Thanos and Drax weren't enough, Iron Man #55 featured the first appearances of:
Blood Brothers
I.S.A.A.C.
Mentor
Kronos
Starfox (Eros)
This means there are lots of great reasons to own a copy of this key issue comic book.
Guide to Iron Man #55 Comic Book Values

9.8 $8,500
9.6 $3,120
9.4 $2,250
9.2 $1,635
9.0 $1,375
8.5 $1,115
8.0 $1,000
7.5 $1,050
7.0 $760
6.5 $620
6.0 $610
5.5 $510
5.0 $430
4.5 $550
4.0 $525
3.5 $390
3.0 $330
2.5 $290
2.0 $310
With Marvel's juggernaut franchise of movies and TV shows based around Thanos, Iron Man #55 could possibly be one of the most important comics in modern history.
A comic with so many first appearances usually means a high value, and copies of this book in high grade have recently sold for thousands of dollars!

Here are guide prices for books NOT graded by CGC. If in doubt, send us details of your book and we will appraise it for you:
Have this book? Click to appraise its value or Consign Yours for Auction!
Go from Iron Man 55 to the Marvel Comic Superheroes Price Guide