Key Issue Comics: Amazing Spider-Man 1

Amazing Spider-Man 1: The Start of Something Spectacular

Despite what you might think, Amazing Spider-Man #1 isn't where Spider-Man got his debut – it was actually in Amazing Fantasy #15.
Because Amazing Fantasy #15 sold so well, Marvel had no choice but to give Peter Parker and his alter ego their own series.
Amazing Spider-Man (click for full price guide) has become the world's most collected comic book series. The first issue is a blue-chip Silver Age key issue, and appreciates in value over time in a way that the rest of the series cannot match.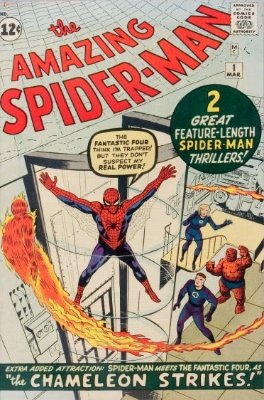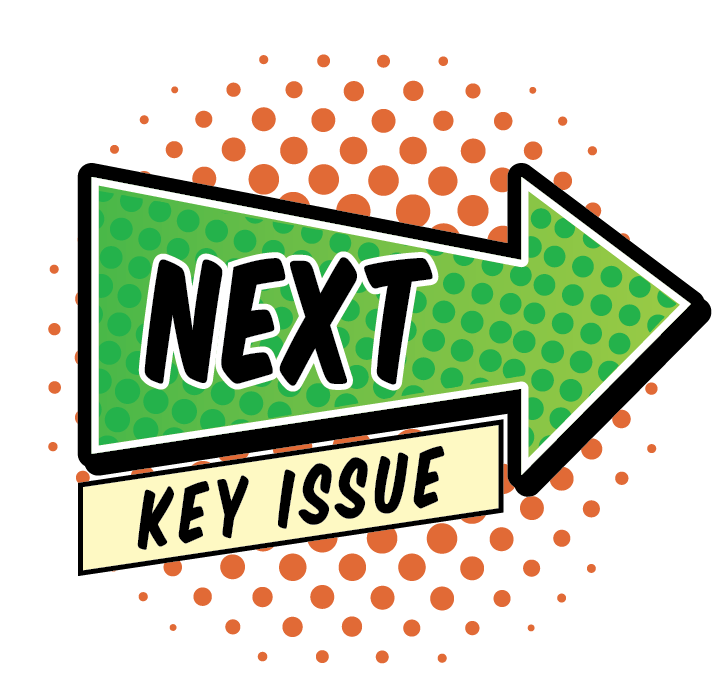 Amazing Spider-Man #1
Record sale: $262,000
Minimum value: $900

Click to get your copy appraised FREE!

Reprints of Amazing Spider-Man Exist
There are several reprints of Amazing Spider-Man 1. Unfortunately, most of them are only worth a few dollars each.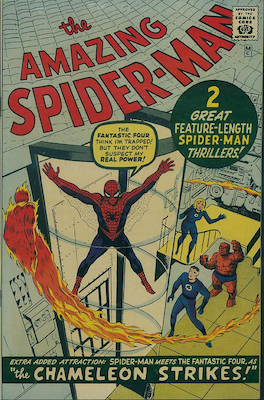 Amazing Spider-Man 1 Golden Records reprint has a Golden Records ad on the back and no price on the front cover
Amazing Spider-Man 1 Marvel Milestone edition has a silver border around the cover edge, and is of limited value
Amazing Spider-Man 1 Collectible Series edition has a black border around the cover edge, and is of limited value
Of the reprints, the Golden Records reprint from 1966 is the most valuable. It can sell for over $1,000 in near mint condition.
It came with an LP-sized record, and comic book collectors are not usually too concerned about the condition (or even the presence) of the record.
El Sorprendente Hombre Arana: Mexican Spider-Man!

See values for the rare and strange Mexican Spider-Man series, in which Gwen Stacy not only lives --
Mexican Spider-Man series -- the OTHER wedding issue!
-- she marries Peter Parker and they live happily ever after!

Back Story of ASM #1 and Why Peter Parker Matters
Picking up where Amazing Fantasy #15 left off, Peter Parker and his Aunt May are still reeling from the death of Uncle Ben.
Looking for ways to earn money, Peter uses his Spider-Man persona in show business, but this only leads to more issues. Later, the Daily Bugle begins their long tradition of slandering Spider-Man, turning him into a public enemy.

Immediately, Spider-Man stood out as one of the most relatable heroes ever. Filled with self-doubt, burdened by money, clumsy, and slightly awkward, Spider-Man was a huge hit with teenagers and young adults.
Despite this being one of the most important comics ever, ASM #1 doesn't feature any legendary villains like Doctor Octopus or Electro.
Instead, the only first appearances we get is the grumpy Daily Bugle editor-in-chief John Jonah Jameson and villain Chameleon.
Value of Amazing Spider-Man 1
9.4 $241,200
9.2 $168,000
8.5 $72,000
7.5 $51,660
7.0 $42,650
6.5 $38,400
6.0 $25,300
5.5 $27,500
5.0 $28,800
4.5 $16,800
4.0 $14,500
3.5 $16,000
3.0 $14,400
2.5 $12,000
2.0 $10,000
1.8 $7,200
1.5 $6,500
1.0 $6,500
0.5 $5,280
Poor $800
Fair $1,100
Good $2,400
Good to VG $3,000
VG $4,000
VG to FN $5,000
FN $8,000 or more
FN+ or better: CONTACT US
Amazing Spider-Man #1 may not be Spider-Man's first appearance, but it is still one of the most valuable comics of the Silver Age. It's also part of our 100 Hot Comics series.

If you've got a copy of ASM #1, we will professionally appraise your comic – absolutely free! No matter the condition, we're interested in seeing your copy of ASM #1.
Simply send us a picture of the front and back cover of your ASM #1 and we'll respond back with a cash offer.

Click Here to Get Your Free Appraisal or Consign Your Books to Auction!
Have this book? Click to appraise its value or Consign Yours for Auction!

Go from Amazing Spider-Man 1 to the Marvel Comic Superheroes Price Guide