Key Issue Comics:
Amazing Spider-Man 4
First appearance of the Sandman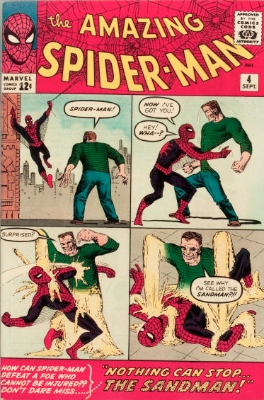 Key Issue Comics: Amazing Spider-Man 4, First appearance of the Marvel Comics Sandman. Click to find yours at Goldin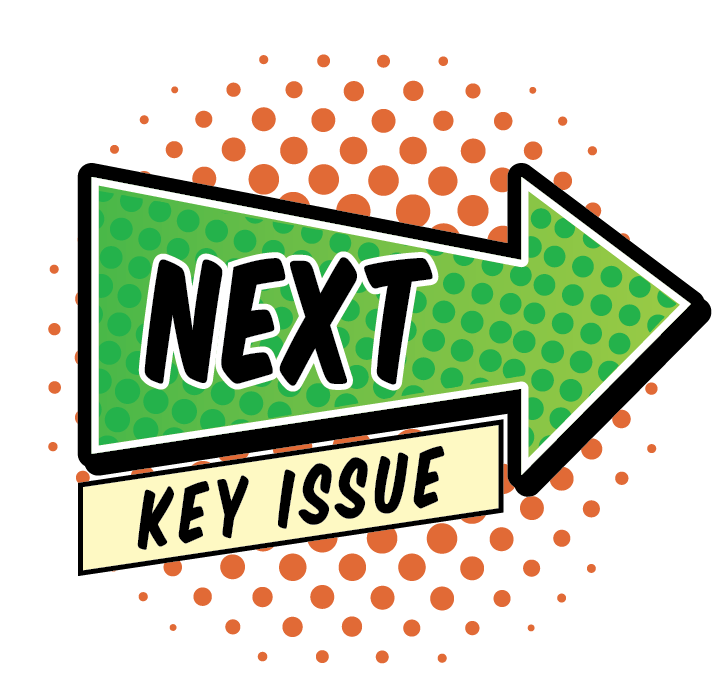 Why Amazing Spider-Man 4 is a Key Issue Comic
Another classic Spider-Man comic, another legendary first villain appearance, this time the first Marvel Sandman comic!
In Amazing Spider-Man 4, Spider-Man is still trying to find the balance between vigilante and public nuisance when he is confronted by Sandman on the roof of the Daily Bugle.
Losing the fight and nearly having his identity exposed, Spider-Man flees, but gets his revenge on Sandman later in the story.
These early Spider-Man issues differentiated Spider-Man from other superheroes of the time, and the web slinger would continue to battle conflicting emotions of his role as a hero and his crippling self-doubt.
Did you notice how different the cover is on ASM #4? Instead of a traditional full-page cover, ASM #4 features four panels of action.
While not obvious for several years, you can find the first unofficial appearance of future super heroine Jessica Jones on page 12 of ASM #4. She's the girl with red hair swooning over Spider-Man battling Sandman.
40 years later, Jessica got her official debut in the hit TV show Alias, and she now has her own series on Netflix.
Guide to Amazing Spider-Man 4 Comic Book Values

Any early appearance of Spider-Man is going to be a valuable asset.
While Sandman has been "done" in the Tobey McGuire Spider-Man movies, there is a strong rumor that the Sinister Six will appear in an upcoming movie.
Sandman was a member of the Sinister Six, which means he could be rebooted. If that happens, then this book will jump in value.
This in turn has led to the increase in value of another big key issue comic book, Amazing Spider-Man Annual #1, which is the first appearance of the super-villain team.
Here are recent sales of ASM #4.
9.6 $174,000
9.4 $50,400
9.0 $14,400
8.5 $9,900
8.0 $8,700
7.5 $5,280
7.0 $4,265
6.5 $4,400
6.0 $4,200
5.5 $2,220
5.0 $2,025
4.5 $1,615
4.0 $1,260
3.5 $1,325
3.0 $1,750
2.5 $900
2.0 $950
1.8 $900
1.5 $675
1.0 $410
0.5 $800
Have this book? Click to appraise its value or Consign Yours for Auction!
Click Here to Get Your Free Appraisal or Consign Your Books to Auction!
Go from Amazing Spider-Man 4 to the Marvel Comic Superheroes Price Guide