Key Issue Comics:
Incredible Hulk 3, 2nd Green Hulk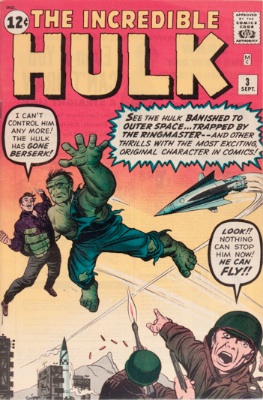 Key Issue Comics: Incredible Hulk 3, 2nd Green Hulk. Click to buy a copy at Goldin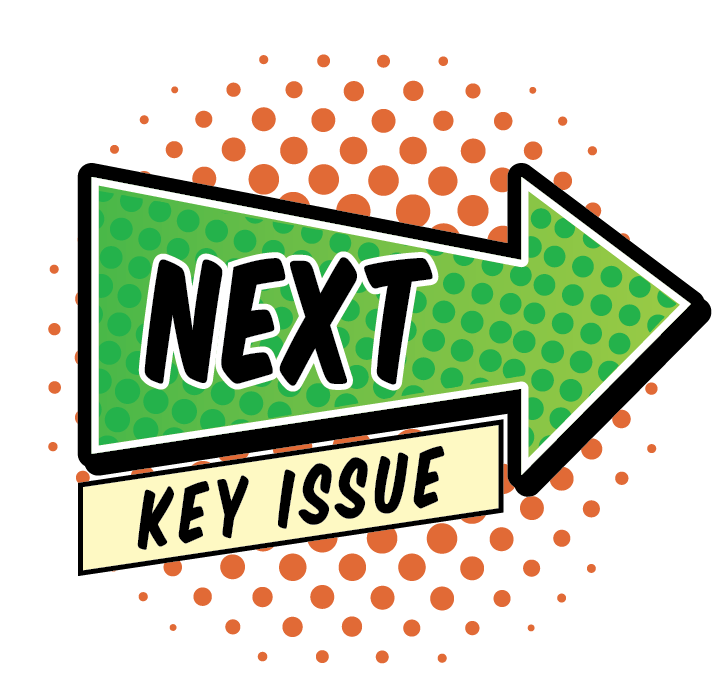 Why Incredible Hulk 3 is a Key Issue Comic
Incredible Hulk #3 features the first appearance of the Ring Master (and his Circus of Crime), and also retells Hulk's origin story, but from Rick Jones' point of view.
Since Incredible Hulk #1, Rick Jones has been at Hulk's side, helping to keep him calm and the secret under control.
When Colonel Russ secretly sends Hulk into space, hoping to rid the world of him, Rick comes to his aid.
In an instant, both Rick and Hulk are bathed in radiation, which creates some kind of psychic connection between the two, while also diminishing Hulk's intelligence.
Thanks to the radiation, Rick can now command Hulk, making it easier to keep him under control.
One might think that a story about a hulking green beast might have little depth.
But Hulk #3 shows that Stan Lee and Jack Kirby had a long-term plan for expanding Hulk's abilities, emotional range, and the other characters in the series.
Guide to Incredible Hulk #3 Comic Book Values

8.5 $6,300




8.0 $4,080

7.5 $3,360

6.5 $2,500
6.0 $2,880
5.5 $1,800
5.0 $1,200
4.5 $1,310
4.0 $1,350
3.5 $665
3.0 $1,150
2.5 $635
2.0 $820
1.8 $650
1.5 $480
1.0 $500
0.5 $430
With only six issues published, the entire first Incredible Hulk series from 1962 is comic collector gold.
Expanding the depth of the series, Incredible Hulk #3 may not be as valuable as the first two issues, but still commands high prices.
Depending on the condition, IH #3 can net owners between $80 and a few thousand dollars. So far, the highest sale for IH #3 was $16,200.
Values of non-certified issues:
GD: $100
VG: $200
FN: $450
VF: $1,400
VF/NM or better: contact us
Have this book? Click to appraise its value or Consign Yours for Auction!
Go from Incredible Hulk 3 to the Marvel Comic Superheroes Price Guide