Key Issue Comics:
Batman 232: 1st Appearance of Ra's al Ghul, Neal Adams cover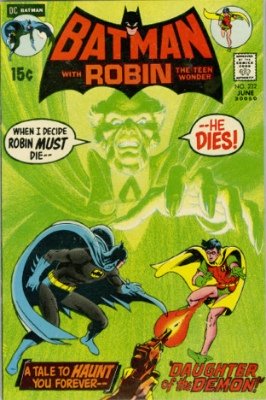 check eBay prices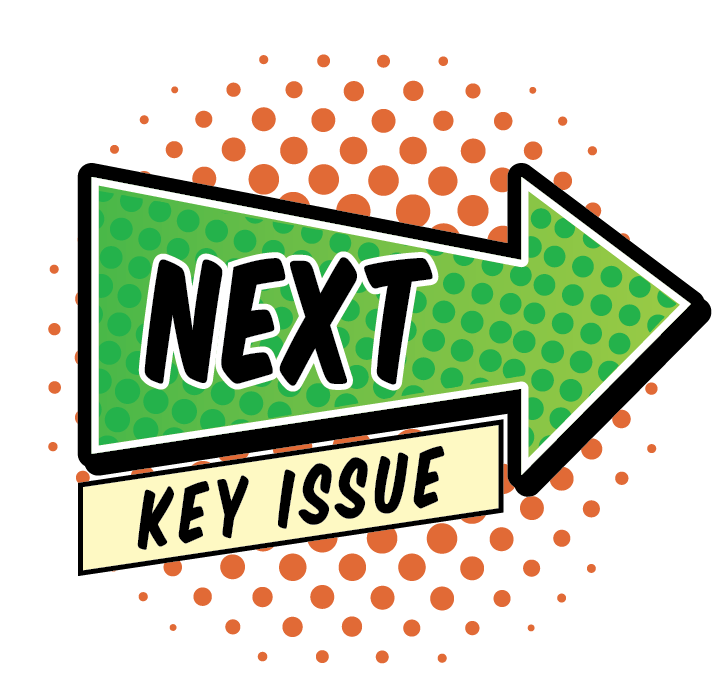 Why Batman 232 is a Key Issue Comic
Serving as the inspiration for Christopher Nolan's Dark Knight Trilogy, Batman #232 introduces us to a new set of characters that will change the course of the entire Batman world.
Making their first appearances in Batman #232 are criminal mastermind Ra's al Ghul, and his sidekick Ubu.
(His daughter, sometime love-interest to Batman, Talia al Ghul, appears first in Detective Comics #411.)
After Robin is kidnapped, Batman is confronted by Ra's, who has somehow deduced that Batman and Bruce Wayne is the same person.
Ra's daughter Talia has also been kidnapped, and they go on a worldwide search.
As in the Batman Begins film, Batman eventually ends up on top of a mountain in a shadowy monastery. There, Ra's reveals his true role as the leader of an international terrorist organization.
For over 40 years, Ra's and Talia al Ghul have been central points to Batman's more supernatural and exotic adventures. In Batman #655 (2006), it is confirmed that Talia and Bruce Wayne have a son, Damian, who later becomes the new Robin.
Ra's al Ghul's time in the DC Cinematic Universe might have already come and gone, but his first appearance in Batman #232 will always remain a turning point for the series.
By this point (1971), Batman had been a series for over 30 years; introducing a new and unique enemy like Ra's proved to be a winning combination.
His first appearance in Batman #232 is a historic turning point for the series, ushering in an era of more daring and mature storylines.
Guide to Batman #232 Comic Book Values

9.8 $18,000
9.6 $3,320
9.4 $2,880
9.2 $1,380
9.0 $1,040
8.5 $960
8.0 $1,150
7.5 $580
7.0 $650
6.5 $530
6.0 $600
5.5 $530
5.0 $510
4.5 $400
4.0 $340
3.5 $260
3.0 $300
2.5 $170
2.0 $200
0.5 $170
Recent sales of a Batman #232 in CGC 9.8 have struggled to break through the $4,000 barrier.
Despite Neal Adams being the hottest artist of the moment, this book just won't break out of its holding pattern, with values in high grade flat or falling.
Values of non-certified issues:
VG: $100
FN: $150
VF: $200
VF/NM or better: contact us
Have this book? Click to appraise its value or Consign Yours for Auction!
Have this book? Click to appraise its value or Consign Yours for Auction!
Related Pages on Sell My Comic Books
Other Batman-Related Price Guides on SMCB