Key Issue Comics: Giant-Size X-Men 1
New X-Men Team Featuring Wolverine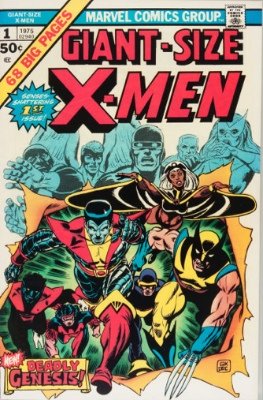 Key Issue Comics: Giant-Size X-Men 1, New X-Men Team Featuring Wolverine. Click to buy one at Goldin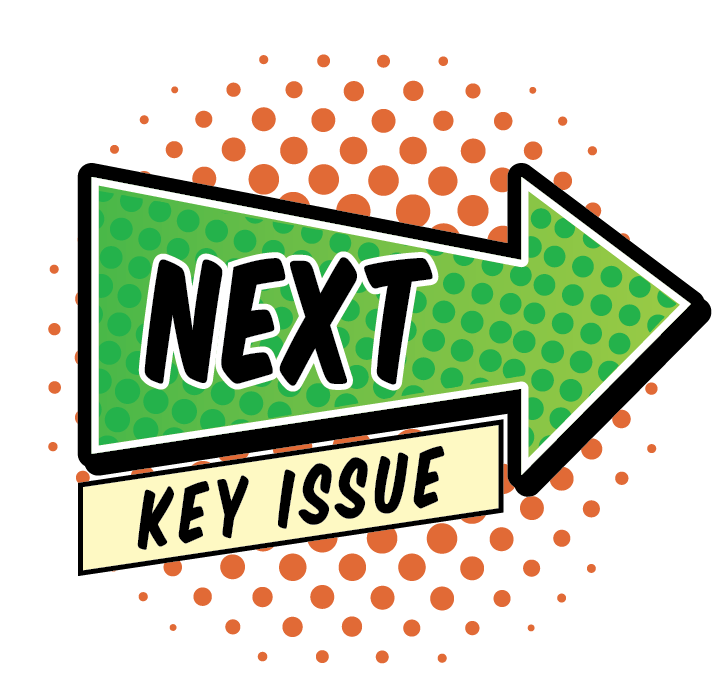 Why Giant-Size X-Men 1 is a Key Issue Comic
When Marvel Comics wanted to cancel the X-Men comics with #66, Stan Lee begged them to instead start reprinting earlier stories.
His vision kept the series alive for several years.
In 1975, when Wolverine first appeared in Incredible Hulk #181, suddenly the mutants had a new ally worthy of building a title around.
GSX #1 was the first comic to feature a brand-new X-Men line-up, including Wolverine, and a legend was reborn.
X-Men #94 was the first issue to print a new story since #66, and it was a big success. Before long, Uncanny X-Men was one of Marvel's best-selling titles again.
Recent years have seen the interest in Wolverine explode, and values of GSX #1 have rocketed in line with Hulk #181.
Guide to Giant-Size X-Men 1 Comic Book Values

9.8 $33,600
9.6 $13,100
9.4 $9,000
9.2 $7,000
9.0 $5,600
8.5 $3,750
8.0 $3,900
7.5 $3,100
7.0 $2,760
6.5 $2,650
6.0 $2,340
5.5 $2,150
5.0 $2,000
4.5 $1,500
4.0 $1,300
3.5 $1,430
3.0 $1,600
2.5 $1,180
2.0 $1,200
1.8 $1,400
1.5 $1,110
1.0 $1,425
0.5 $575
The increase in value of Giant-Size X-Men 1 in recent years has been dramatic, with records being set in many grades.
Indeed, it mimics the growth in prices of Incredible Hulk #181 a few years ago. That ended with a fair amount of price consolidation, though prices of that issue have jumped again.
Here are the latest sales in different grades. I will analyze them below.
The growth in value has been pretty astonishing. Most grades have doubled in value in the past two years.
I always find it amusing when somebody pays more for a lower grade than the most recent sale for a higher grade.
This happens often in a hot market, when impatient buyers pull the trigger on buy-it-now books rather than try to compete in an auction.
You can see this happened in several grades, CGC 9.0, 8.0 and 7.0 and then way down at 0.5 (though scruffy books can sometimes look quite different from one another, and a lower grade book can have better eye appeal, depending on what's wrong with it).
As far as I know, there is no special reason for the sudden interest in GSX #1. There is no movie or TV series that is going to reboot the characters.
Yes, X-Men movies will continue to be made, as long as they make money at the box office (if there IS a box office), and this is not a rare comic book at all.
Have this book? Click to appraise its value or Consign Yours for Auction!
Click Here to Get Your Free Appraisal or Consign Your Books to Auction!
Go from Giant-Size X-Men 1 to the Marvel Comic Superheroes Price Guide