Key Issue Comics:
Amazing Spider-Man 5
Spidey Meets Doctor Doom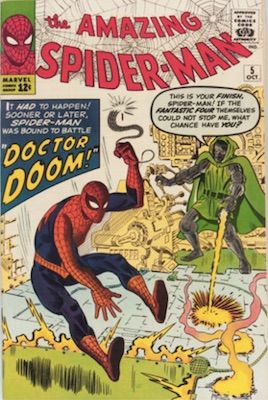 Key Issue Comics: Amazing Spider-Man 5, Spidey Meets Doctor Doom for the first time. Click to buy one at Goldin!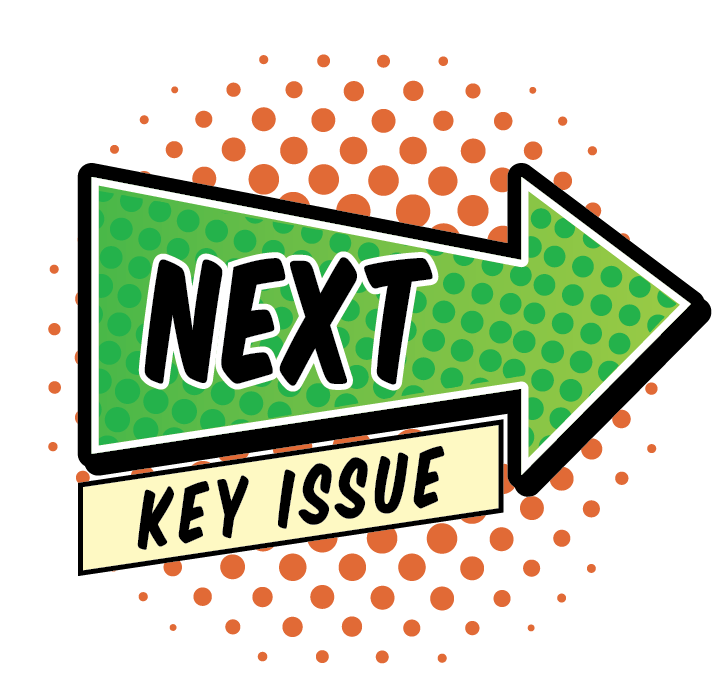 Why Amazing Spider-Man 5 is a Key Issue Comic
Since issue Amazing Spider-Man #1, the friendly neighborhood web slinger has had a contested relationship with the Fantastic Four.
First, Spider-Man broke into the Baxter Building, hoping to join the group. A few issues later, he and Human Torch exchange some heated words.
Now, in ASM #5, Spider-Man is taking on the Fantastic Four's nemesis – Doctor Doom!
How can Spider-Man stand a chance against such a powerful enemy, especially given his history of narrowly escaping defeat?
Despite several vicious attacks from Doctor Doom, Spider-Man seems to be holding his own against the super villain.
Finally, Spider-Man gets some help when the Fantastic Four show up, but this does nothing to mend their relationship and Spidey splits the first chance he gets.
Guide to Amazing Spider-Man 5 Comic Book Values

Amazing Spider-Man 5 is the first appearance of Doctor Doom outside of Fantastic Four, making it an important milestone in Marvel history.
In Spider-Man's early days, the Fantastic Four made many appearances, mostly to ensure Spider-Man's continued success.
These crossovers have had a lasting legacy on the entire Marvel universe, and with new Spider-Man and Fantastic Four movies in the works, ASM #5 will continue to rise in value.
Doctor Doom's first appearance in Fantastic Four 5 has become a red hot back issue, and it's obvious that this first crossover is going to become the next-best thing.
Here are recent sales:
9.6 $15,000
9.4 $21,000
9.2 $10,300
9.0 $10,500
8.5 $9.995
8.0 $3,600
7.5 $4,250
7.0 $3,000
6.5 $2,400
6.0 $1,800
5.5 $1,600
5.0 $1,615
4.5 $1,140
4.0 $1,275
3.5 $920
3.0 $1,000
2.5 $955
2.0 $750
1.8 $770
1.5 $535
1.0 $675
0.5 $320
Have this book? Click to appraise its value or Consign Yours for Auction!
Click Here to Get Your Free Appraisal or Consign Your Books to Auction!
Go from Amazing Spider-Man 5 to the Marvel Comic Superheroes Price Guide