Key Issue Comics: All-Star Comics 8, First Appearance of Wonder Woman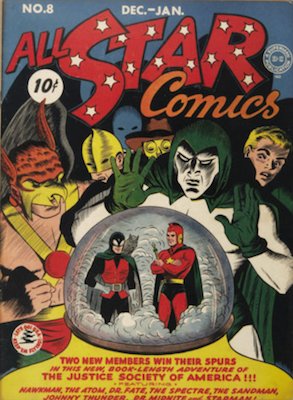 Key Issue Comics: All-Star Comics 8, First Appearance of Wonder Woman. Click to find a copy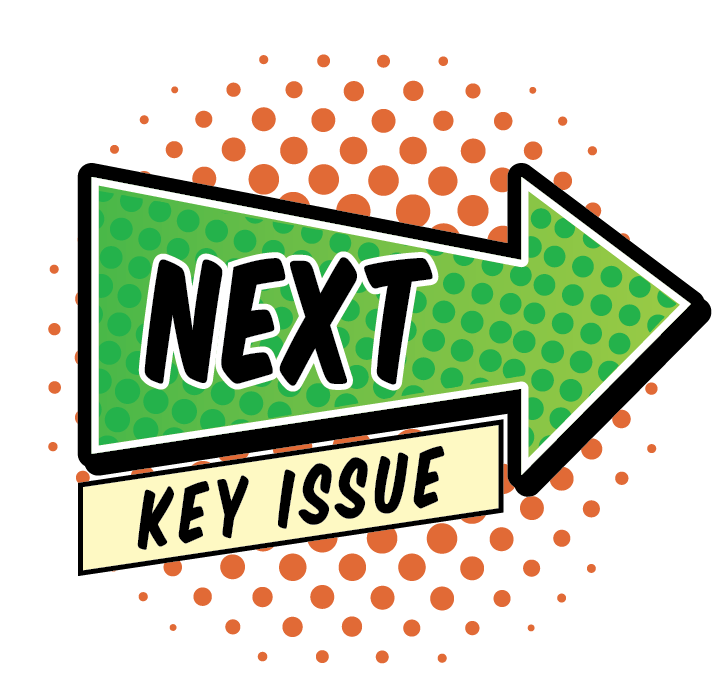 Why All-Star Comics 8 is a Key Issue Comic
It's been a huge, huge year for All-Star Comics 8 and Diana.
The Wonder Woman movie was a big hit -- and after decades of being under-valued, All-Star #8 has finally realized its potential, with several new sales and records set in most grades.
There was great disappointment when the highest-graded copy so far (CGC 9.4) was sold in July 2017 -- not because it didn't break records, but because it fell short of the $1m mark.
While the new record price of $936,000 is certainly not to be sniffed at, but this book deserves to belong to the Million club.
Another copy of this book in CGC 9.0 sold for $411,000 during 2017, so the record for this issue was broken twice in the same calendar year.
All-Star 8 is the first appearance of Diana, aka Wonder Woman, but she doesn't feature on the cover.
That first Diana cover would come on Sensation Comics #1, which also set a new record this year ($399,000) and Wonder Woman #1 also sold for a new record $291,000.
Guide to All-Star #8 Comic Book Values

5.0 $93,500
4.5 $43,200
4.0 $43,200
1.5 $18,000
0.5 $2,200 Coverless
2020 sales
If you don't own a copy of this classic issue, and want in, the bad news is that the price of playing with the big boys has gone up.
The entry level for All-Star #8 is now $10,000 for the lowest complete copy. Yes, a ragged CGC 0.5 unrestored copy will cost you five figures!
To give you a sense of retail values for actual sale results during 2017:
Fair 1.0 $20,000
Good+ 2.5 $31,000
Very Good 4.0 $53,000
Fine Minus 5.5 $87,000
What about Famous First Editions and other reprints?
There are no reprints before the year 2000, and the Millennium Edition looks very different from the original, so unlike some of the big Golden Age key issue comics, there is no Famous First Edition to worry about.
If you have found a copy of this book, please get in touch and we will appraise it for you free of charge.
Click Here to Get Your Free Appraisal or Consign Your Books to Auction!
Have this book? Click to appraise its value or Consign Yours for Auction!
Go from All-Star Comics #8 to the DC Comic Superheroes Price Guide 

Related Pages on Sell My Comic Books