Key Issue Comics:
Fantastic Four 5: Origin and First Appearance, Doctor Doom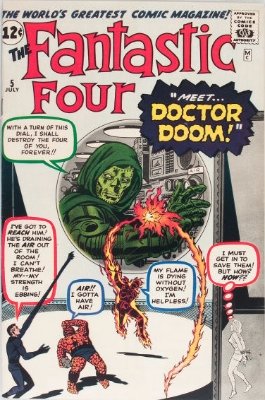 Key Issue Comics: Fantastic Four 5: Origin and First Appearance, Doctor Doom. Click for values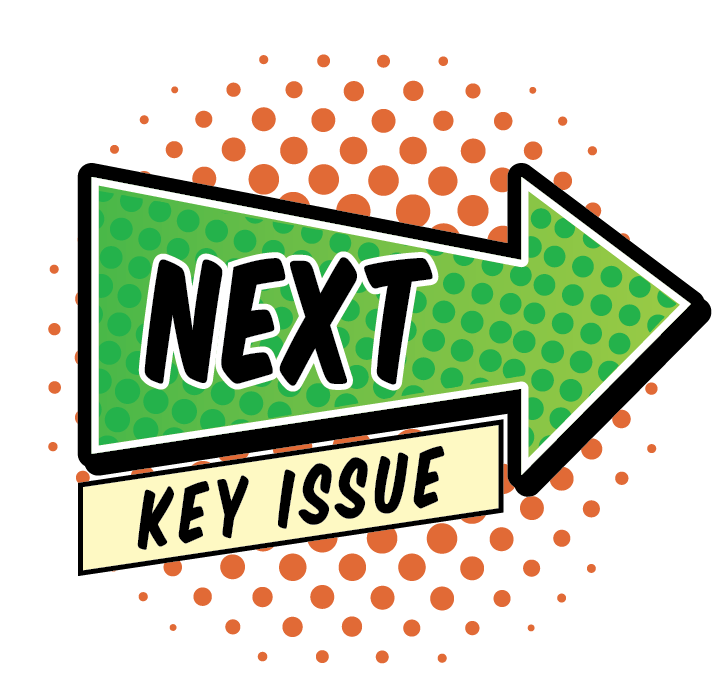 Why Fantastic Four 5 is a Key Issue Comic
With four issues into one of Marvel's most popular comics, the Fantastic Four had yet to find a formidable, memorable, and popular enemy. That is until Doctor Doom made his unforgettable appearance!
Almost immediately, Doctor Doom becomes a villain that fans want to see more of. Compared to previous villains like Mole Man and Miracle Man, Doctor Doom is "sinisterly cool".
Since Doctor Doom's first appearance in Fantastic Four #5, he is now considered one of the greatest villains of all time, completely revolutionizing the way comic villains are represented.
Did you notice Hulk's cameo in FF #5? Human Torch is seen reading Incredible Hulk #1 before getting in a fight with the Thing and setting the comic on fire.
Johnny, do you realize you just torched one of the most valuable comics of all time?!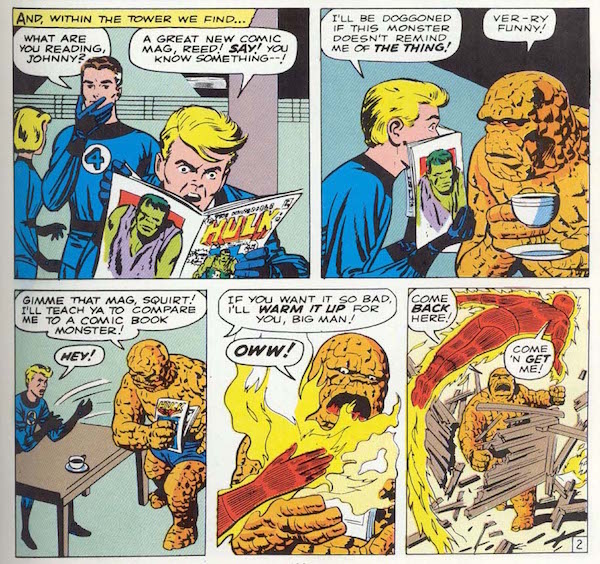 The cameo of Incredible Hulk #1 in Fantastic Four #5
Guide to Fantastic Four #5 Comic Book Values

9.4 $138,000
9.2 $117,000
8.5 $52,800
8.0 $39,600
7.5 $28,500
7.0 $37,200
6.5 $24,900
6.0 $21,000
5.5 $20,000
5.0 $18,000
4.5 $11,500
4.0 $13,200
3.5 $12,000
3.0 $9,300
2.5 $8,100
2.0 $7,200
1.8 $5,980
1.5 $5,650
1.0 $5,160
0.5 $4,500
While Doctor Doom has appeared in the three badly-received FF movies so far, he has not yet made the transition to the big screen in a satisfying way.
Fox owns the rights to FF and X-Men movie franchises. While they have done really well with the X-Men, the Fantastic Four films have totally flopped, and a 2015 reboot did nothing to rescue the ailing franchise.
Doom got caught up in the disappointment, leaving his fans pining for a better outing. That is all about to change. Fox recently announced that a dedicated Doom movie is being developed.
There had been speculation for a couple of years, with solid upward momentum on FF#5 prices, but this announcement really kicked things off.
All this activity has increased the value of FF#5. The entry level is now $200 for a ragged 0.5, which is a book that's complete, but just barely recognizable as a comic!
A decent VG example is now well over $1,000.
Have this book? Click to appraise its value or Consign Yours for Auction!
Go from Fantastic Four 5 to the Marvel Comic Superheroes Price Guide