Undervalued Comics: Brave and the Bold 197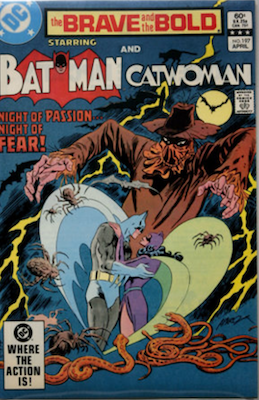 Undervalued Comics: Brave and the Bold 197, Earth Two Batman and Catwoman marry. Click to find a copy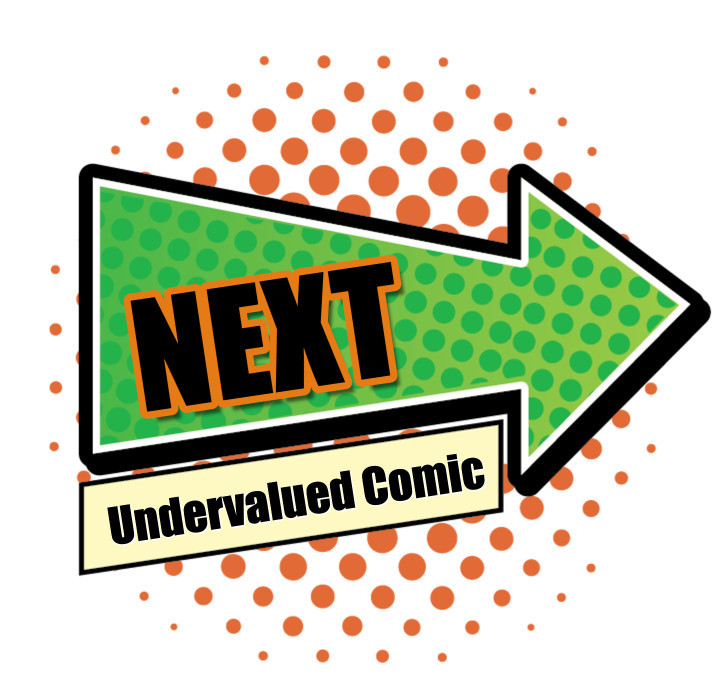 Click to see the next undervalued comic book in our series!
Why Brave and the Bold 197 is an Undervalued Comic
When recommending comics that we think are undervalued in the current market, we tend to stick to the Silver Age, but Brave and the Bold #197 is a Copper Age classic that, we think, has plenty of room for growth. That's partly because of the brouhaha raised by even more recent comic books.
During his run on Batman, from 2016 to 2019, writer Tom King teased a future marriage between the caped crusader and his morally-challenged-but-nonetheless-delicious love interest, Catwoman. The flash-forward occurred in Batman #24 (on-sale June 7, 2017). However, unbeknownst to fans at the time, that book created no small degree internal strife at DC.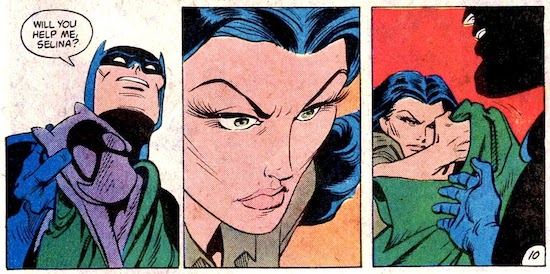 Brave and the Bold #197: Catwoman Helps
King later revealed on Twitter that his pick to draw the proposal scene, David Finch, was not the choice of his editor at the time, Mark Doyle. But on the back of strong sales, King wielded great power within the hallowed halls of DC at the time. So much so, in fact, that, by his own admission, King was able to resolve the dispute by getting Doyle fired off the book.

By the time this revelation came out, King had already riled fans with a bait-and-switch on the foretold marriage. DC had ramped up its hype machine regarding the impending nuptials, touting it as a real thing the that was really going to happen, but when the much-anticipated Batman #50 came out on July 4, 2018, King had Catwoman call off the ceremony just short of the evangelist of vows.
By this time, fans were beginning to sour on King's version of Batman, who was increasingly seen as dour and emasculated. Eventually, the bloom came of the King rose to such an extent that DC dismissed him from the title 85 issues into his planned 100-issue arc.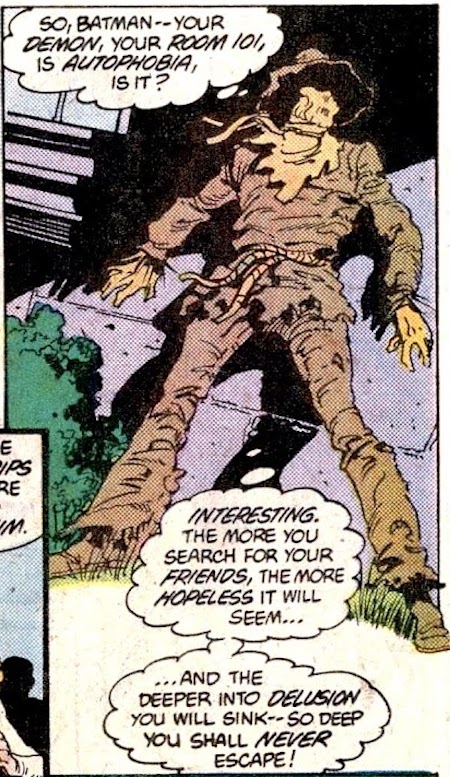 Brave and the Bold #197: Scarecrow learns Batman's greatest fear
The book was then given to writer James Tynion IV, who promptly took it to new heights of popularity. King, meanwhile, went to other projects at DC, making something of a specialty of turning DC heroes into dour, emasculated characters.

But in 2021, in a sort of shades-of the-Snyder-Cut moment, DC gave King a Batman/Catwoman series under its Black Label imprint, to sort of present how his Batman run would have ended. And in the 12th and final Issue of that series (on-sale June 28, 2022), King finally paid off the five-year marriage tease, having Bruce Wayne and Selina Kyle tie the knot in a secret Las Vegas insta-wedding, officiated by a dude dressed as the Adam West Batman.
But then, almost immediately afterward, with Batman #126 (on-sale August 2, 2022), at start of a new run by writer Chip Zdarsky, DC confirmed Batman and Catwoman were not married. The King marriage happened out of continuity. It was not real.


Well, fool us twice.

 And all that brings us to Brave and the Bold #197, and a genuine honest-to-goodness, actual and for real Batman/Catwoman wedding. Of course, it happened on Earth-2. Which is no longer in DC continuity. Except when it is.
(Like we've said before — It's comics; It's complicated.)
Written by Alan Brennert and drawn by Joe Station, B&B #197 is presented as an entry from Batman's secret journal. In which he recalls turning to his one-time feline nemesis for help fighting the Scarecrow.
The raggedy villain had exploited Batman's greatest fear — defined here as a fear of being alone — by making him think all his friends and allies had disappeared. So, for help, Batman turns to Catwoman, a presumed enemy on whom he feels he can nonetheless rely.
During their pursuit of the Scarecrow, long-dormant feelings grow between the pair, and Batman breaks the scare-monger's spell by placing his trust in Selina and revealing to her his secret identity.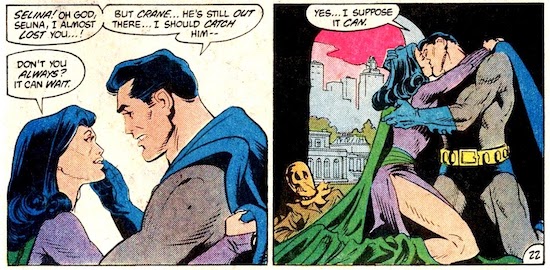 Brave and the Bold #197: Batman and Catwoman kiss scene
Why this breaks the spell, rather than causing Catwoman to also seemingly disappear, is not exactly clear. Similarly unanswered is why Robin, Batwoman, and other allies, having not actually faded away into nothingness as Batman supposed, just let him run off under the influence of the scare-toxin, instead of rushing to his aid.
But no matter, the issue makes a nice little endcap to an unofficial trilogy of sorts starring the original Bat-Family.
That arc began in All-Star Comics #69 and DC Super-Stars #17 (on-sale August 23 and 25, 1977), which introduced Helena Wayne as the daughter of the Earth-2 Batman and Catwoman.
Catwoman was by then said to be already deceased, and we never got to see how she and Batman resolved their differences to tie the knot. 

The trilogy then continued in Adventure Comics #461-462 (on-sale October 12 and December 14, 1978), in which Batman meets his untimely end and joins his wife in the great beyond.
The trilogy then concludes with a trio of B&B issues, including #182 (on-sale October 22, 1981) in which the Earth-1 Batman teams with the Batwoman and now-adult Robin of Earth-2 to battle Hugo Strange, helping them along the way to achieve some sense of closure over the death of their Bruce Wayne.
Then in #184 (on-sale December 17, 1981), Huntress returns the favor, convincing her "Uncle Bruce," (i.e. the Earth-1 Batman) not to give up when his father's memory is besmirched, as her father had when his Catwoman died.
At last, with B&B #197, we finally get to see what brought the Batman and Catwoman of Earth-2 to the altar, resulting in the eventual birth of Helena Wayne.

Interest in this issue has spiked since the recent wedding waverings.
Guide to Brave and the Bold 197 Comic Book Values

CGC 9.8 — $353 Canadian Edition (Jul. 2021)
CGC 9.8 — $107
CGC 9.6 — $87 (May, 2021)
CGC 9.4 — $65
CGC 9.2 — $58 (Jun. 2020)
CGC 9.0 — $12 (Jun. 2017)
CGC 7.5 — $20 signed by Joe Staton (Feb. 2020)
Interest in this issue has spiked since the recent wedding waverings.
Although not as valuable as many of the comics we've discussed in this series, it is notable that Brave and the Bold 197 recently broke $100 in 9.8. That's not a bad little jump for a book that not so long ago could be found in dollar bins. Heck, a lot of stores might have high grade copies in their bargain-rate back-stock even today.
If you find one, it's worth getting it certified. Being a modern book, not many copies have gone up the CGC conveyor belt. To date, CGC has graded just 94 copies, including 91 granted Universal labels and three in its signature series. The vast majority of those books are in the 9.4 to 9.8 range, with just 10 of the 94 is less than 9.0.
So, a high grade copy is the way to go. Still, even give its recent spike in sales, this book would appear to have legs. If only because it's the one Bat-wedding that stuck.
Have this book? Click to appraise its value or Consign Yours for Auction!
Click Here to Get Your Free Appraisal or Consign Your Books to Auction!
Related Pages on Sell My Comic Books