Undervalued Comics: G I Combat 68, Sgt. Rock Prototype Issue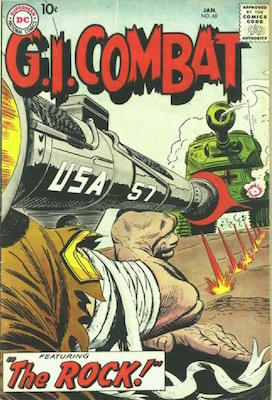 Undervalued Comics: G I Combat 68, Sgt. Rock Prototype Issue. Click to find a copy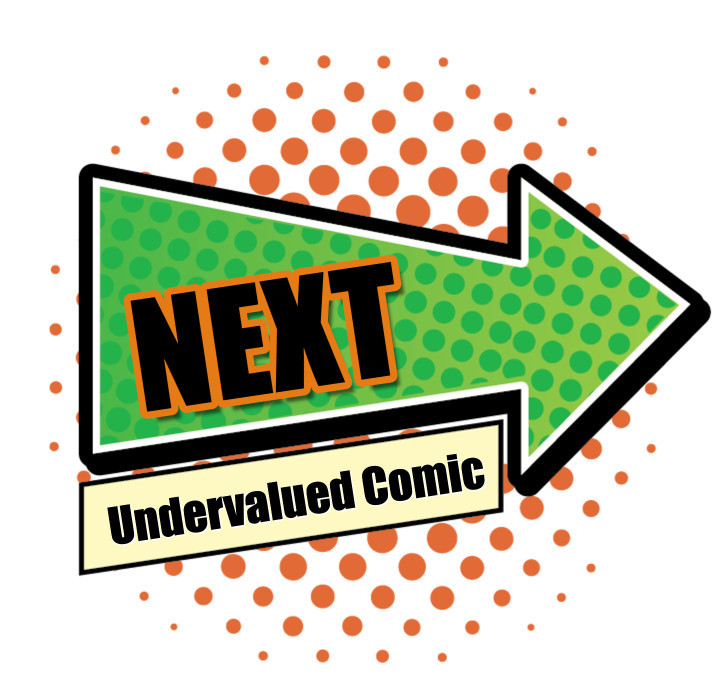 Click to see the next undervalued comic book in our series!
Why G. I. Combat 68 is an Undervalued Comic
After its pantheon of super-heroes, the most enduring character in the DC Universe, without question, is that grizzled, war-weary leader of the combat happy Joes in Easy Company — Sgt. Frank Rock.
He's been fighting the good fight for more than 65 years now, and one simply does not rack up that quantity of comic book tales without some genuine quality to back it up.
How good was Rock? How vital to the comic book industry? Believe it or not, many panelologists actually place him ahead of such spandex stalwarts as Barry Allen and Hal Jordan.
In his 1994 review of DC's war comics, The Big Five Information Guide, genre expert Chris Pedrin called Sgt. Rock "the most important original Silver Age character in the DC Universe."
GI Combat #68: Sgt. Rock Intro
And Rock certainly was important to DC's bottom line. According to longtime Rock artist Joe Kubert, while never DC's top seller, the good sergeant nonetheless outsold every DC hero at some point.
That includes Superman. That includes Batman. Different flavors of powered-peeps rose and fell as fads came and went, but through it all Sgt. Rock was... well, rock steady.
And so, as a fan of, and investor in four-color splendors, it only makes sense you'd want to own a copy of Sgt. Rock's first appearance.
But here's the question — which one?
According to DC writer/editor Robert Kanigher, there really isn't a single first appearance to point at.
"Unlike all my other characters which sprang full-blown, as from Zeus, Rock came to full term in his own good time, without my consciously being aware of his kicking to emerge," he said, in a 1990 interview for the first issue of Robin Snyder's History of Comics.
Today, most indexers list at least seven comic books as so-called Sgt. Rock "prototype" issues, leading up to the character's first official appearance in Our Army At War #83.
That book went on sale April 2, 1959. But, attesting to Rock's long gestation prior, the first Rock prototype hit newsstands nearly four years earlier, on Oct. 18, 1955.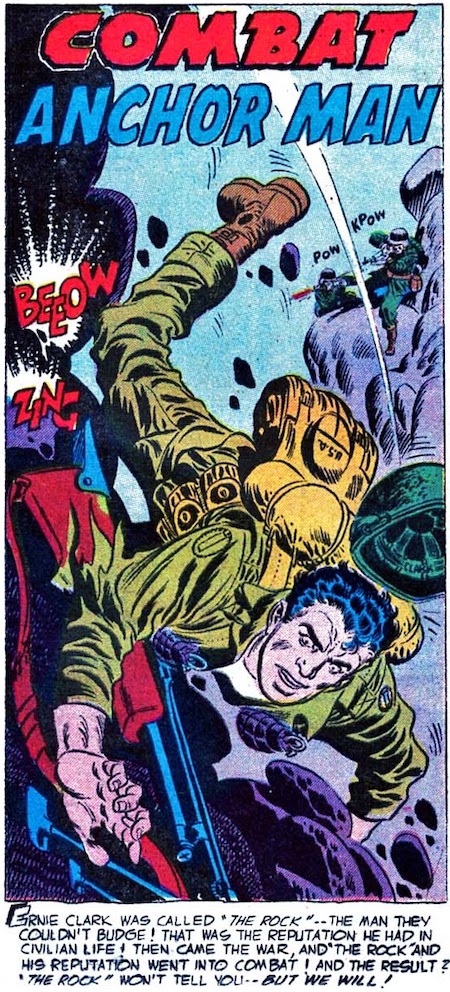 All-American Men of War #28: 1st Rock Prototype
The story, "Combat Anchor Man," in All-American Men of War #28, features a World War II soldier named Ernie Clark.
A multi-sport athlete before the war, Clark was nicknamed "The Rock" by sportswriters for his indomitable will. On the field he would not budge — no player could get past him, no ball or puck could get by him.
Joining World War II, Clark brought that same fighting spirit to his heavy weapons platoon, and soon his fellow soldiers were referring to him by the same sobriquet, "The Rock."
All-American Men of War #28: Rock Prototype Backstory
In the story, Clark single-handedly defends a ridge from a company of advancing Nazis. Despite an initial setback, he refuses to give up until taking out the entire unit and its little tank, Toto, too.
Later, he stops a fighter-bomber from taking off by jumping on the wing as it taxies down the runway, wrestling the controls away from the pilot, and crashing it at the end of the runway into a literal giant rock.
All-American Men of War #28: The Rock Praised
Interestingly, Kanigher, who is today the acknowledged creator of Sgt. Rock, did not pen this initial outing. He did edit the issue, and by all accounts he was an "active" editor, but the Kubert-drawn tale was actually scripted, in first draft at least, by France E. Herron.
In his Snyder interview, Kanigher reviewed a handful of other issues often claimed to be formative in the evolution of what became Sgt. Rock. In many, such as the one where the main character is a Marine drill sergeant, you wouldn't know its pre-Rock pedigree without Kanigher's say-so.
But chief among those recognized by all is G.I. Combat #68 (on-sale Nov. 20, 1958). Perhaps because of the sledgehammer story-title, "The Rock," this is the story most online sources recognize as the first Sgt. Rock prototype.
It is, however, an almost beat-for-beat rewrite of All-American Men of War #28.
The primary difference is that in this telling, the man nicknamed "The Rock" before the war is not an athletic wunderkind, but a one-sport specialist. The otherwise nameless character is a boxer, and unlike Ernie Clark, who was an irresistible force, this Rock is an immovable object.
As a boxer, he's a perennial loser whose only claim to fame is that no matter how hard he's hit, or how often, he refuses to stay down. He always gets back up and continues to fight. And as with the earlier Rock, he brings this same dogged determination to his military service, persevering and winning the day long after his fellow soldiers have all but laid down to die.
G.I. Combat #68: Rock Won't Stay Down
Regardless, if you want to invest in the earliest prototype, good luck finding it. CGC reports having certified just 22 copies of All-American Men of War #28, including one with a signature series label.
The highest grade given to any of these copies is an 8.0, and you have to go all the way down to 6.5 before you get more than one copy in a grade, and even then you only find two.
So, that book is incredibly rare, and given only six recorded sales in the last 16 years, your chances of scoring a slabbed copy are pretty slim. But if you should happen across one raw in the wild, we recommend you scoop it up at almost any price named, especially if it looks better than 6.0.
And when (or if) you sell it, make sure the buyer knows what he or she is getting. If you send it to CGC, for gosh's sake, make sure they know. Because "1st Sgt. Rock prototype" is definitely something you want on the label. (More analysis below.)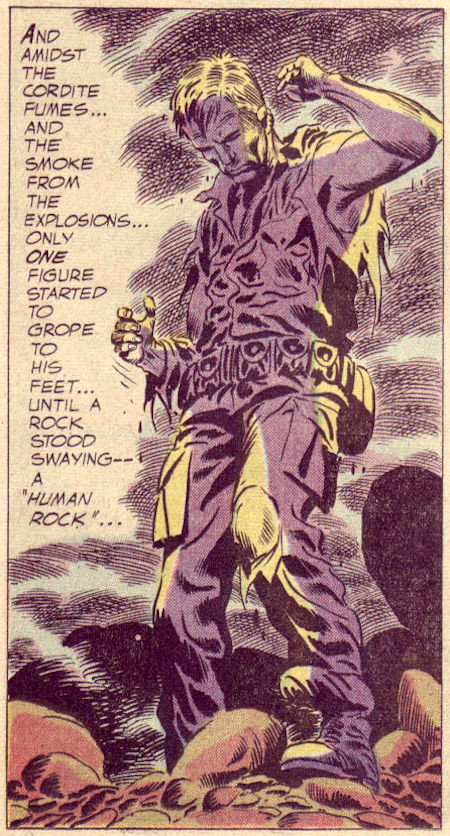 G.I. Combat #68: Rock Indomitable
Guide to All-American Men of War #28 Comic Book Values
CGC 7.0 — $538 (Nov. 2007)
CGC 6.5 — $227 (Aug. 2007)
CGC 6.0 — $225 (Aug. 2014)
CGC 5.5 — $145 (Mar. 2011)
CGC 5.0 — $255 
CGC 4.0 — $139
Meanwhile, if you want the book most sources list as the first prototype, G.I. Combat #68, that one's not exactly falling out of every short box you find, either. CGC has certified just 94 copies of G.I. Combat #68 with a Universal label, plus three restored versions and one signed copy.
Of those, only seven have been graded above 8.0, with the best copies being one 8.5 and a single 9.2.
And if you look at the most recently realized prices below, you can easily glean that, despite the historical significance of either "first" Rock prototype book, and the rarity of thereof, both are ridiculously undervalued.
Guide to G. I. Combat 68 Comic Book Values

CGC 8.0 — $1,434 (Feb. 2018)
CGC 7.5 — $1,255 (July 2012) 
CGC 7.0 — $1,025
CGC 6.5 — $478 (Dec. 2012)
CGC 6.0 — $600
CGC 5.5 — $750 (Aug. 2017)
CGC 5.0 — $345 (May 2020)
CGC 4.5 — $312 
CGC 4.0 — $279 (May 2019)
CGC 3.5 — $310 (Sep. 2018)
CGC 3.0 — $143 (May 2020)
CGC 2.5 — $199 (July 2018)
CGC 1.8 — $150 (July 2019)
Have this book? Click to appraise its value or Consign Yours for Auction!
Click Here to Get Your Free Appraisal or Consign Your Books to Auction!