Undervalued Comics: Adventure Comics 210, 1st Krypto the Super Dog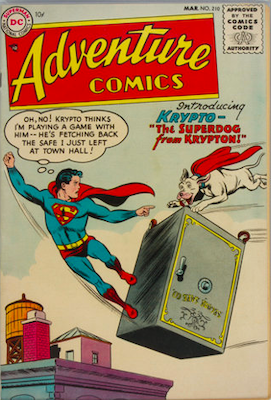 Undervalued Comics: Adventure Comics 210, 1st Krypto the Super Dog. Click to find a copy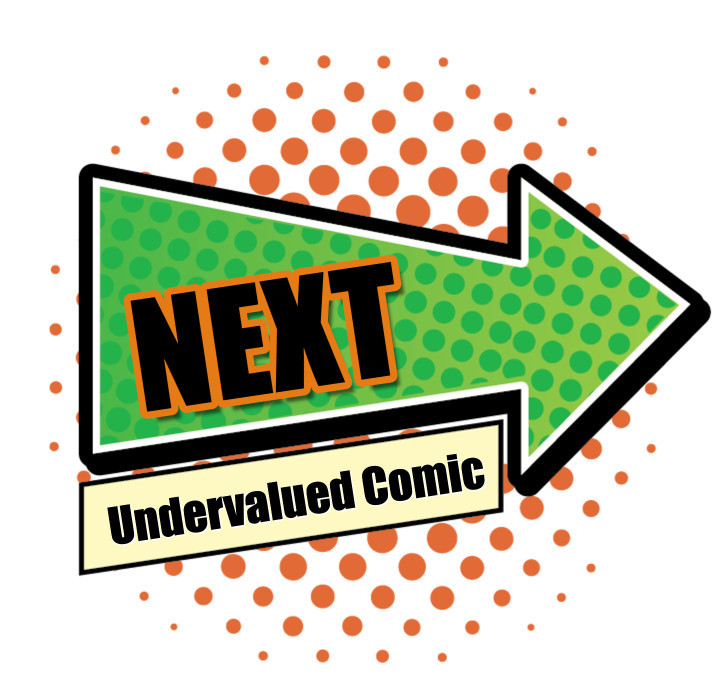 Click to see the next undervalued comic book in our series!
Why Adventure Comics #210 is a Dog-Gone Undervalued Comic
Of all the characters to debut during the explosion of the Superman mythos that marked the start of the Silver Age, there is perhaps none that is both more enduring, and more endearing, than that of Krypto, the Super-Dog.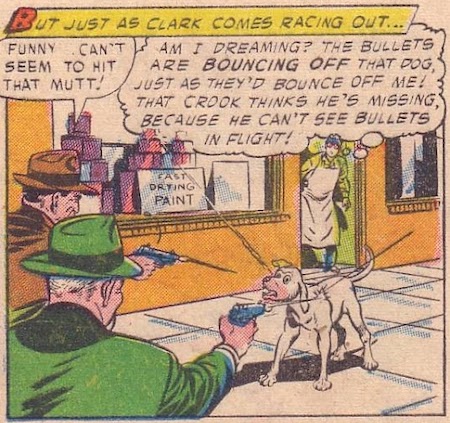 Adventure Comics #210: first Krypto the Super-Dog encounter with Clark Kent
And yet, the first appearance of this best friend to man and super-man languishes on the price charts, far below what one might expect.

But with the July 2022 premiere of the hit animated feature, DC's League of Super-Pets, in which Krypto is voiced by none other than Dwayne "The Rock" Johnson, that is surely about to change.
Krypto's debut is truly undervalued, poised for a pricing blast-off. Now, to prove it, we just need a few examples of this relative rarity to actually show up for sale.
Krypto does pre-date the Silver Age by just a bit, having made his bow — or, bow-wow, as it were — in Adventure Comics #210, which graced newsstands nationwide on Jan. 27, 1955.
Introduced as a beloved pet of the infant Kal-El, Krypto was used by Superman's father, Jor-El, to test a prototype of the ship that would rocket his only son off the doomed planet Krypton and speed him safely to Earth.
But Krypto's ship went off course and he did not land until long after Kal-El, who by then had grown up to become the teenaged Superboy, thanks to the influence on Earth's yellow sun upon his Krpytonian physiology.
And, sure enough, those solar rays had the same effect on Krypto, who's wild exuberance at his newfound abilities threatened at every turn to expose Superboy's secret identity as the meek and mild Clark Kent.
That first story, given to the world by writer Otto Binder and artist Curt Swan — working under the watchful eye of editor Mort Weisinger — appears to have been meant as a one-off, as, at the end of the 10-page tale, Krypto took his leave from Earth to romp across space, chasing asteroids.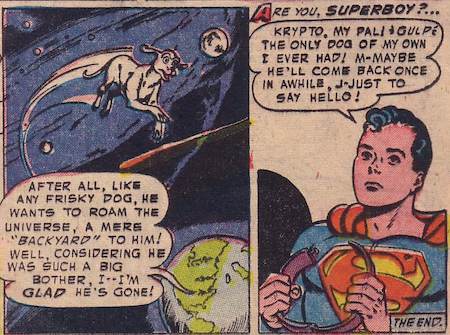 Krypto Leaves to Romp in Space
But the idea of Superboy having a Super-Dog must have been an instant hit with young readers of the era, as, just four months later, Kypto made his triumphant return, in Adventure Comics #214, only to once again fly off to the stars.
But he'd be back. Often. Clearly a hit, Krypto would feature in 13 tales across the next four years until, by 1959, he'd become a permanent fixture in the Kent household.
From then on, he made at least a cameo appearance in virtually every Superboy story throughout the 1960s, gaining along the way a secret identity all his own and even out-doing his master by leading not one, but two super-groups — the Legion of Super-Pets, and the Space Canine Patrol Agency.
In several early adventures, Krypto sported an anthropomorphic, almost cartoon-like appearance. And though he would soon return to the more realistic depiction of his debut outing (albeit exact breed indeterminate), he had, by that time, gained the reader-friendly ability to reason like a human (albeit from a canine perspective) complete with thought balloons.
Krypto would make fewer and fewer appearances as the fanciful stylings of the Silver Age gave way to the comparatively more serious storytelling tones of the Bronze and Copper Ages.
Ultimately, Krypto would give his life protecting his master from the Kryptonite Man in the seminal Alan Moore story that closed out DC's pre-Crisis era, "Whatever Happened to the Man of Tomorrow?" in Action Comics #583, on-sale June 26, 1986.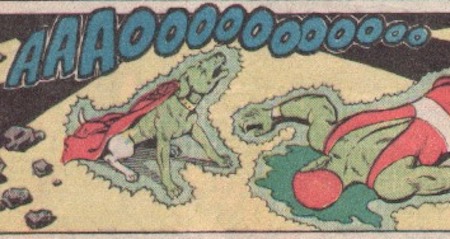 Death of Krypto in Action Comics #583
Even so, you can't keep a good dog down, and some iteration of Krypto has worked its way into every subsequent reboot of the DC Universe.
And he's conquered other media as well, appearing in animated shows as varied as The Adventures of Superboy, Justice League Unlimited, and Batman: The Brave and the Bold, as well as in live-action (Smallville and Titans), and even video games, such as DC Universe Online, and LEGO DC Super Villains.
What's more, in addition to his recent feature film turn, Krypto even enjoyed his own eponymous animated show on the Cartoon Network. Launched in 2005, it included 75 individual stories across a healthy 39-episode run.
So, what does all this mean for pricing? Well, it portends strong and continued demand.
Older collectors (often with money to spend) as well as younger fans who simply enjoy DC's Silver Age, know and love the Dog of Steel as an integral part of that epoch. And as it's nostalgia that often drives the collecting impulse, almost any Silver Age DC fan would jump at the chance to own Krypto's first appearance.
Moreover, given Krypto's current place as an entry point into the greater DCU for young and future fans, he's one of the few characters actually planting the seeds for future nostalgia-based buying habits.
After all, the six-year-old who loves League of Super-Pets today, may well be the comic book collector of tomorrow, and, only slightly further down the line, the investor whose first cherished childhood memories of the dog who could fly will assuredly drive his deep-rooted need to own Krypto's first appearance.
Guide to Adventure Comics 210 Comic Book Values

But, as investors know, it's not just demand, but also rarity that drives price. And Krypto has that in spades.
There are just 142 Universal copies of Adventure Comics #210 recorded in the CGC census, with only 12 graded 7.0 or better. Chew on that for a moment!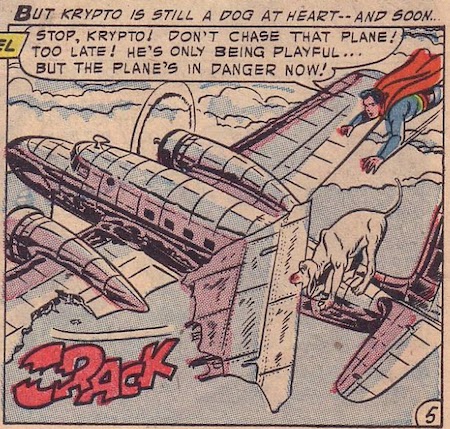 Krypto causing problems
And even if we add in qualified grades and restored books, CGC has only ever certified 167 copies of Adventure Comics #210. So, yeah, do gnaw on that!

Meanwhile, the few copies that do exist tend to stay where they are held. Price tracker GP Analysis shows fewer than 30 copies of the book changing hands since 2020, across all grades, with the highest recorded sale an 8.0 that went in April 2020 for $16,800.
A quick prediction: The only two known better copies — a pair of 9.0s — will almost certainly eclipse $25,000 when and if they ever hit the market.
Meanwhile, many of the very few transactions that have taken place in the past few years date to before the sales boom experienced across all collectibles during the covid pandemic.
That means that when those books trade hands next, they should eclipse their previous peaks, not just because of the recent records, but because the lockdown boredom that spurred those sales has now given way to inflationary fears and the perceived need to park cash in tangible assets.
At least that's what we've seen in recent months.
The only 4.0 tracked in the GPA data sold in Jan. 2018 for $1,160.
This year, a 3.0 sold in July for $1,920, a 2.5 in April for $1,400, and a 1.8 in March for $1,275. Even a 1.5 went for only slightly less than previous 4.0 sale, moving this past June for $1,129.
CGC 8.0 — $16,800 (Apr. 2020)
CGC 7.5 — $10,400 (Aug. 2020)
CGC 7.0 — $7,800 (Feb. 2019)
CGC 6.5 — $7,700
CGC 6.0 — $5,520 (Apr. 2019)
CGC 5.5 — $5,220
CGC 5.0 — $3,600 (Nov. 2019)
CGC 4.5 — $2,400 (Nov. 2020)
CGC 4.0 — $1,160 (Jan. 2018)
CGC 3.5 — $2,132 (Dec. 2021)
CGC 3.0 — $1,920
CGC 2.5 — $1,400
CGC 2.0 — $1,200
CGC 1.8 — $1,275
CGC 1.5 — $1,129
CGC 1.0 — $720 (Oct. 2021)
CGC 0.5 — $370 (Dec. 2020)
The upshot? If you've got a certified copy of Adventure Comics #210, in any grade, it may be a good time to cash in. Click here to consign to auction!
And if you've got a raw copy – again, in *any* grade – it's definitely time to rush it in for certification.
And, if you have, or can get, a copy in VF 8.0 or better, raw or certified, at any price — well, brother, you've got something right there, and you might want to hold on to it.
Because they're not making any more of these, and yours has both the demand and the rarity that makes it something truly special.
Have this book? Click to appraise its value or Consign Yours for Auction!
Click Here to Get Your Free Appraisal or Consign Your Books to Auction!