Undervalued Comics:
Scooby Doo Comic 1
(1970, Gold Key Comics)
Undervalued Comics: Scooby Doo Where Are You #1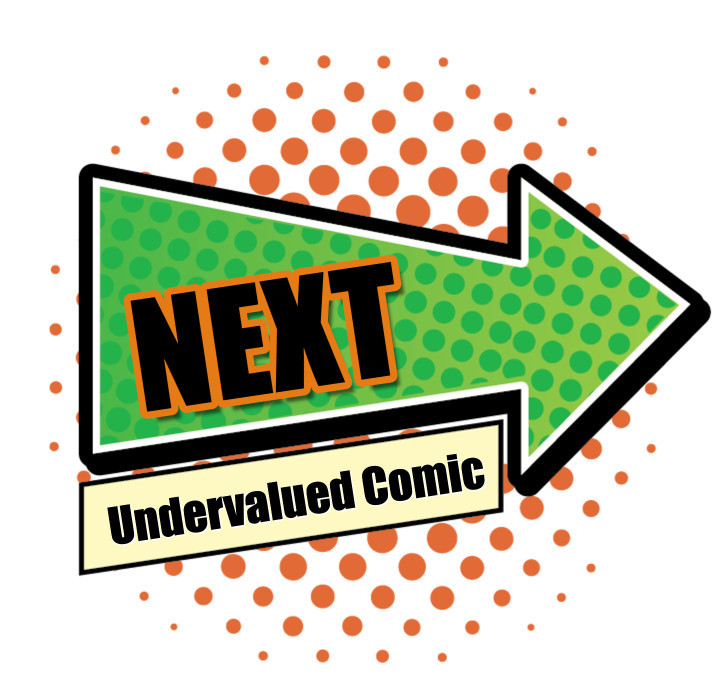 Click to see the next undervalued comic book in our series!
Why Scooby Doo Comic 1 is an Undervalued Comic
Fred, Daphne, Wilma, Shaggy and Scooby Doo were a Saturday morning sensation when they debuted in 1969.
(Did you know that Scooby Doo was originally going to be a sheepdog called Too Much? How weird would that have been?)
Versions of the show have come and gone -- let's not talk about the abomination that was Scrappy Doo, shall we? -- and in some form or another, Scooby Doo cartoons have been on the air ever since.
It was only natural that Gold Key produced the first series of Scooby Doo comics. The company had successfully acquired the rights to various TV shows and movies and had a long history of success in publishing spin-off comics.
Their first issue appeared in early 1970. "What a night for a Knight" was also the title of the very first Scooby Doo cartoon to air. Stories in the comics were originally based on episodes of the show, while later issues were original work.
While the series lasted just 30 issues, collectors have recognized the challenge of finding issue #1 in great shape.
This isn't all that surprising. While superhero comics were read by children, during the 1960s and 70s they became increasingly bought and collected by adults. Whereas comics designed solely for children, like Scooby Doo comic #1, would tend to be handled by kids and therefore few survive in high grade.
Of the 363 universal examples in the CGC census, there are a mere 11 in CGC 9.0 or better, with the highest graded two 9.4s.
The average grade of VG to FN is how you'll most commonly find these. The bright red cover shows any imperfections.
Please note that there are Whitman variants of later Scooby Doo comics, though #1 as a Whitman edition is not one I've come across.
Charlton, Marvel and Archie all published later series of Scooby Doo. There is a rare Scooby Doo #1 35 cent price variant by Marvel in 1977.
Guide to Scooby Doo Comic 1 Values

9.2 $12,600



8.5 $4,400
8.0 $2,940
7.5 $3,100
7.0 $2,500

6.0 $1,670



5.5 $1,125
5.0 $1,550
4.5 $810
4.0 $675
3.5 $570
3.0 $600

2.0 $550



1.8 $450
You can read more about Scooby Doo comics in our price guide, or here on Wikipedia.
Any issue of Scooby Doo comic #1 is worth decent money, with prices for even thrashed copies starting in the hundreds. A run of these issues is a great find, especially if they're in the upper mid grades.
If you find Scooby Doo issues, then get in touch and we will help you to get the maximum return for your comics.
Have this book? Click to appraise its value or Consign Yours for Auction!
Click Here to Get Your Free Appraisal or Consign Your Books to Auction!
Related Pages on Sell My Comic Books