Undervalued Comics: Showcase Comic 37, 1st Metal Men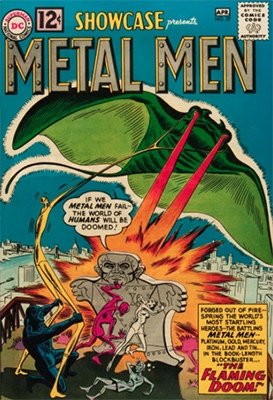 Undervalued Comics: Showcase Comic 37, 1st Metal Men. Click to find a copy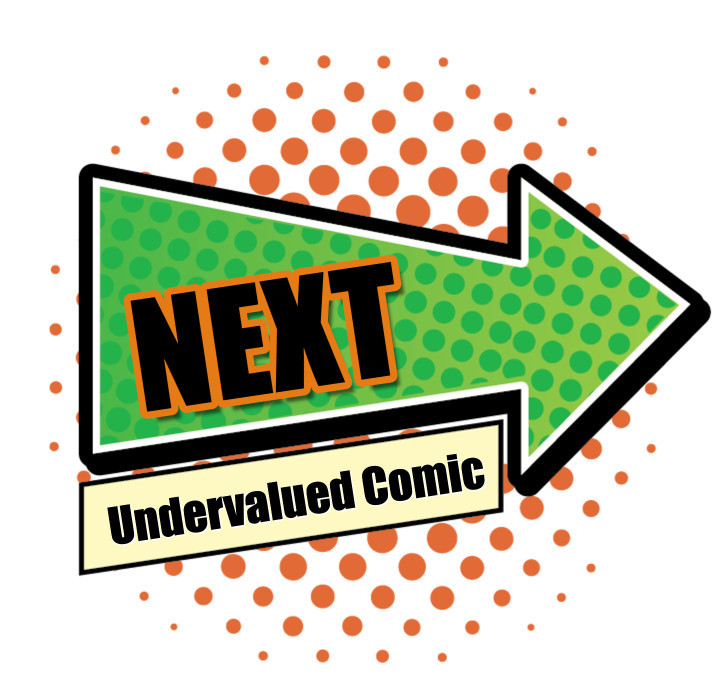 Click to see the next undervalued comic book in our series!
Why Showcase Comic 37 is an Undervalued Comic
While the Metal Men may seem like an unlikely group of superheroes, just stop for a moment and ask yourself how much you've heard lately about (a) artificial intelligence and (b) robots?
Showcase #37 combines BOTH of these post-apocalypse harbingers of doom in one team of multi-metal mayhem.
Lead should have taken the lead, but Gold was the leader. Iron was the tough one. And Tina -- you'd think she would be made of tin, but no, Tin was already a thing. Tina was a lot more interesting, actually.

Tina predates the themes explored in the movie Her by some decades, believing herself to be a real human woman and in love with her creator.
Somewhat predictably, DC claimed that this team was created as last-minute filler (almost every DC series has that reputation).
That said, it's still very decent filler, and if a new broom is set to sweep the DCU room and is looking for potential new material, then they could do far worse than consider this offbeat team.
And if THAT happens, then you'll want to own their first appearance in Showcase #37.
Guide to Showcase Comic 37 Comic Book Values

9.0 $5,040
8.0 $2,645

6.5 $550



6.0 $455
5.0 $250
4.5 $340
4.0 $220
3.5 $270
3.0 $270

2.0 $175
Copies of Showcase #37 rarely change hands in grades higher than FN, as you can see from the above recent sales results.
Like most comic books in the past few years, prices of this book have fallen. DC Comics in general are looking under-valued, but this one particularly is overdue an increase.
Grab yourself a copy of Showcase #37, or if you have one to sell then click below to consign it to Goldin today.
Have this book? Click to appraise its value or Consign Yours for Auction!
Click Here to Get Your Free Appraisal or Consign Your Books to Auction!