Should You Sell Your Vintage Comic Books During the Coronavirus Pandemic?
Coronavirus and Vintage Comic Books: Is This a Good Time to Sell?
by Ashley Cotter-Cairns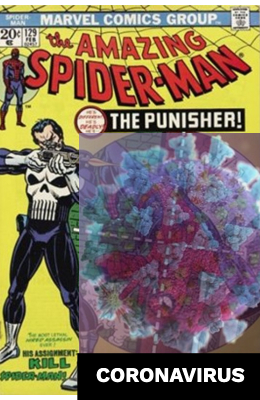 The Coronavirus is changing the world. How is it changing vintage comic books?
You cannot avoid the topic. Covid-19 is everywhere -- radio, TV, internet, social media apps -- and it's a scary time for sure.
The economy is tanking, with millions of Americans suddenly filing for unemployment, and no certain time for the companies who laid them off to re-hire and for everybody to go back to business as usual.
If you own a vintage comic book collection, then you may have an asset that's worth selling in hard times like these.
But the question is: Is now a good time to sell your comic books?
As a full-time comic book dealer, and somebody who also has a significant personal investment 'portfolio' of vintage comic books, including key issues like Incredible Hulk #1, I can give you a perspective from both sides of the fence.
Let's look at the topic in detail, and talk about other aspects of the subject.
1) How is Coronavirus Affecting Comic Book Buyers Like SellMyComicBooks.com?
Our business is solid. Back in 2008-09, the last big financial crisis, pretty much everybody wanted to sell all at once.
They liquidated stocks, bonds, gold, antiques and collectibles, real estate -- anything that could raise some cash to see them through.
Prices of pretty much everything crashed.
Buying comic books was the last thing on many people's minds.
2022 is a very different time. We are seeing increased demand for the comics we post for sale.
Wait, what?
Why on earth is this the case?
There is literally NOTHING to spend money on at the moment. You can't eat in restaurants, go shopping in malls, buy a car, take a vacation overseas.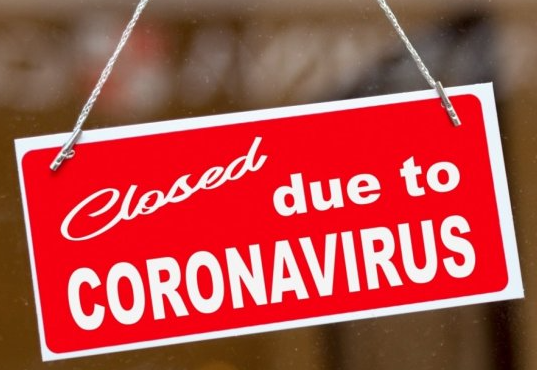 There is NOTHING to spend your money on. Why not buy comic books?
If you're looking to invest money, then the choppy, jittery markets are scary, and people are looking to invest in collectibles instead.

People are spending (at least some of) their discretionary budget on vintage comic books.
This means our cash flow is solid. When you are a comic book dealer, cash is basically ammunition for buying comic book collections.
To be honest, I was a bit surprised at first.
I had really expected a flood of people trying to sell their collections. The flood hasn't come. There has been a curve, but it's been fairly flat.
We have certainly not struggled to raise the money to buy collections. In fact, some of the biggest comic book deals we've ever done have happened this year!
From this comic book dealer's perspective, this is a good time for you to sell. We have time, money and opportunity to serve you.
Click the button below to request a free online comic book appraisal.
Click Here to Get Your Free Appraisal or Consign Your Books to Auction!
2) How is Coronavirus Affecting Comic Book Sellers?
Only YOU know your personal situation. The world can be a scary place, especially when your job is not secure due to the Coronavirus pandemic.
The first thing to stress is, there is no need to panic.
Unless you are struggling to put food on the table and need cash urgently, the market seems sound for now, and looks to be good going forward for the mid-term.
Do you NEED to sell?

If you have a comic book collection you might want to cash in on, whether it's:
A collection you have assembled yourself over the years
Something you purchased on a whim from a yard sale, blind storage locker auction or other sale
Or any other reason...
Then you probably have a lot of questions: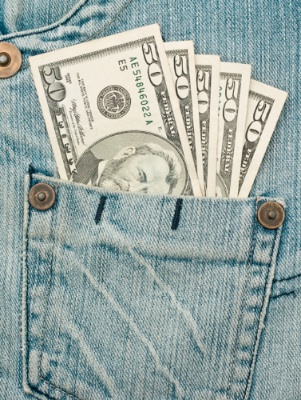 If you need cash during the coronavirus pandemic, then Sell My Comic Books is here to help
Is now a good time to sell?
The big picture, ignoring the Coronavirus, is yes. Most vintage comic books are selling for all-time high prices.
Disney keeps putting out the Marvel movies and TV series, so that is creating demand for a lot of comic book back issues.
Are dealers buying collections for big money?
Dealers are definitely buying collections for big money. We are certainly buying as much as, or more than, this time last year.
If you want to sell, then we are in good shape to buy from you.
How soon can I get paid if I pull the trigger?
If you need the cash quickly, then we will send you the money immediately via PayPal.
For more details, see our FREE online comic book appraisal service.
Click Here to Get Your Free Appraisal or Consign Your Books to Auction!
3) What Kind of Comic Books Should I Be Buying During the Pandemic?
The Coronavirus should not change your buying style.
Broadly, my advice to collectors is:
Buy what you enjoy
Buy what you can afford
That really applies to people who buy comic books as a potential investment. Over-extending yourself to complete a run of books is not a smart idea.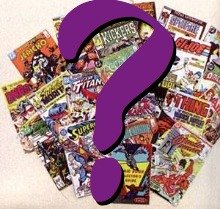 DON'T BUY a stack of random crap to fill long boxes with books you'll never read or enjoy
If you've always wanted to read the entire run of Spawn, or catch up with the latest Amazing Spider-Man comics, then why not make it a mission while you are in lockdown?

It's a great opportunity to read -- and read, and read -- all those comics you have been meaning to get to for years, but have simply sat in the long boxes.
If you're looking for the smart answer, then stick to comic book key issues at this time. They are more likely to be immune to a downward trend in prices than regular run books.
Take a look at our eBay listings for more inspiration.
4) How is the Coronavirus Affecting Comic Book Collectors?
If you're "just" a collector and not buying and selling comic books for profit, then you probably don't have much to worry about at this point.
eBay searches demystified with our FREE, EASY guide to using eBay
There isn't a huge drop in people trying to sell their comics. If anything, eBay is seeing an uptick in people listing their collectibles. You have MORE choice!
Prices when you do buy are not hugely up or down. We see results comfortably within 10 percent of expected outcomes, which means collectors are paying about the same as usual for the books they want to acquire.
I Find eBay So Confusing! The Prices are All Over the Place!
We agree. Especially when sellers are setting ridiculous prices and it's impossible to know if they ever get a customer.
But the Advanced search method allows you to see exactly what is what on the world's biggest platform for collectibles.
If you're curious about the current value of your collection, then a detailed article, with how-to images, on how to research ACTUAL SELLING PRICES on eBay is here.
More of our Comic Price Guides