See the 100 Hot Comics for Investment in 2022!
NOTE: We use eBay to provide references to live prices of comic books. Clicking a text link or image marked 'Check live prices' will take you to eBay.

The Thing Comics, Charlton, 1952
Value of The Thing Comics
The Thing! was a horror series published between 1952 and 1954 by Charlton Comics. It's infamous for gruesome cover art, especially on The Thing! #7, which features a horrific eye gouge image.
A later Marvel Comics character called The Thing was a key member of the Fantastic Four. (Click to read more about those comics.)
If you've found any old horror comics series and want a free appraisal or cash offer, then use the button below to begin the process.
Click Here to Get Your Free Appraisal!
Value of The Thing Comics by Charlton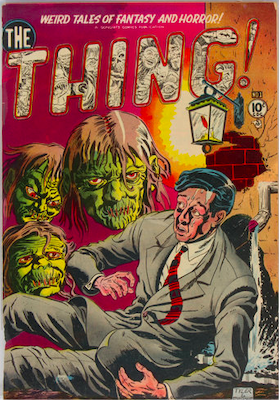 The Thing! #1 (1952)
Record Sale: $660
Minimum Value: $40
Check Live Prices | Have Yours Appraised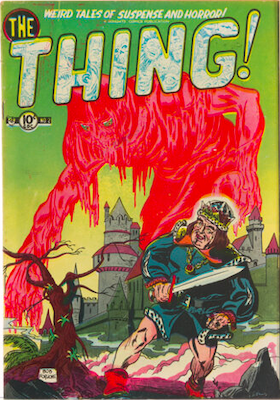 The Thing! #2
Record Sale: $920
Minimum Value: $50
The Thing! #3
Record Sale: $2,880
Minimum Value: $70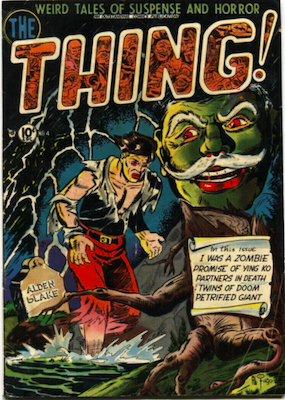 The Thing! #4
Record Sale: $960
Minimum Value: $60
Check Live Prices | Have Yours Appraised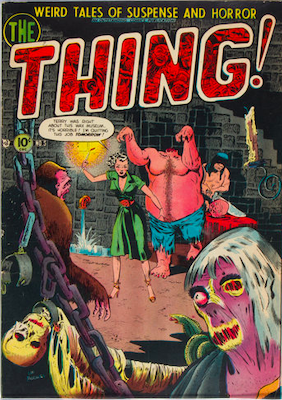 The Thing! #5
Record Sale: $1,100
Minimum Value: $30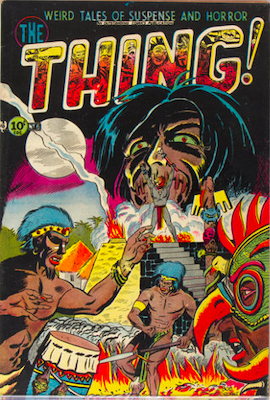 The Thing! #6
Record Sale: $2,280
Minimum Value: $30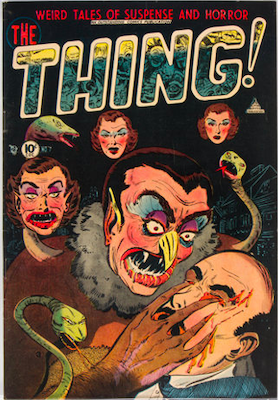 The Thing! #7
Record Sale: $3,600
Minimum Value: $100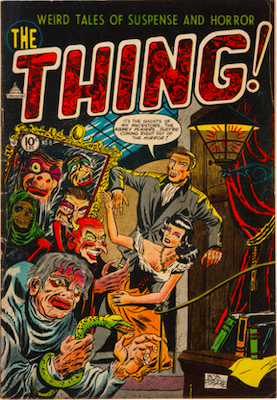 The Thing! #8

Record Sale: $1,730
Minimum Value: $100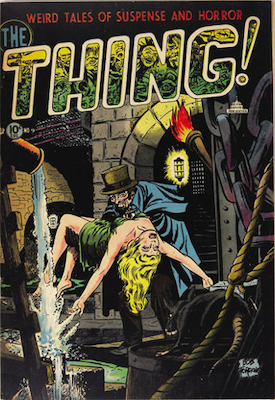 The Thing! #9

Record Sale: $1,000
Minimum Value: $40
Check Live Prices | Have Yours Appraised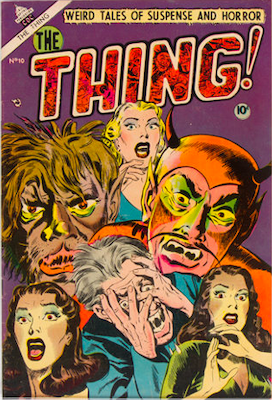 The Thing! #10

Record Sale: $750
Minimum Value: $20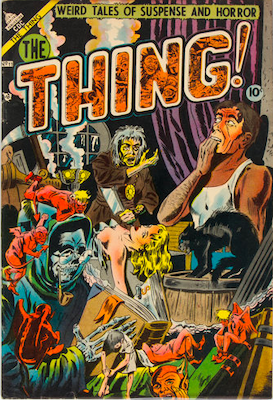 The Thing! #11

Record Sale: $2,400
Minimum Value: $40
The Thing! #12

Record Sale: $5,040
Minimum Value: $200
Check Live Prices | Have Yours Appraised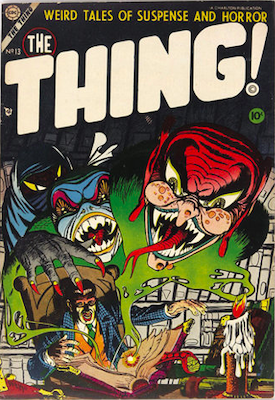 The Thing! #13

Record Sale: $2,370
Minimum Value: $70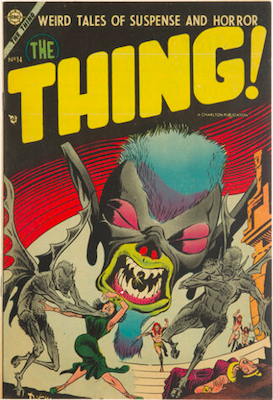 The Thing! #14

Record Sale: $7,200
Minimum Value: $60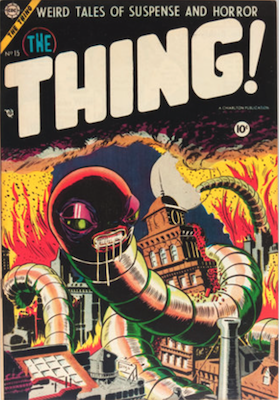 The Thing! #15

Record Sale: $7,200
Minimum Value: $120
Check Live Prices | Have Yours Appraised
The Thing comics #16

Record Sale: $1,440
Minimum Value: $60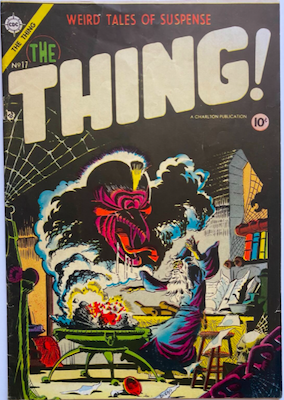 The Thing! #17

Record Sale: $1,730
Minimum Value: $50
All Our Horror Comics Price Guides
More of our Comic Price Guides