Captain America Comic Book Price Guide
(Silver Age Issues)
Silver Age Captain America Comic Book Price Guide
Created by ink jockeys Joe Simon and Jack Kirby, Captain America first crashed the pages of Marvel in 1941. Scrawny boy turned muscle-bound hero, Captain America fought the Nazis and Red Skull for years and then started to fight Communism in the late 1940s and early 1950s.
In terms of story, Captain America was somewhat out of commission during the mid-1950s. There were some character changes that original fans didn't necessary agree with.
In order to answer this concern, the post WWII versions were said to be successors of the Steve Rogers legacy, rather than the original, All-American do-gooder.
These follow-ups are listed as Jeffrey Mace, William Naslund, and William Burnside.
Have your issues appraised FREE! We sell all vintage comics at auction for record prices. Click the button below to begin the process.
Click Here to Get Your Free Appraisal or Consign Your Books to Auction!
First Captain America Comic of the Silver Age: Strange Tales #114 (Cap in Disguise)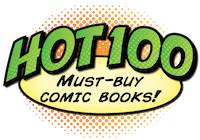 Strange Tales #114 is on our 100 Hot Comics you must buy list! Click to find out why...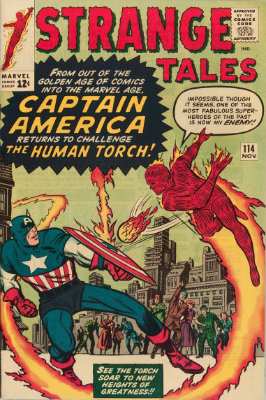 Record sale: $13,000
Minimum value: $40
When Stan Lee developed the Fantastic Four, many comic book fans couldn't help but recognize the resemblance between Johnny Storm and a previous hero often featured in the Golden Age Captain America comics: The Human Torch.
In Fantastic Four #4, Stan Lee decided to include Namor the Sub-Mariner as a villain to battle his new characters. Realizing that old characters could be reborn, fan mail poured in begging the humble Marvel man to bring back the Captain.
Somewhat hesitant, Stan Lee eventually put Captain America on the cover of Strange Tales #114 in November of 1963.
In the letter pages of the comic, Stan Lee asked his readers if they would be interested in seeing the real Captain return to the pages of Marvel. Piles of mail poured in to form an outstanding Yes.
Avengers #4: Captain America Joins the Avengers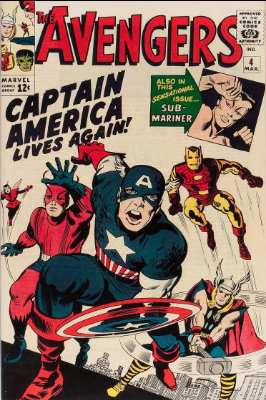 Record sale: $143,300
Minimum value: $170
In Avengers #4, the true-blue Captain America came back to the pages of Marvel as if the post WWII years never happened (1945-1964).
Featuring Iron Man, Thor, Giant-Man, and the Wasp, the Captain officially joined The Avengers in this issue that was published in March of 1964. Jack Kirby and Paul Reinman designed the cover, while Stan Lee did the writing.
When the 1960s rolled around, The Avengers found a soldier's frozen body lying next to Captain America's shield in the North Atlantic Ocean.
Underneath the military issued suit, the crusaders found the Captain's real uniform. Apparently, the real Captain America had been frozen since 1945 and the serum that birthed him kept him alive despite the harsh conditions.
Set in New York, Europe, and even Atlantis, this issue also features the Teen Brigade, Rick Jones, Namor, Atlantean Warriors and mentions Bucky and the Hulk.
Tales of Suspense #59: Captain America's Own Title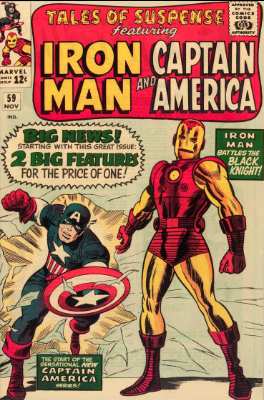 Record sale: $15,600
Minimum value: $30
After customers bombarded Marvel with fan mail, the head honchos couldn't help but consider giving the Captain his own book.
Various other characters had been given their own books, or at least shared book covers with other classic characters. Eventually, Tales of Suspense #59 in November of 1964 featured Iron Man and Captain America.
The main villain in the issue was The Black Knight and Tony Stark's trusted friends Happy Hogan and Pepper Potts were featured, along with Thor, The Wasp, and Giant-Man from The Avengers.
If you have Captain America comics from the Silver Age, we would love to help you sell, value, or find insurance. Simply send in a few pictures and we can get started to find out exactly what they're worth.
Click Here to Get Your Free Appraisal or Consign Your Books to Auction!
Captain America #100: Big Premiere Issue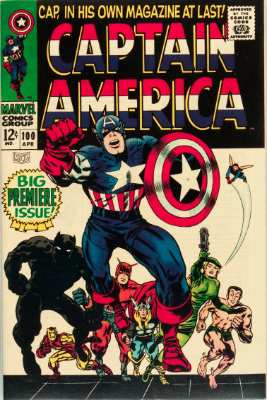 Record sale: $78,000 (CGC 9.9 -- one of one)
Record sale: $12,600 (CGC 9.8)
Minimum value: $80
Around 1966, superheroes were all the craze (much like today's box office). Mainly because of the Batman TV show, America had fallen in love with heroes once again.
Milton Bradley even designed a Captain America-themed board game, while other companies started making G.I. Joe-like action figures, Halloween costumes and other collectibles. Captain America even got his own cartoon series that same year.
In his Big Premiere Issue!, the Captain punches forward to delight fans of the series with his own comic. "As long as freedom may be threatened—Captain America must follow his destiny—wherever it may lead!" exclaimed the American hero.
In this issue, he battles Franz Gruber and The Destruction. Supporting characters include the Black Panther, Agent 13, Dum-Dum Dugan, Nick Fury and mention of Sub-Mariner and The Avengers in a flashback scene.
This is the first of the Silver Age Captain America comic book series, despite being listed as the 100th issue. The numbering picked up from the Tales of Suspense #99 issue, which featured Captain America and Iron Man. (Values of the Golden Age series can be found here.)

Additional Characters in Captain America Comic Books
Captain America went on to partner with some of the most notable comic book characters in history, including the following:
Avengers/Avengers Unity Squad
All-Winners Squad
Invaders
Project: Rebirth
Redeemers
Secret Avengers (Civil War)
Secret Defenders
S.H.I.E.L.D.
US Army
Golden Age vs Silver Age Captain America Comic Artwork
Captain America Silver Age Cover Art; Click For Values
Click Here to Get Your Free Appraisal or Consign Your Books to Auction!
Guide to 1970s Marvel Price Variants
More of our Comic Price Guides