Planet Comics Price Guide
Planet Comics: Prices, Covers and History
Planet Comics was a Golden Age science fiction title published by Fiction House. It ran for 13 years and 73 issues, between January of 1940, and Winter of 1953, and was known as one of the 'pulpier' comics of its time.
In fact, Planet was a spin-off from a genuine sci-fi 'pulp', the magazine Planet Stories. As such, Planet continued the tradition of eye-catching, colorful covers that characterized Planet Stories and many other "pulps".
Click any image or link to see current prices. We publish record sales and minimum values.
Planet Comics #1
Planet #1
Record sale: $108,670
Minimum value: $1,000
Planet #1: The Pulpiest Golden Age Comic Debuts
Unlike its later counterparts, issue #1 of Planet had a relatively tame cover. The luridness would come later, as the cover artist for this premiere issue and several subsequent ones was the immortal Will Eisner.
Eisner valued visual storytelling impact over sex appeal, and so this issue's cover seems almost tame for this series.
This cover illustrates the debut of long-running recurring character Flint Baker in a story called The One-Eyed Monster-Men From Mars.
Planet Comics #2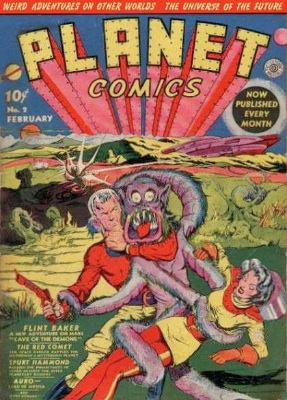 Planet #2
Record sale: $40,220
Minimum value: $290
Planet #2: Flint Baker Soldiers On
Issue #2 of Planet continues and develops the style set out in issue #1, but the cover is still somewhat tame, by later standards.
This time around, the cover art is by Lou Fine, and again features Flint Baker, rescuing a lovely space-maiden-in-distress, this time menaced by a long-necked and hairy B.E.M., illustrating a story called Cave of the Demons.
This issue is also notable for the appearance of some artwork by legendary artist George Tuska, who would draw Iron Man extensively after taking that Marvel title over from Gene Colan in the 1960s and 1970s.
Planet #3-#7
Click any image to research market values.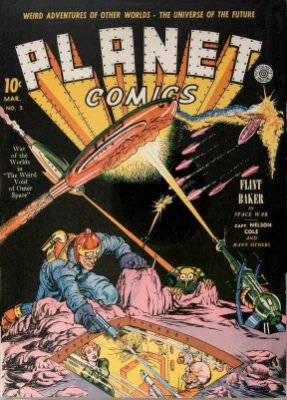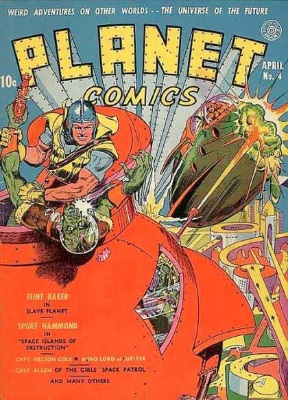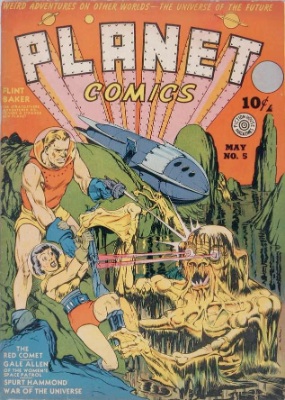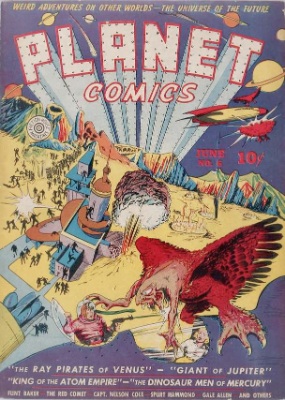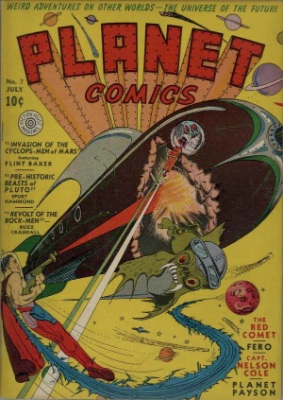 Planet Comics #8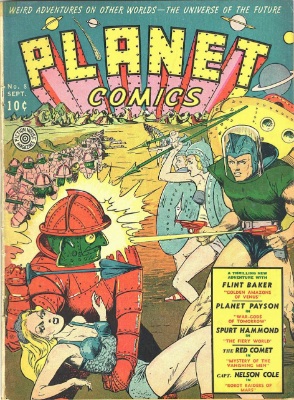 Planet #8
Record sale: $25,400
Minimum value: $130
Planet #8: Golden Amazons of Venus
With issue #8, Planet begins featuring the sort of lurid covers for which it is chiefly remembered.
And this cover does not disappoint, featuring Flint Baker in combat with some sort of robot/alien hybrid who has snatched up one of the scantily-clad titular Venusian Amazons.
Why This Guide is AWESOME for Wannabe Comic Investors

If you have either tried (and failed) to make money flipping comic books, or are frustrated by the huge array of choice out there, then this is the eBook for you.

It's packed with 32 in-depth analyses of easy-to-buy and sell comic books from the Bronze to Modern ages.

These are titles we have personally made a lot of money buying and selling. So can you.

Make more than your money back with your first successful trade (or by NOT buying a losing book!).

If you are not completely satisfied, we have a 365-day money-back guarantee.

Click to read more, or order your copy today!
Planet #9-#31
Click any image to check current values.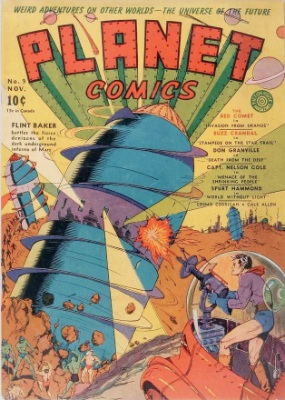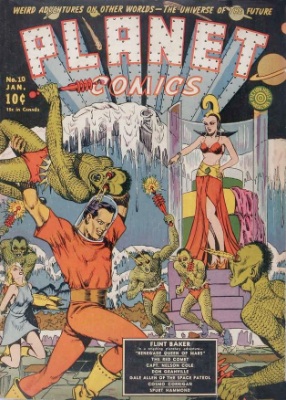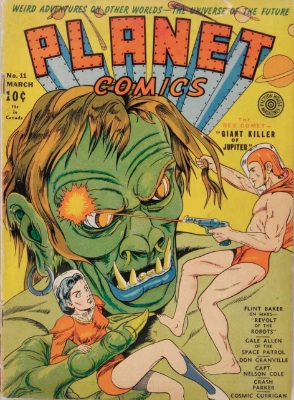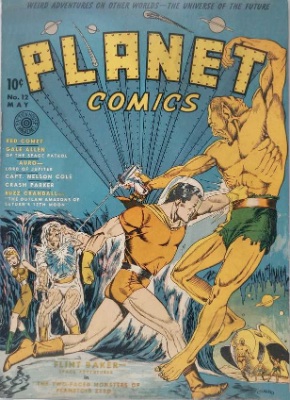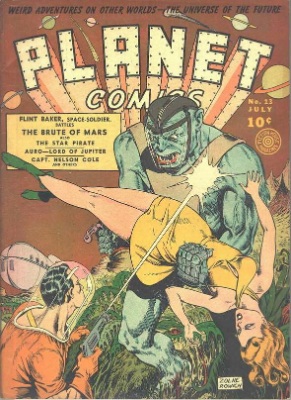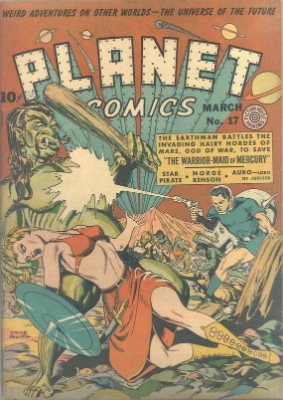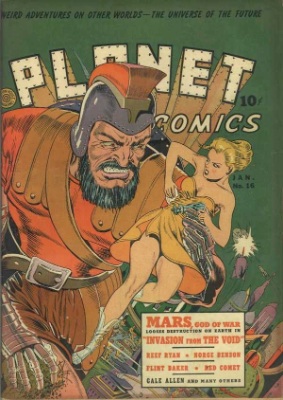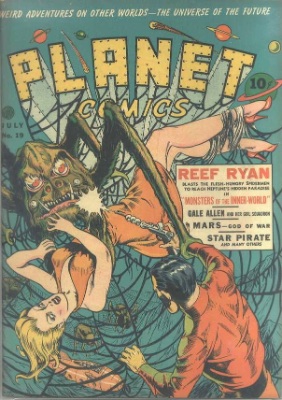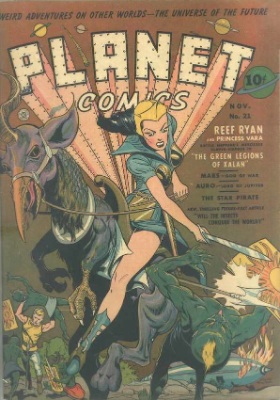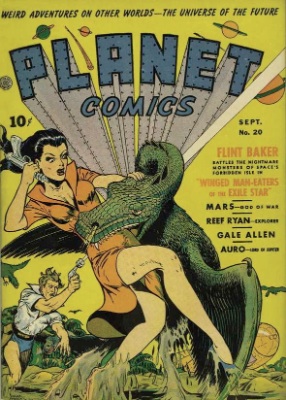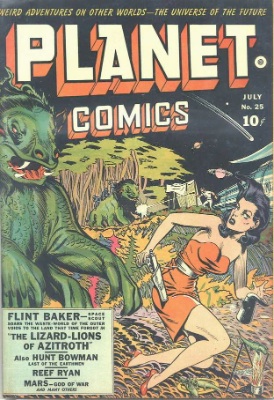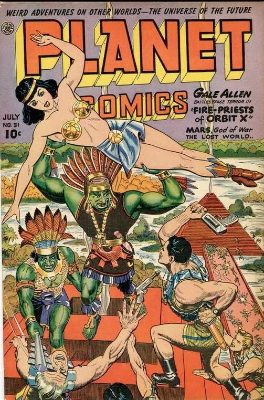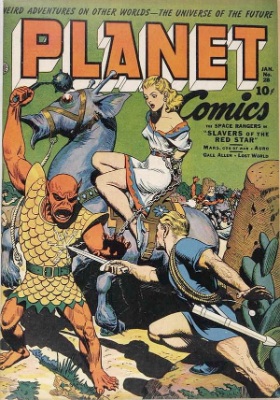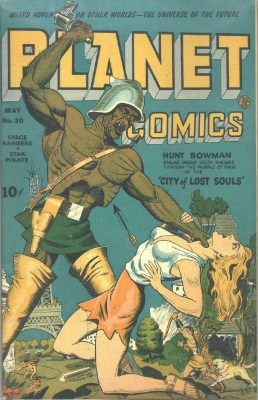 Planet Comics #32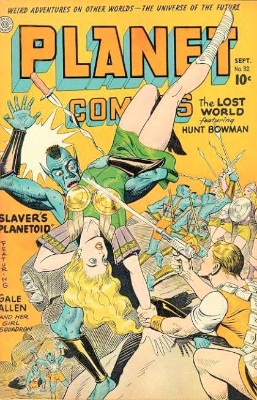 Planet #32
Record sale: $8,400
Minimum value: $270
Planet #32: Slaver's Planetoid
This issue of Planet typifies the style that the title is known for.
This time a Joe Doolin cover features a long-legged blonde bombshell in a short skirt, held upside down by a shirtless, six-fingered, blue-skinned, alien with a Mohawk.
No doubt the alien is attempting to kidnap her for enslavement and what will no doubt be a hideous fate, were it not for the dashing young spaceman blasting the alien with a ray gun.
History of Planet Comics
In general, the stories featured in Planet fall under the heading of what has come to be known as 'Space Opera', or in other words, a Western-style adventure story, set in space.
The covers featured the iconic elements of the Space Opera genre, with dashing, muscular, male heroes, most of whom were holding some sort of laser or raygun, defending or retrieving scantily-clad, long-legged women from aliens.
The aliens were usually of the type now known sarcastically as BEMs, or "Bug-Eyed Monsters", and which make most people think immediately of the low-budget sci-fi magazines, comics, and films of the late-40s and 1950s.
Many issues of Planet are especially valued, then, for their cover art. An issue with a battered cover and a pristine interior will probably sell for less than one with the opposite: a pristine cover concealing a lower-quality interior.
Whatever the condition of your copies, if you're sitting on any issues of Planet, it's smart to get them valued, so that you know what you've got.
If you've got some old issues of Planet Comics, then click here to have them valued FREE by Sell My Comic Books!
More of our Comic Price Guides