Jessica Jones Comic Price Guide
Including Alias Comics, Linda Carter Student Nurse and Night Nurse Comics
Jessica Jones Comic Book Values
The Marvel Comics Universe has expanded beyond comic books into movies and TV series.
This has EXPLODED the prices of key issue comics.
Red on to find out how much yours are worth, or how much to pay if you're looking to buy.
Key Issue: Alias Comics #1 (2001):
1st Appearance of Jessica Jones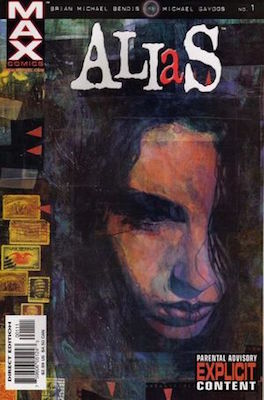 Alias Comic #1
1st Appearance of Jessica Jones
Record sale: $1,100
Minimum value: $10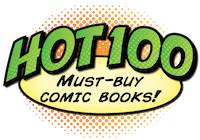 Alias Comic 1 is on our 100 Hot Comics list. Click to find out more!
For those of you who may be confused, Alias was briefly a hot ABC show in the days when Netflix customers still had to mail DVDs back and forth.
The reason that Marvel renamed the Netflix show Jessica Jones was to avoid confusion with the former show -- the stories and characters are unrelated.
Jessica is a former superhero who eventually ends up married to Luke Cage, and together they join the New Avengers.
Here is sales data for the #1 appearance.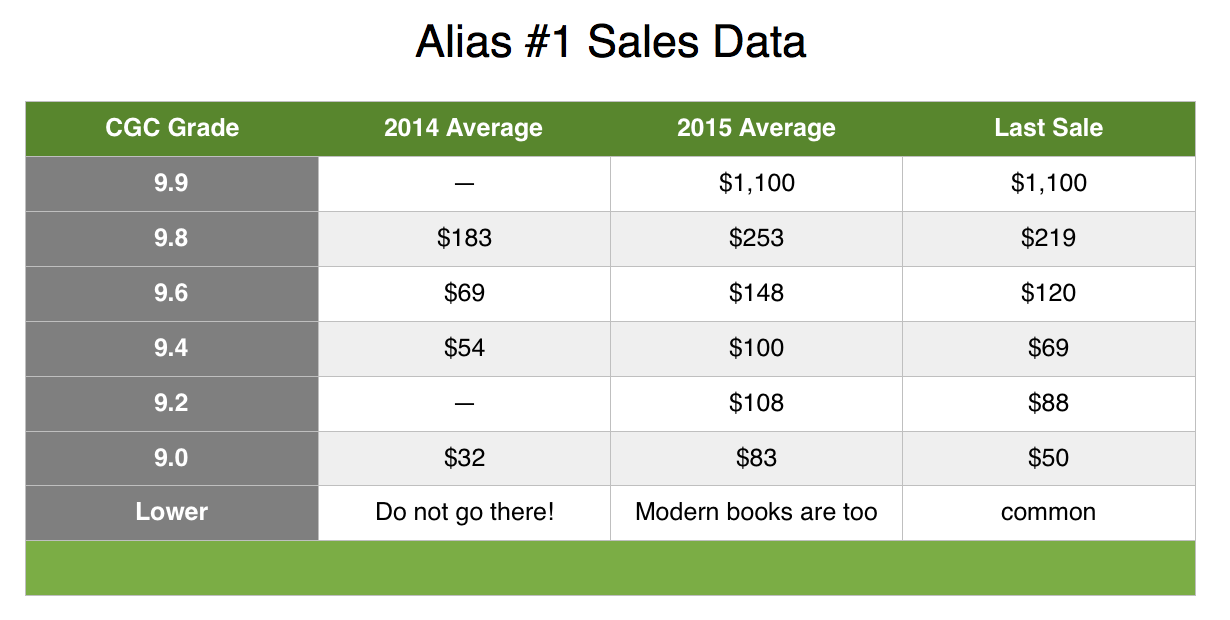 Alias #1 is a common book, even in higher grade. The above pattern is pretty common when a modern book is briefly hot.
An initial spike in sales slows down as supply stifles weakening demand.
Books like New Mutants #98 and Batman Adventures #12 are different -- they are also common, but the demand increases so much that prices rise despite supply.
The lone 9.9 sale looks like a good deal even at 5x the 9.8 price.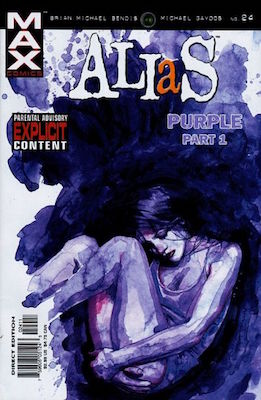 Alias Comic #24
1st Appearance of modern Purple Man
Record sale: $200
Minimum value: $10
Daredevil #4 saw the original 1st appearance of the Purple Man. This issue is the first appearance of the modern version.
Because it's the modern version that turned up in the Jessica Jones Netflix show, speculators fancy this book long-term.
We have seen lots of action on the original Daredevil comic #4, but prices have not really done much on the much more common Alias #24.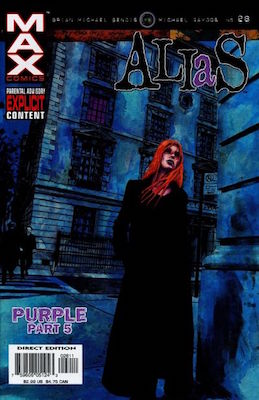 Alias Comic #28
Jessica Jones reveals she is pregnant with Luke Cage's baby
Record sale: $140
Minimum value: $10
This issue is very speculative. Who knows how important Luke Cage's child will become in the Marvel Universe in the future?
It's the final issue of the series and probably still lurking in dealer's Dollar bins, so it might be a good one to look out for if you're in the mood to gamble.
Jessica Jones Spin-Off Characters: Linda Carter, Student Nurse (Atlas Comics, 1960s)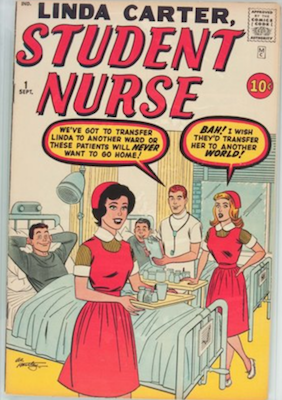 Linda Carter, Student Nurse #1
True 1st Appearance of Linda Carter (Night Nurse)
Record sale: $7,800
Minimum value: $60
Linda Carter, Student Nurse #1 is the true first appearance of the Night Nurse character, who later stars as a supporting role in Netflix shows like Daredevil and Luke Cage.
This book is exceptionally rare for a 1960s title. If you take a glance at the cover, it has more in common with Archie comics than the likes of Incredible Hulk #1 or Fantastic Four #1, an early Marvel superhero which was published in the same year.
There are only 8 copies in the CGC census! (Compare that to 1,152 copies of FF #1.) The highest-graded is 8.5.
Surely it's only a matter of time before collectors realize that this is the true first, and drive more copies out of the woodwork.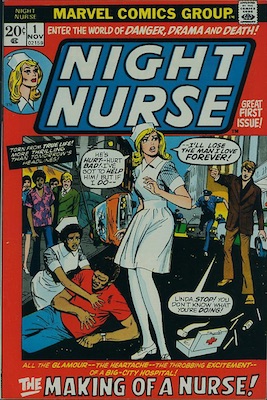 Night Nurse #1
1st Bronze Age Appearance of Night Nurse (Linda Carter)
Record sale: $27,600
Minimum value: $50
There is tons of demand for NN#1, and plenty of supply, with more than 140 copies in the CGC census.
Still, it seems that collectors and speculators regard this book as 'the' first appearance of Linda Carter as Night Nurse.
High grade copies are still for sale on eBay.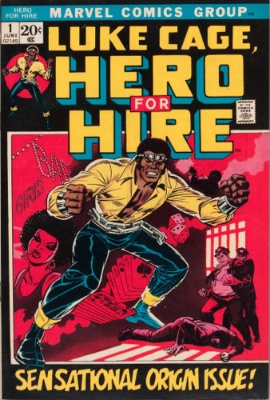 Hero For Hire #1
1st Appearance of Luke Cage
Record sale: $24,000
Minimum value: $50
The Netflix series Luke Cage has met with mixed reviews, but the one thing that's certain is that Hero For Hire #1 has joined the ranks of true blue chip Bronze Age comic book keys.
Only a handful of Bronze comics have breached the $20,000 barrier. HFH #1 has a mostly black "picture frame" cover that is exceptionally tough to find in really high grade.
Most grades have seen strong price increases.
Luke's importance in the Alias and Jessica Jones storylines cannot be under-stated.
More of our Comic Price Guides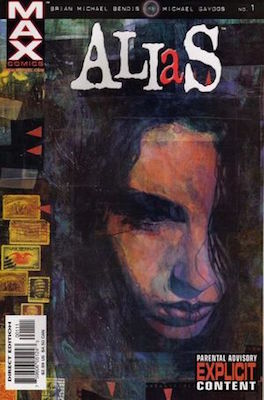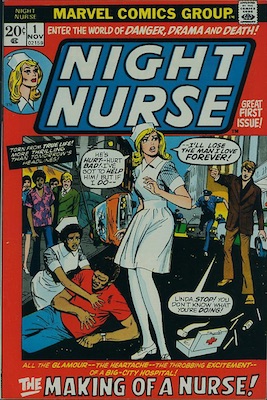 Night Nurse #1 on our 100 Hot Comics List
The "first" appearance of Linda Carter after the obscure 1960s books is a hot comic!
Read more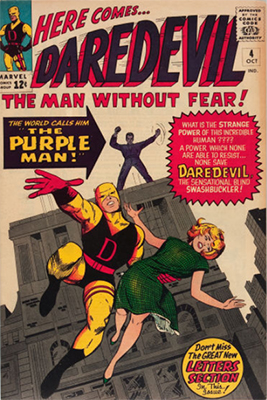 Daredevil #4 on the 100 Hot Comics list
Find out why DD #4 is so vital, and see the other 99 hot comics!
Read more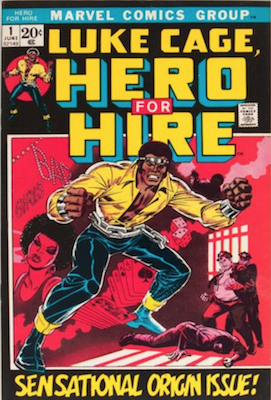 Luke Cage, Hero For Hire #1 is Hot
HFH #1 is on the 100 Hot Comics list, mostly due to the Netflix show...
Read more