Incredible Hulk #340 Value?
by john boothby
(yuma az)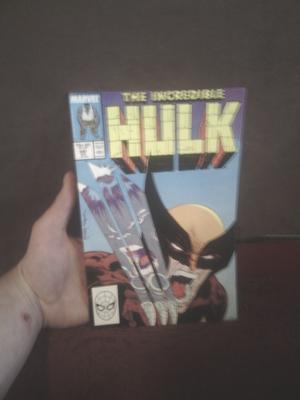 Incredible Hulk #340 Value?
Incredible Hulk #340 Value?

Edges are great no creases been in plastic for some time now.

Editor's reply: This is a nice copy of an important Todd McFarlane issue, with Hulk battling Wolverine.

Everybody knows the "big" Hulk/Wolverine issue is Incredible Hulk #181
, though the price of #340 is higher because #181 is out of reach for many average collectors in most grades.

The images are not really good enough quality to grade this accurately. It may be anywhere from 8.5 to 9.4, which gives your copy a value of around $50 to $65. If you send it to be graded by CGC, then you will have a much better idea of its worth. Nice find though.